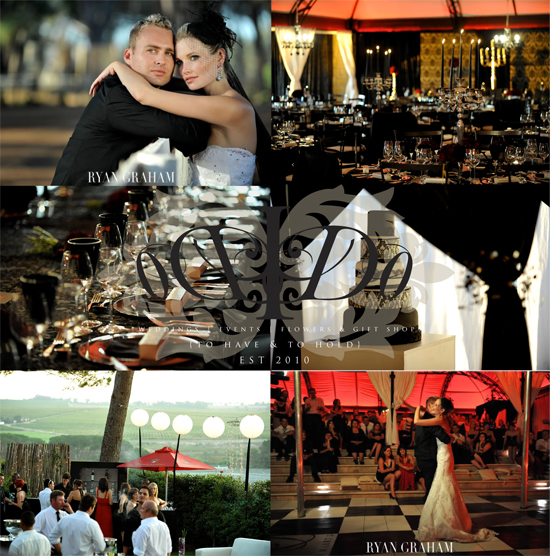 I DO wedding and event coordination by Izandi van Wyk
We have the pleasure of introducing a new up and coming wedding coordinator! She is not only a colleague in the industry but a dear friend.
We had the pleasure of meeting the talented Izandi van Wyk some time ago while working on a photo shoot for a well known SA bridal magazine. From the moment we met her she was just bursting with excitement and enthusiasm and it was clear from the get go that this girl was dead set on going places! Her bubbly personality and laugh is infectious and has the knack of brightening up even the gloomiest of days!
Izandi's portfolio is pure sophisticated elegance, we have the pleasure of attaching some pics from her most recent wedding!
Izandi, we wish you all of the best in your new venture!
For more info please visit www.ido4u.co.za (Will be launched soon by Secret Diary) or contact her directly on 084 405 7449 | izandi.ido@gmail.com
"I DO" corporate identity was designed by Secret Diary cc