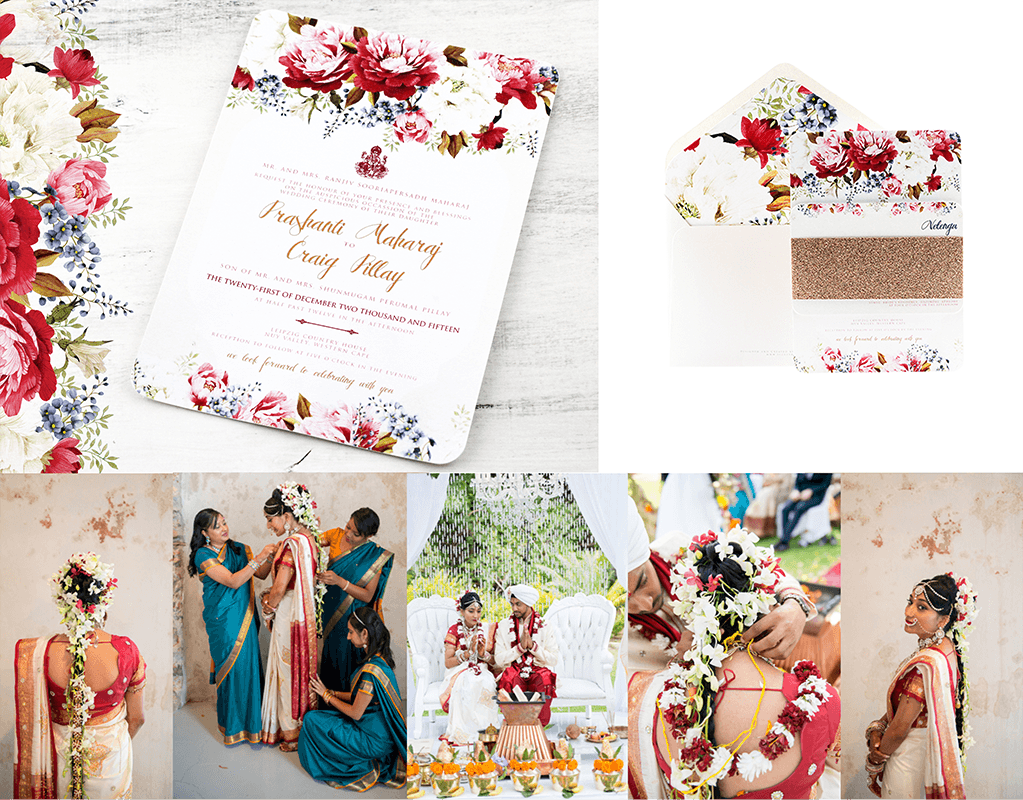 Wedding & Stationery feature | Prashanti and Craig
Today's wedding and stationery spotlight shines brightly on Prashanti and Craig 's traditional indian affair. The incredible photographs featured here was taken by Riaan West and it will definitely be worth your while to go look at the rest of Prashanti and Craig's wedding photography on his website. The colourful indian affair boasts the most exquisite floral details that are absolutely to die for. Prashanti and Craig got married in December 2015 at the Leipzig Country House & Winery in Worcester. Today we feature the bride's floral inspired invitation which was created by the Secret Diary team. This couple was unique in the sense that the bride and groom each had their own set of invitations that was given to guests. The bride's invitation consists of a single sided A5 card with rounded corners and a beautiful floral detail. It also includes an additional information card, a copper glitter band and envelope with floral liner.
Click here to shop or browse for similar invitations in our online store.