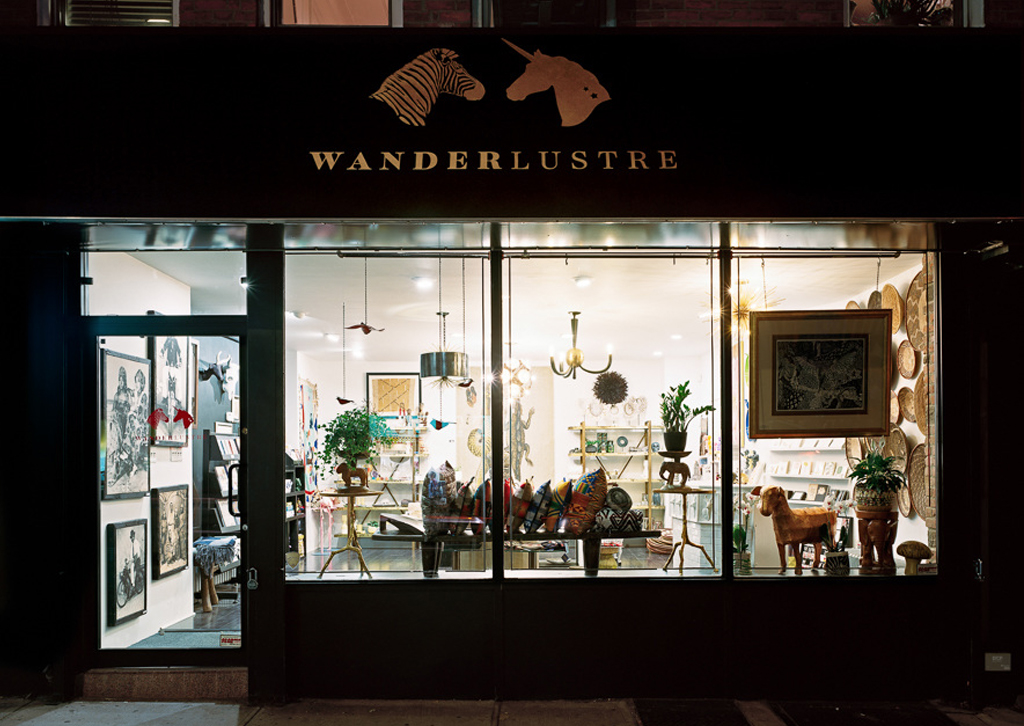 Kathryn Grogan Ivanfy, the proprietor of Wanderlustre contacted us last year to design their corporate identity and needless to say we jumped at the opportunity. We loved the whole concept of the store as it sells very quirky curated furnishing pieces in Brooklyn, New York. I love the description on their website as it sums up what they are about perfectly:
"Wanderlustre is a cabinet of curiosities with furniture, gifts, and accessories for the modern day collector. It is a curated collection of unexpected companions. Exotic and modern, matte and shiny, neutral and colorful come together in an eclectic mix that defines today's style.
Objects are collected at markets and antique fairs and sourced at world design centers and showrooms.
The "wanderer" favors taxidermy, dark, ethnic, and old treasures. While the "lustre" attracts those who appreciate sparkle, light, color and fun.
If you have an appetite for beautiful things, Wanderlustre is sure to delight."
The brief was to design a logo that contrasted the dark elements of 'Wander' and the light sparkly side of 'Lustre'. The result – a zebra facing a unicorn! The zebra represents the 'wander' and the unicorn represents 'lustre' – It matches the quirkiness of the store perfectly!
Have a look at their online store: wanderlustre.com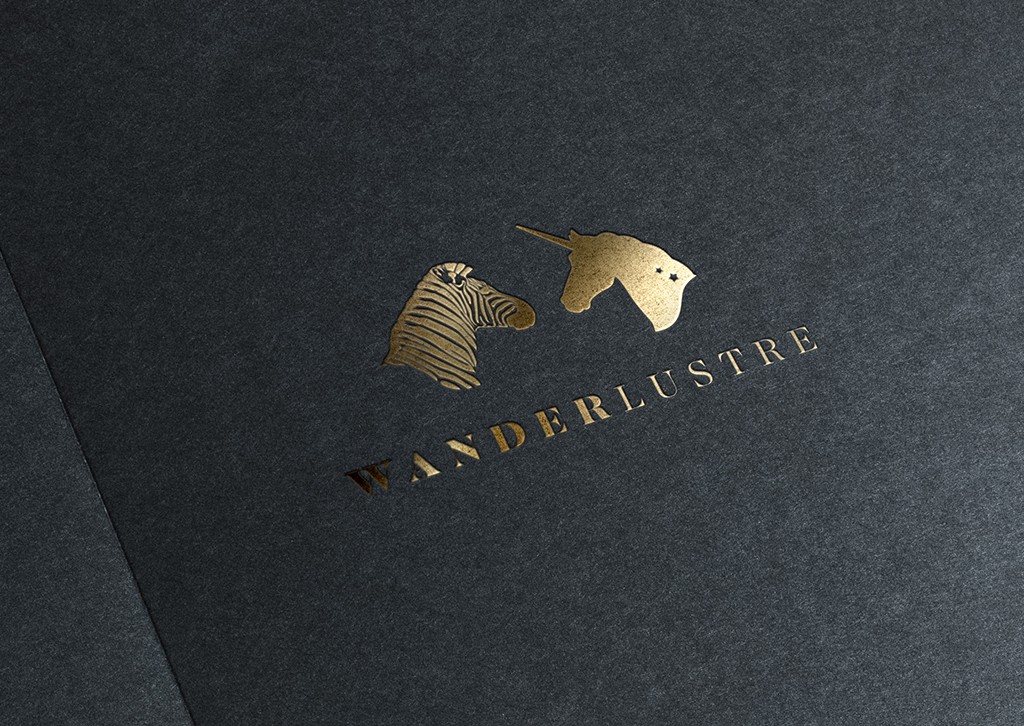 Photo Credit: Jade Doskow Photography