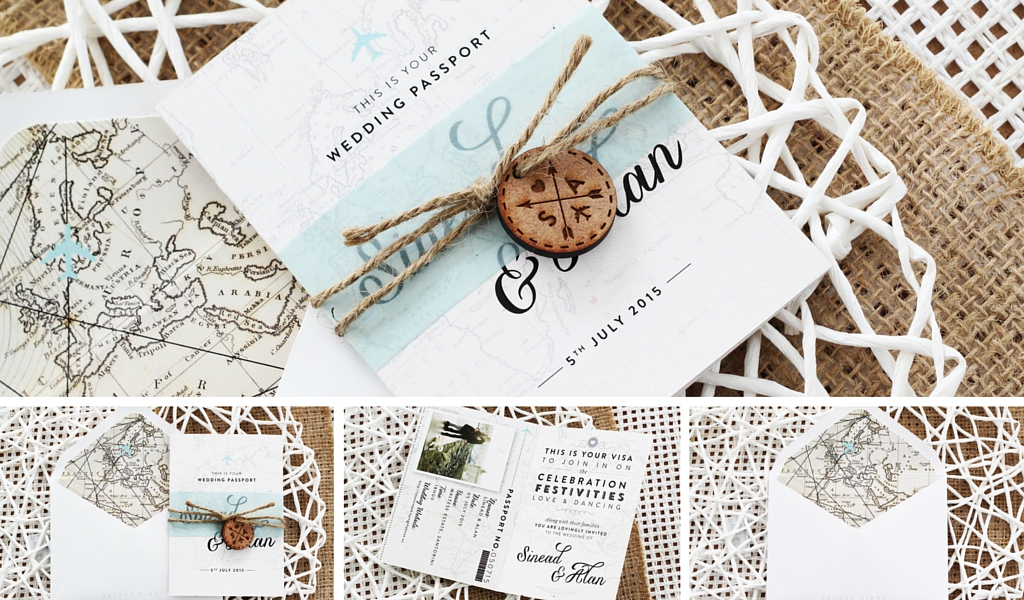 The travel-inspired invite and save-the-date has made a bit of a comeback this year and we have had a healthy dose of wanderlust from all the destination wedding invites we've designed recently. It's not surprising that the passport invite has held it's popularity since the first one was created – after all, it gets brownie points for being both beautiful and practical. This 2 – 6 page booklet-style invite is perfect for the couple who want to showcase just a little more of their story, without giving the guest too much to read.
The biggest draw point is the fact that couples can really customise and add as much or as little information they want. Of course maps, photos and quirky inserts (like postage stamps) look absolutely at home in a passport invite. The options to add customised touches, like a wooden engraved disc with a specially designed monogram, takes the invite just a little closer to home. The little embellishment wrapped together snugly with a translucent belly band or even a soft, satin ribbon, weaves just a pop of colour into the design. In the world of customisation, there are few things as striking as a specially designed monogram with the couples initials, once again showcasing the style of the pair.
The envelope is not to be forgotten, and with that – an envelope without an envelope liner, is a bit like a cake without icing. The liner is the perfect opportunity to be a bit excessive and daring. A full map with busy lines and patterns, doesn't feel strange as the first thing you see when the envelope is opened – in fact, I think it's such a lovely surprise and creates a little bit of anticipation for what's to come.
This type of invite is for the couple who want to give their guests a little piece of their story; their experiences in life together. It's also the go-to for any destination wedding – what better way to prepare your friends for the cultural and sensory event that will take place on the special day!
Like any of the invites below? Search no more, they are ready-to-order from our online store!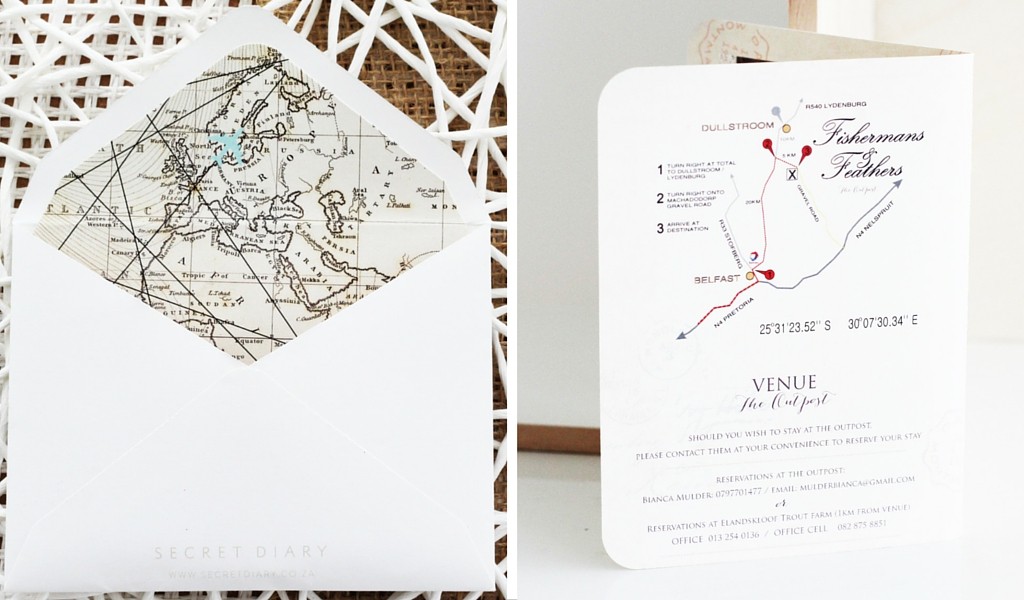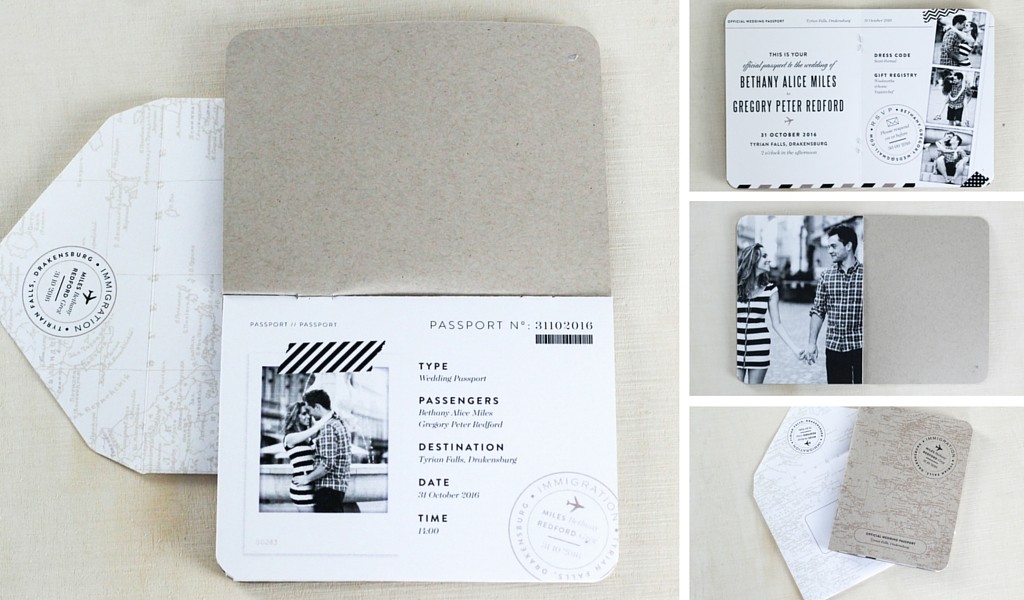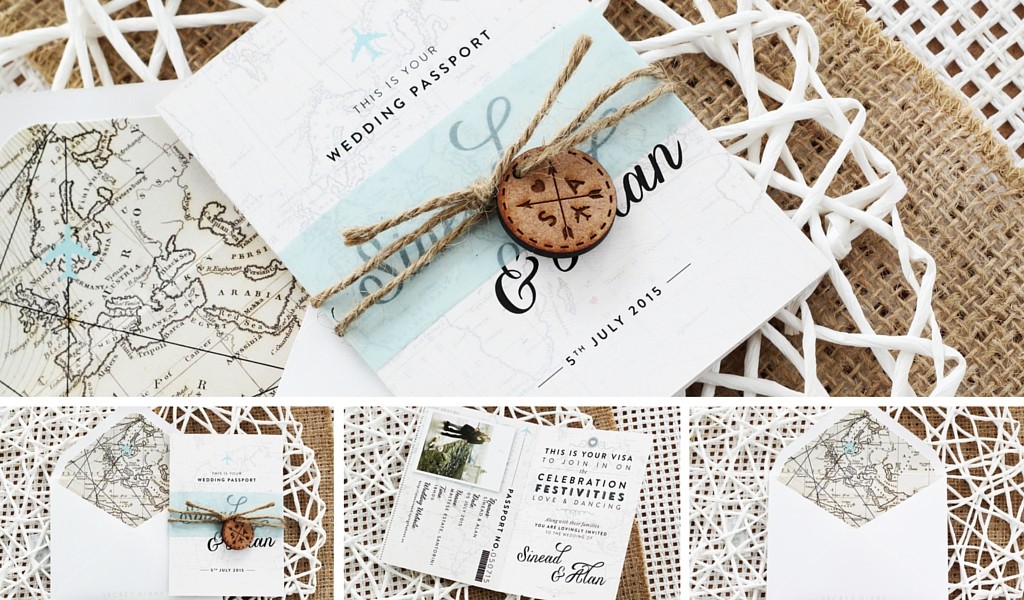 Shop this now:
http://shopsecretdiary.co.za/products/all-mapped-out-passport-invitation
http://shopsecretdiary.co.za/products/travel-life-passport-invitation