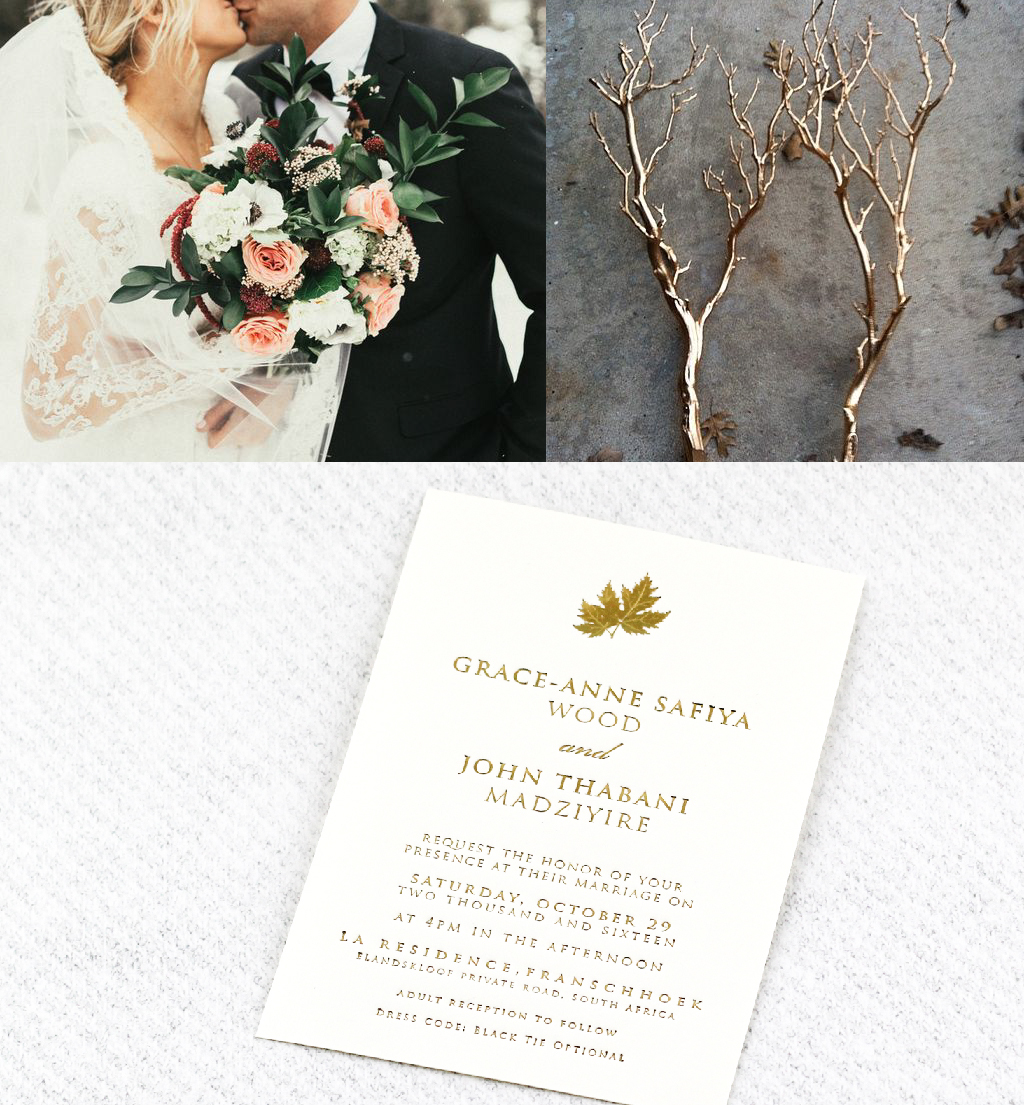 As we descend into Winter and leave Autumn behind, this golden leaf symbol caught my eye. Symbols are often used to convey certain meanings or carry a sort of sentimental value or memory. This is why couples like to opt to use certain icons, symbols or simplistic vector illustrations in their wedding invitations. As designers, we are always trying to inspire innovation by using new and trendy graphics.
For this invite, the couple chose a simplistic and modern leaf composition paired with a contemporary typeset. Although the invite feels modern, it still conveys a warm, traditional feel which is inspired by the serif typefaces. The main invite card was completely gold foiled, which portrays a real sense of elegance and style. The invite comes as part of a set, along with an additional information card and a matching envelope. We as designers always encourage clients to choose a style of invite that they love, as that is the most important, and also an invite that you would want to look at over and over again without getting bored of it.
The best invites are often the most timeless and this invite captures that perfectly.
Click on any of these photos to shop!