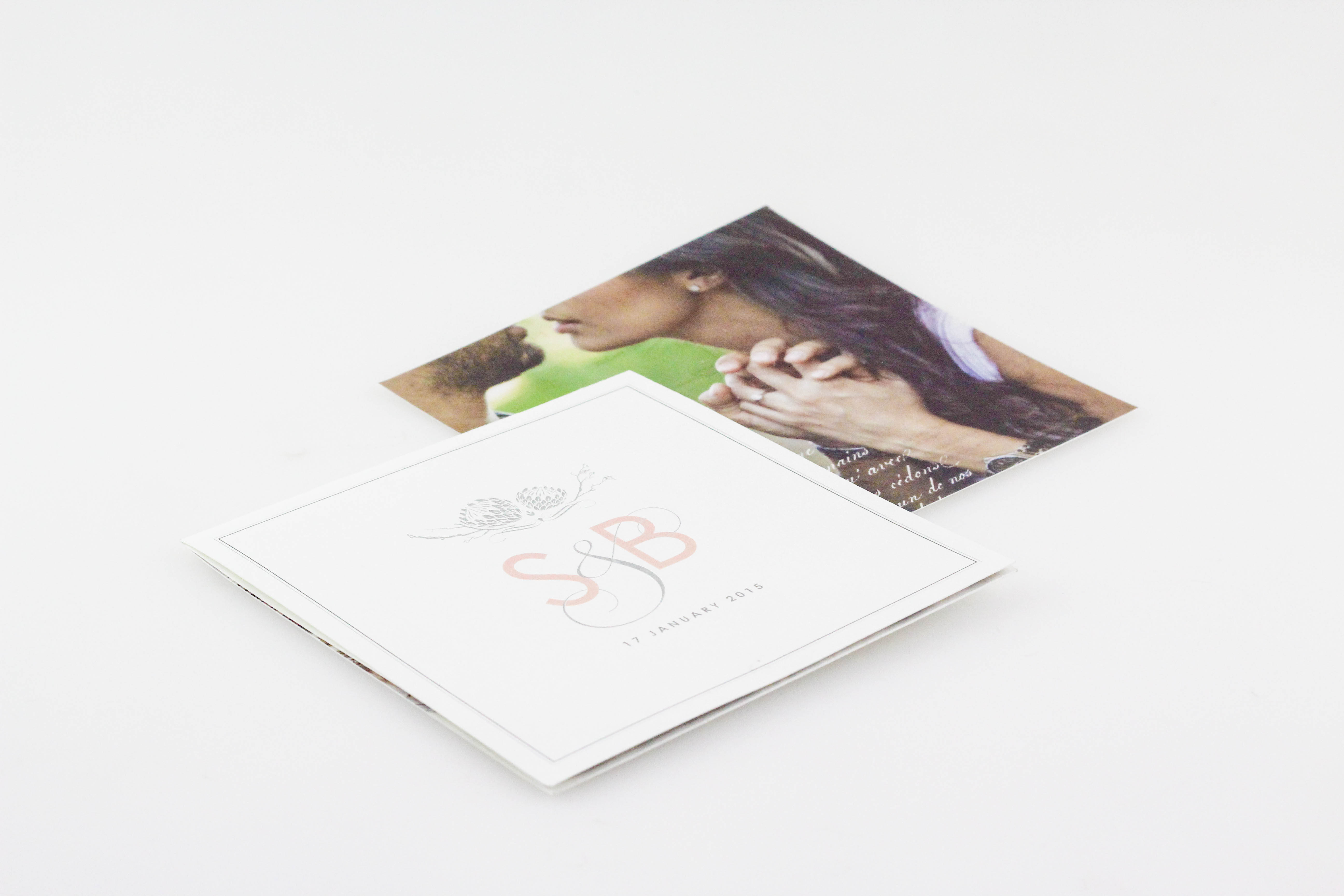 It is common knowledge that the role of a wedding invite is to inform and invite guests to the special occasion of the couple's joining as one. But, the invite is also an expression of who the couple is; their likes and characteristics. The invite tells a story far beyond the details of the wedding day.
Weddings are a momentous occasion and closely associated with all things romantic, but often, the wedding invite ends up feeling slightly cliché or even corny when couples think that there is a direct design medium through which to express love. People always think love has a colour, a typeface, perhaps a tied bow and maybe a few heart icons scattered around the invite, just in case people don't get the idea.
To me, this invite expresses love in a subtle, elegant and romantic manner so that you feel as though you're almost part of the couples love story. The invite boasts a contemporary and elegant use of script type that is not overwhelming.
The colour palette of blush pink and grey is soft and sophisticated, which conveys the overall romantic feel of the invite; coupled with the protea illustrations, which add a natural, floral aspect to the invite. Another aspect of the invite that makes it a memorable one is the extra information card with the couples photograph on it; it matches the set perfectly in terms of expression and style but also in the similar colour and tones of the protea illustration.
To me, less is always more, and this invite showcases that principle perfectly, without the standard wedding clichés that we are so used to.