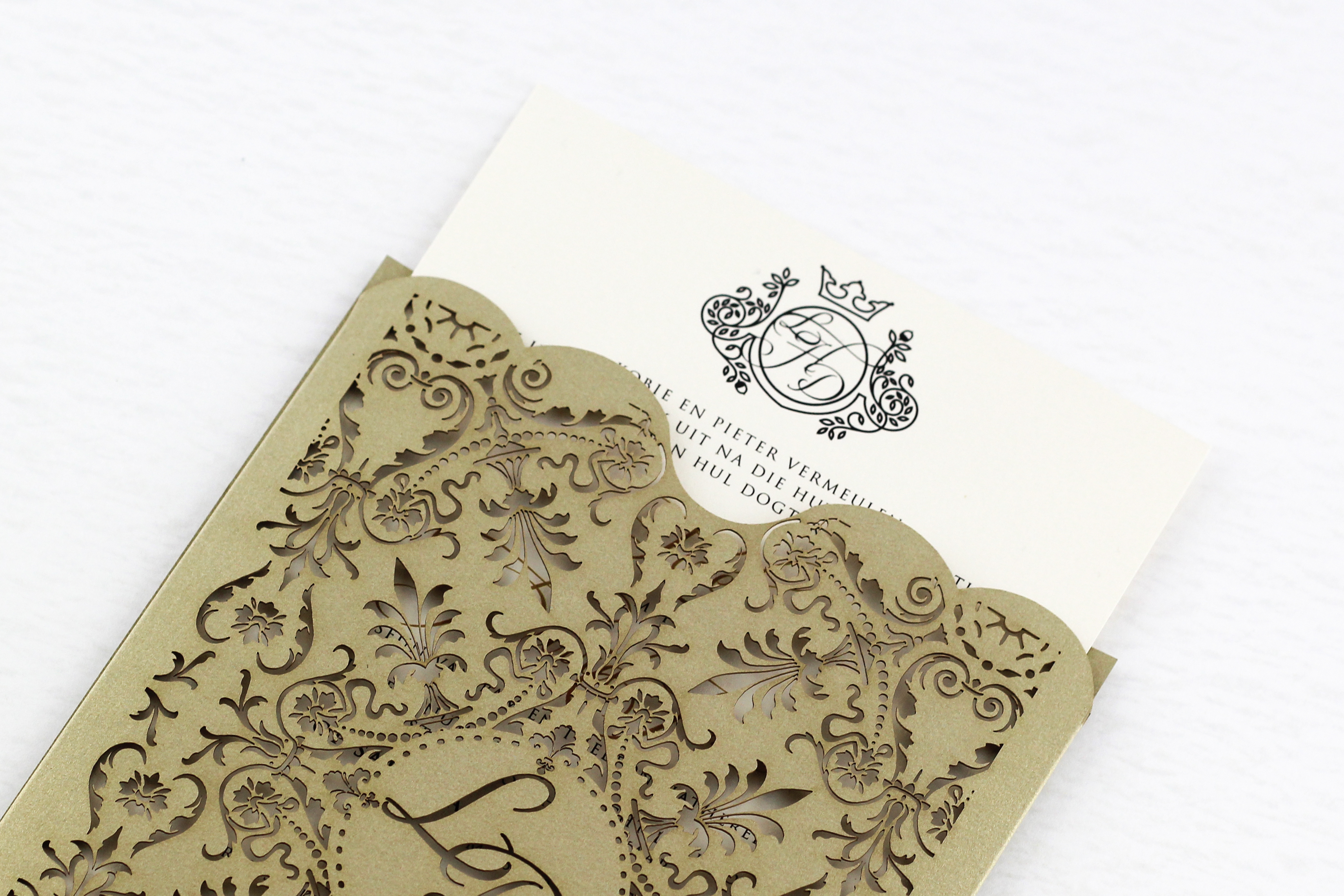 I know the title of the blog sounds slightly mystical, or even like this post might incorporate a fairytale, but it won't. Typically, some wedding invitations convey a corny fairytale-feel. As designers, we understand that it becomes easy to fall into this trap – creating the expected, pretty or mystical invite. Invites like that are "comfortable" because clients aways know what they're going to get and are familiar with the style. But for us, that kind of invite tends to convey the literal meaning and symbolism behind weddings, not the lateral thinking.
The below invite that we developed is original in its design – it has an ornate laser cut pocket, with a strong french design influence. One could argue that it has some intricate moroccan design elements too, incorporated into the overall item. Perhaps the thing that makes this invite so appealing, is the unique design influences from all over the world, and the ideal that French is almost always synonymous with love and romance.
The intricate invite contains an insert card that is digitally printed, but allows the freedom of all kinds of finishes such as foiling or letter pressing. The invite also comes in a range of colours and metallic tones that can convey your wedding colour scheme seamlessly.
Love these? Click on your favourite to shop!