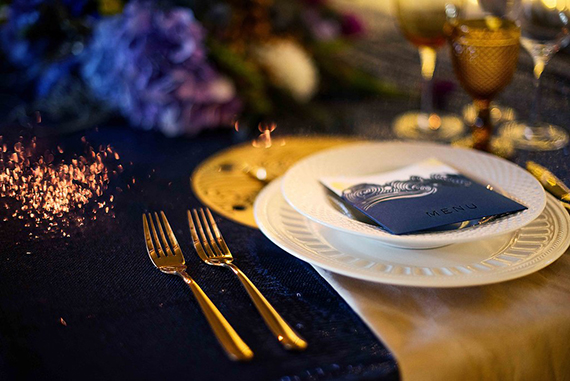 Styled Shoot: A Starry Night of Navy and Gold
Recently we were part of a styled shoot that was featured in My Wedding Day Magazine and on Wedding Friends and it got us all starry-eyed! Samantha Clifton captured this work of art and Blank Canvas Event Design is responsible for making it happen. If you're on the look-out for navy and gold inspiration, these pics are definitely worth scrolling through!
The invite and menu were inspired by Vincent Van Gogh's famous painting, titled The Starry Night. These items were meticulously laser cut on rich navy paper. Our menu consists of a square laser cut pocket, with a square white card inside. The pocket is the perfect solution if you're needing to put a lot of information together in one place.
The invitation is an A5, z-fold with a landscape cut-out that can stand up by itself. The invite is accompanied by an A5 white envelope with a gold glitter liner that adds a bit of sparkle. We created a gold glitter "Starry Night" sign that so beautifully shines with all the decor on the table.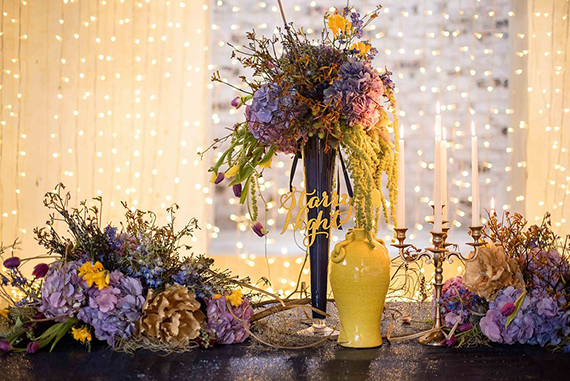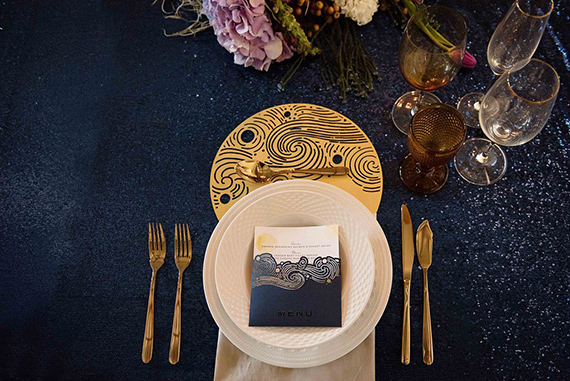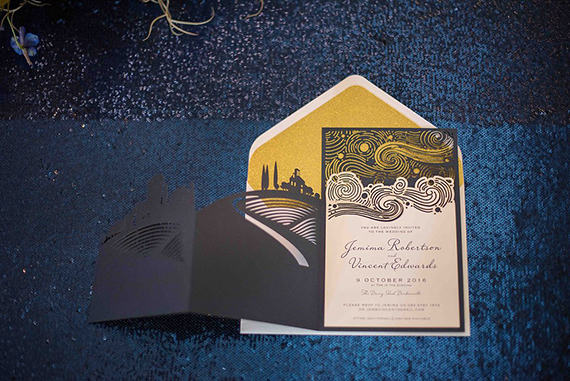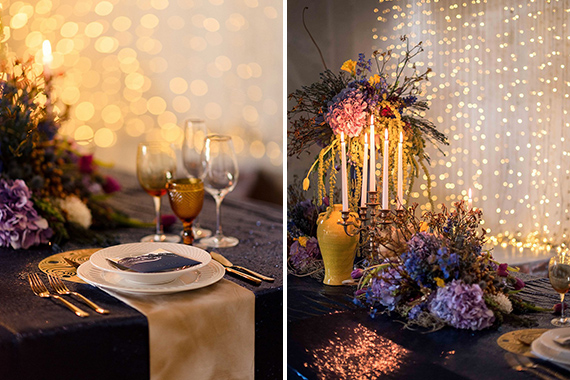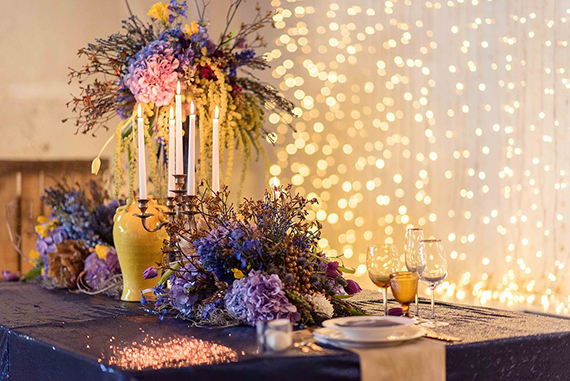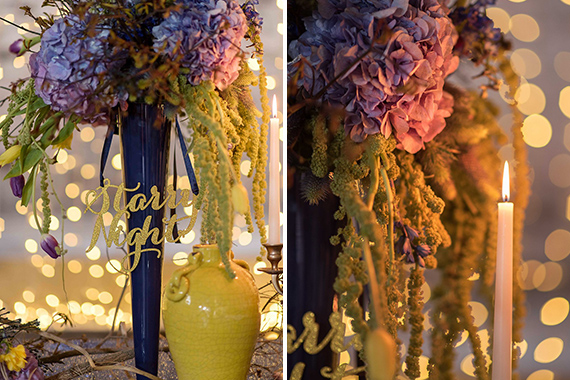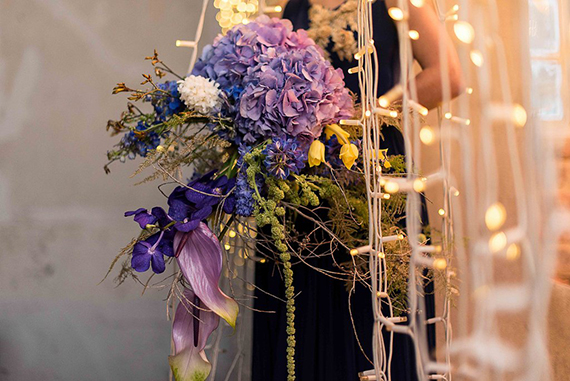 Styled Shoot Credits:
Photographer: Samantha Clifton
Coordinators: Blank Canvas Event Design
Furniture and Lighting: Goeters
Decor and Flowers: Kadou Floral Design