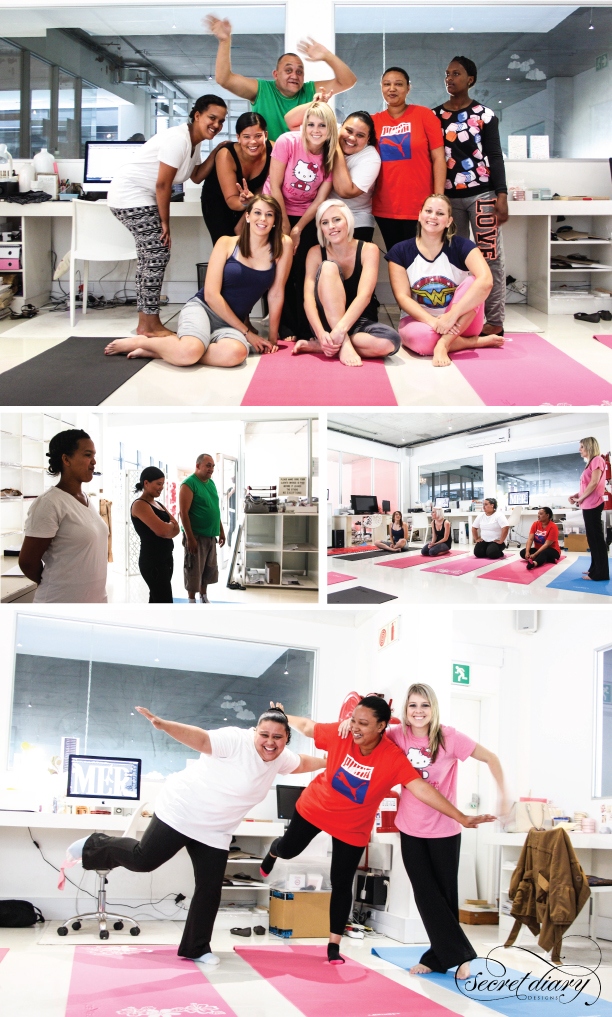 Our studio took a little P & R this morning . . . that's Pilates and Relaxation to be exact. With peak season in full swing, some of our beautiful ladies (and let's not forget 1 gentleman) took to the mats with professional Pilates instruction (side comedy included) and had some downtime in preparation for the day ahead.
Aaah . . . and breathe!
A big thank-you to Sam for her expert instruction and for making the morning session such an enjoyable experience. If you are interested in anything Pilates you can contact Sam at 084 556 1987.