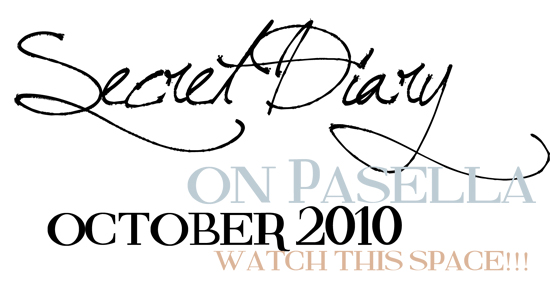 We are proud to announce that Secret Diary will be featured on Pasella in October! Please watch our blog for pics and more details as to the EXACT date!
For those of you who dont know…..Pasella is a trendy lifestyle show whereby they feature and interview many different SA business men and women that are making their mark in their industry as well as present viewers with inspirational ideas for day to day life and eventing.
We were lucky enough to be featured on the show as part of an amazing group of service providers in the wedding industry (who we HIGHLY recommend). The following list of people are so amazing and talented in so many ways I could blog about them ALL DAY!
A big Thank you to Jana the amazing and ever so patient producer of the show who helped me brush up on my Afrikaans, as well as the lovely Mienkie for being an absolute pleasure to work with!
Herewith the Pasella dream team:
Jaco van Loggerenberg from Just Jack Wedding and Event coordination is what every bride needs and should have! His co-ordination skills surpassed my greatest expectations and he was able to pull off an amazing shoot in almost no time at all. Brides to be – this is what you want out of a coordinator!
Find Jaco on http://www.just-jack.com
Jo-Lize from Floral Affairs is perfection personified when it comes to flowers and she does it with such ease! Along with Jo-Lize comes a lifelong passion for all things floral and this is apparent in all her work. I was lucky enough to take home some of the flowers that Jo-Lize used for the shoot and my goodness did they bring life to our studio! A great combination of blossoms, tulips and roses. Jo-Lize you are amazing!
Visit Jo-Lize at http://www.floralaffairs.co.za
Anneri from Nelle Cakes makes the cakes from the pages of a Martha Stewart Wedding magazine look like they were done in an easy bake oven! She is going to take the cake industry by storm. If Marie Antoinette had her own personal cake maker it would have been Anneri!
Nelle Cakes:  http://www.nellecakes.co.za
Also a HUGE thanks you to Johan , Joanie, Lana and Inecke from the Aleit Academy – you guys did an AMAZING job and are destined for greatness!
Love the Secret Diary Team
x