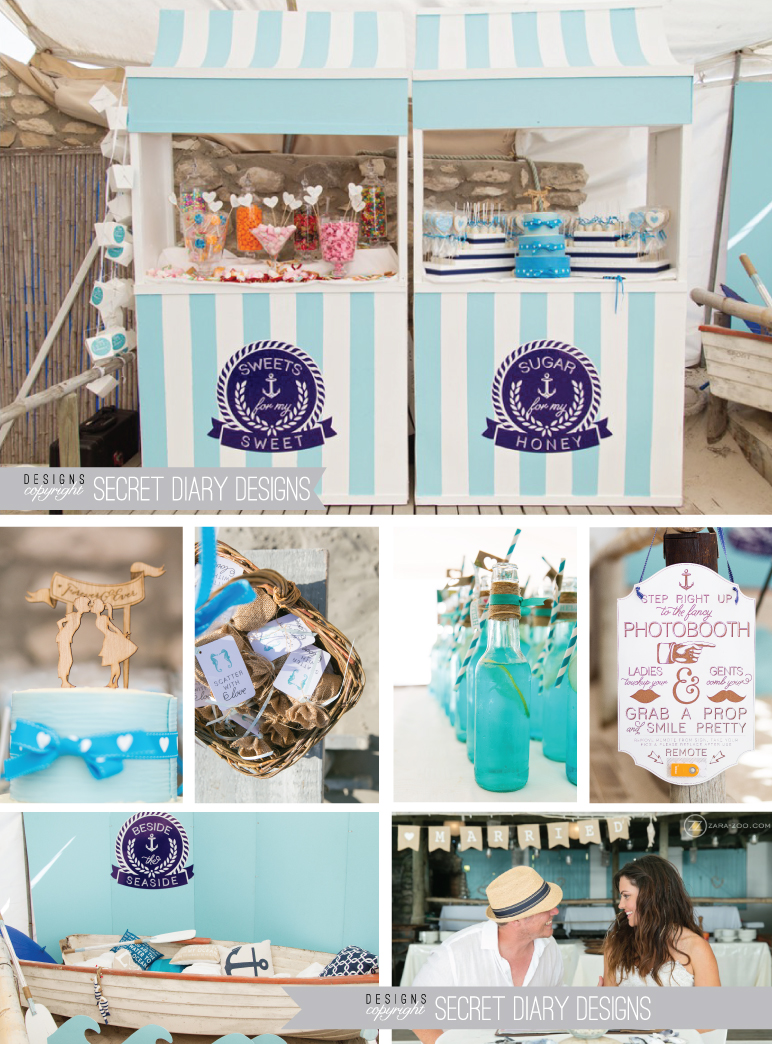 We could not help smiling at the sweetness of these gorgeous photos (Photography by Zara-Zoo) of our stationery for our clients Laureth & Wayne. Sophisticated beach details were incorporated in so many of the thoughtful items from vinyl & wood signage, laser-cut cake topper (isn't it just too cute!), to thank you tags and personalised gift boxes.
Congratulations Laureth & Wayne!
You can see more photos here.