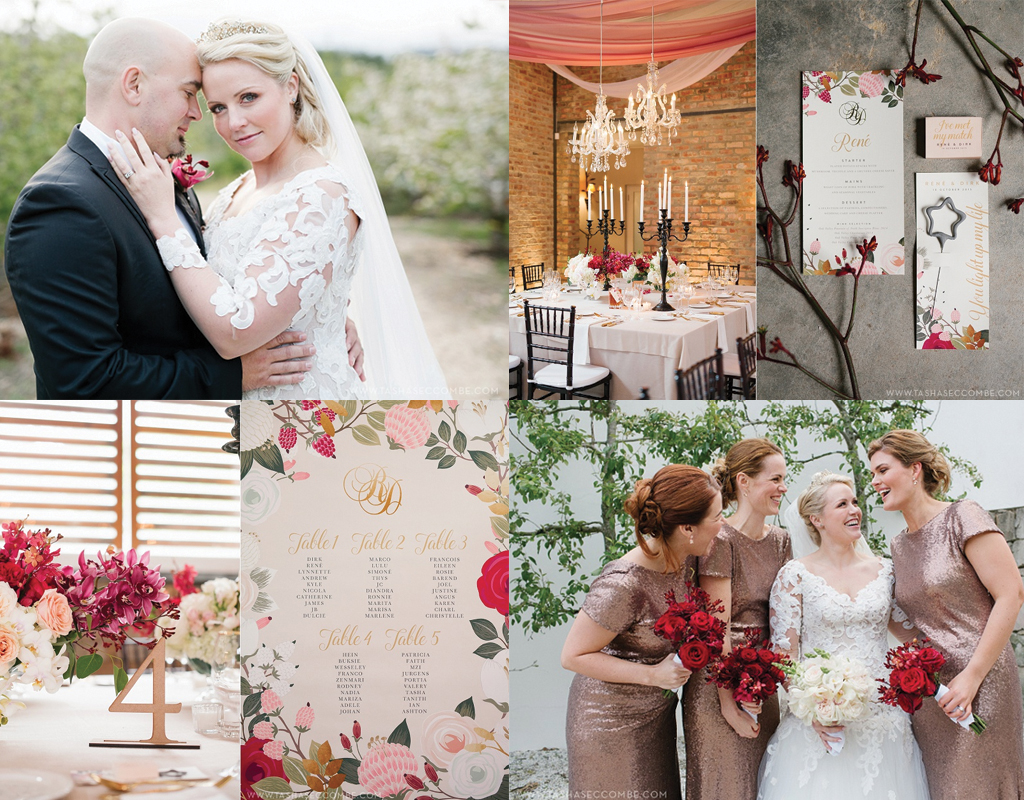 We recently created some stunning couture stationery pieces for Agape Wedding clients, Rene and Dirk, who were wed at Rockhaven Farm.
Every single detail of this wedding is exquisite – from the vintage car down to the monogramed cufflinks. The brief was for the stationery to be modern but with a warm botanical element to it. We designed this lovely floral pattern that incorporated pinks, berry tones, greens and golds. The whole wedding looks absolutely stunning and was shot by the very talented Tasha Seccombe. Take a look at some of the stationery shots below and how beautifully everything fits together! The glitzy gold bridesmaids dresses are just incredible and look amazing hanging on our engraved wooden hangers. However one of our favourite pieces that we designed for this event is the canvas seating chart with the floral border.
Have a look at the rest of their wedding piccies on Tasha's website here – prepare to be blown away by this one!