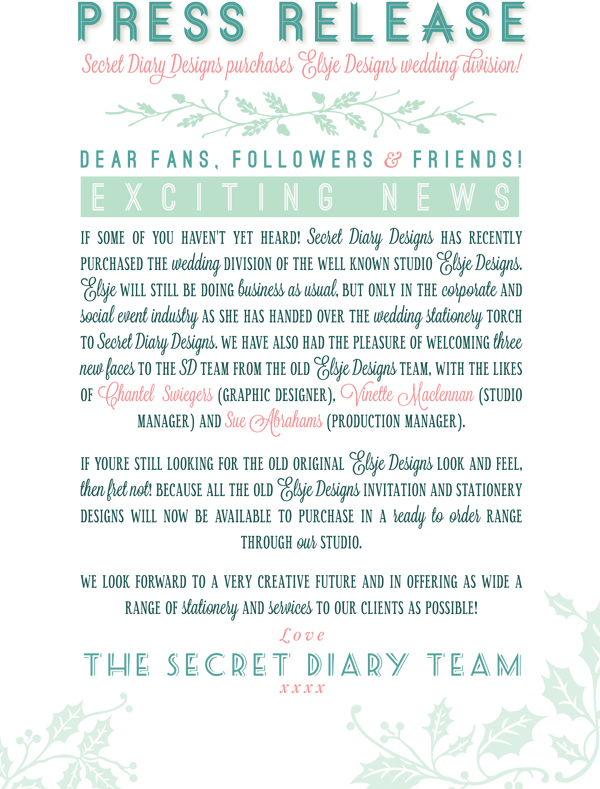 Press release: Secret Diary Designs purchases Elsje Designs wedding division!
Dear fans, followers and friends!
EXCITING NEWS:
If some of you havent yet heard! Secret Diary Designs has recently purchased the wedding division of the well known studio Elsje Designs. Elsje will still be doing business as usual, but only in the corporate and social event industry as she has handed over the wedding stationery torch to Secret Diary Designs. We have also had the pleasure of welcoming three new faces to the SD team from the old Elsje Designs team, with the likes of Chantel  Swiegers (graphic designer), Vinette Maclennan (Studio manager) and Sue Abrahams (production manager).
If youre still looking for the old original Elsje designs look and feel, then fret not! Because all the old Elsje Designs invitation and stationery designs will now be available to purchase in a ready to order range through our studio.
We look forward to a very creative future and in offering as wide a range of stationery and services to our clients as possible!
Love
The Secret Diary Team
xxxx