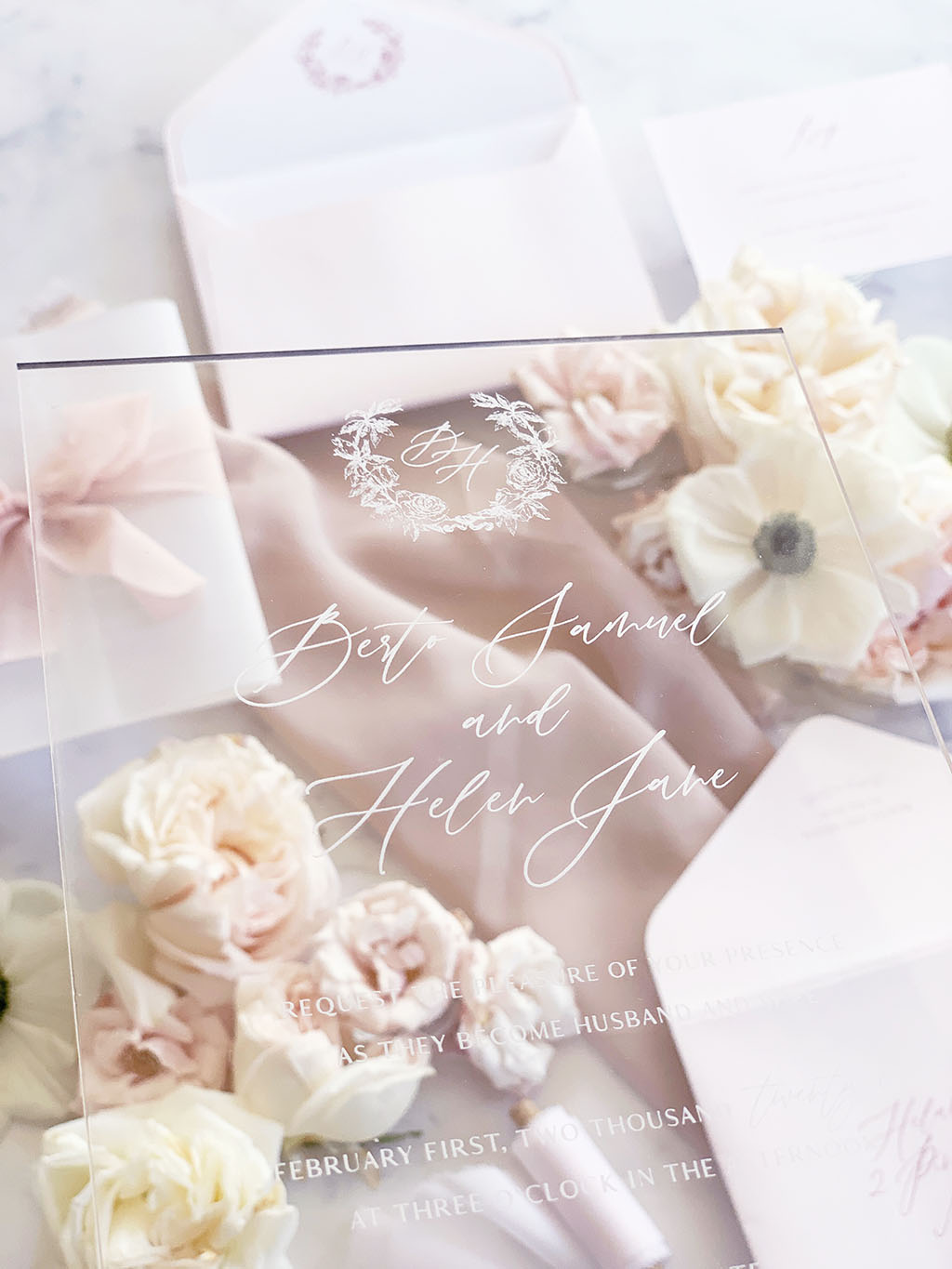 Weekly showcase // Acrylic Invitations
We are proud to present our new range of acrylic wedding and event invitations.
We have been working on them since early 2020 and they're officially done and photographed. We have created a new category for them on the website so you can exclusively browse the acrylic range on its own. Enjoy!