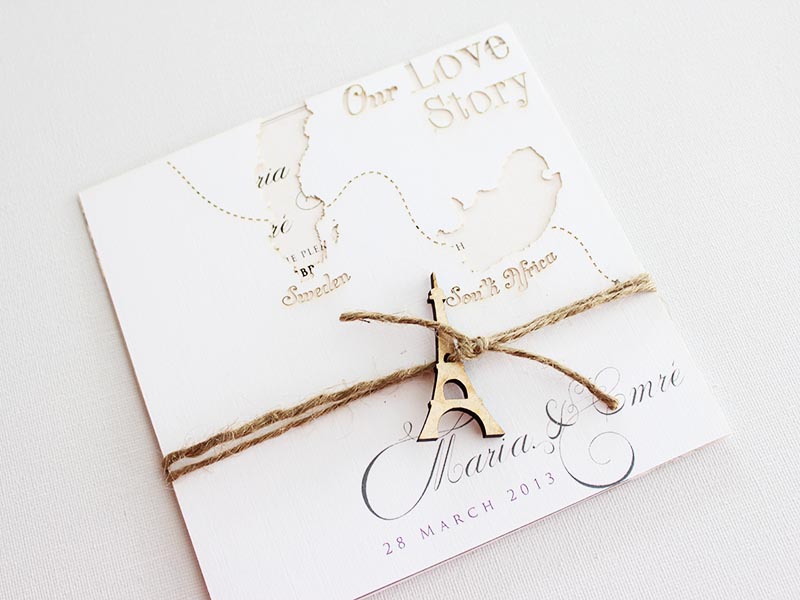 One of the recent projects I absolutely loved working on is called the Love Travels invitation. The countries on the front card can be edited to represent the different places where a couple met or came from. It is amazing to think that people from all over the world, from different religions and culture can get together and find love between them. I am not a very big Romantic, but I can identify with being in a long-distance relationship and trying your best to make things work. This invite, to me, is the epitome of what should make a marriage celebration special. The coming together of families and friends from different places to celebrate the love felt between two people. The Love Travels invitation is made up of two cards, the one card has fine laser cut details and the other card is digitally printed with the wedding and venue details. The cards are held together with twine and a wooden embellishment which lends a rustic feel to this invite.
This invite is also great for couples who love to travel, who are inviting guests from afar or throwing a destination wedding. These invitations are quite popular at the Secret Diary studio and it is quite obvious why. It is a fun twist on an old idea and makes your guests feel like they are invited to a really special event for a night.
However, the love travels invite is not the only travelling themed invitation that Secret Diary creates, see our online store for more beautiful travel invites!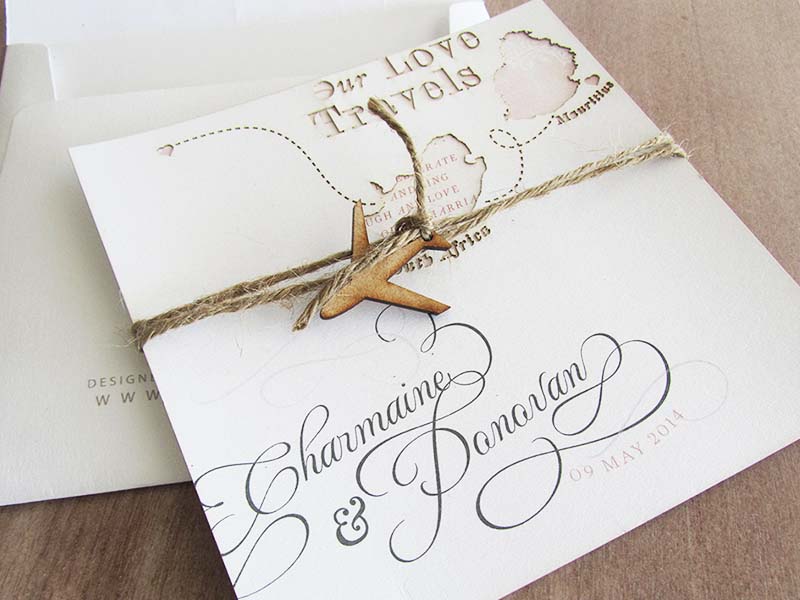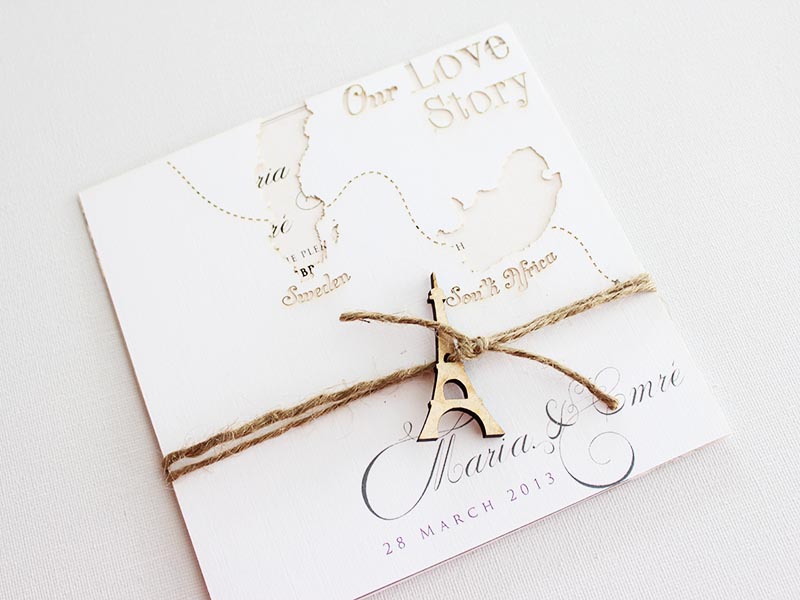 Shop the Charmaine & Donovan Love Travels invite on our online store

Shop the Maria & Emre Love Travels invite on our online store
Shop the Angela & Pieter Boarding Pass invite on our online store