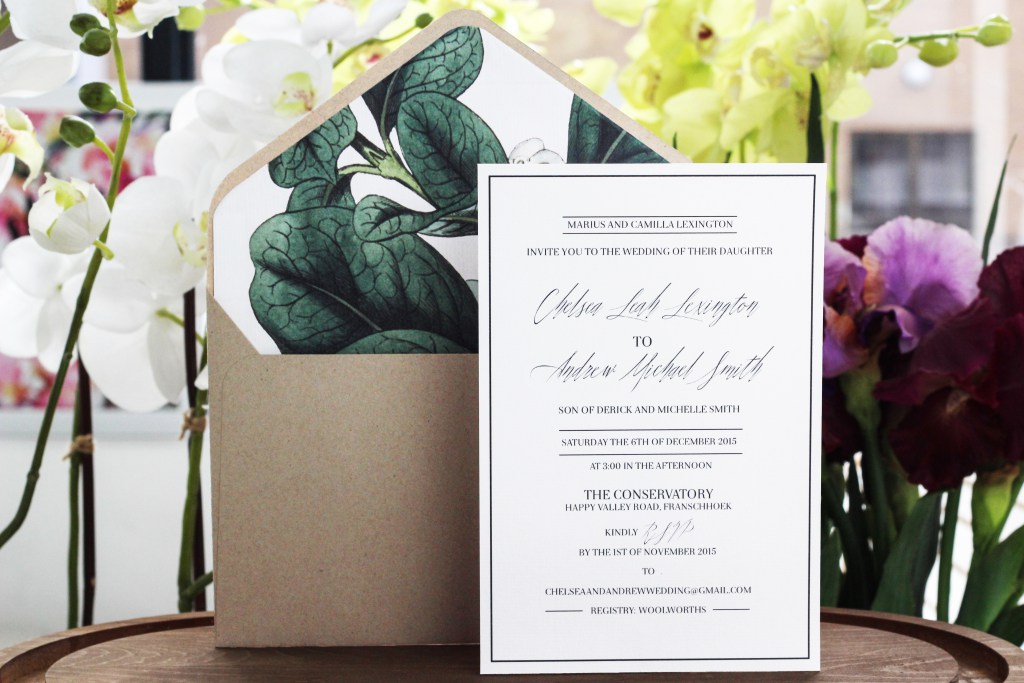 Our E-store Pick | The Atrium Suite
09.09.2016
Inspiration, Invitation, invitations, Menus, Order of service, Paddle fan order of service, Place cards, Programs, Seating chart, Seating plan, Secret Diary Designs, Stationery, Stationery design, wedding, Wedding Invitation, Wedding invitations, Wedding menu, Wedding menus, Wedding seating charts, Wedding stationery, Wedding stationery designs
We are ending off this week with a beautiful botanical invitation and stationery suite.  This is a full suite with all the bells and whistles; you've got your invitation, menu, place card, program/order of service and seating chart to complete the set. This suite is understated, but with a natural modern style.
The invitation is an A5 flat card made from thick white paper, with digitally printed text. The envelope is made from brown kraft paper and finished off with a patterned liner.
The menu follows through with the pattern, white overlay and text printed on a white A5  card. The place card and paddle program fan make use of the same crisp design to keep that golden thread. The paddle fan is ideal for summer weddings – so simple but so practical! The seating chart is a large block mounted canvas and we see the signature botanicals coming through once again.
If your stationery style is natural, crisp design with green botanical and white flower detail, then this suite could be the one! See below to shop the entire suite, or have a browse at them individually by clicking on the links below each photo.
Shop Here | The Atrium Suite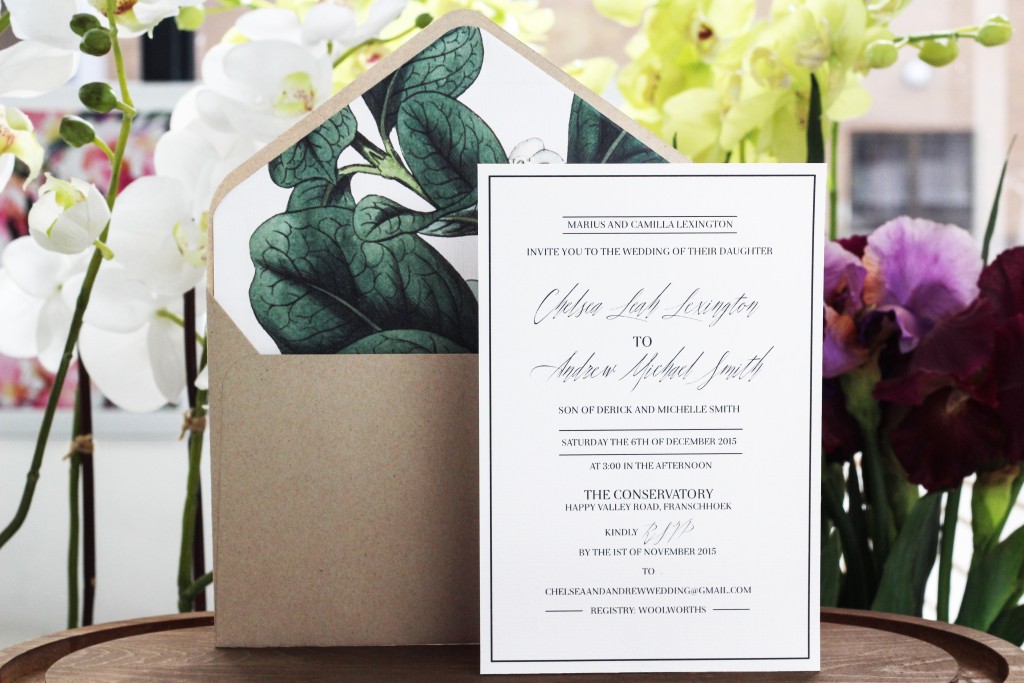 Shop Here | Atrium Invitation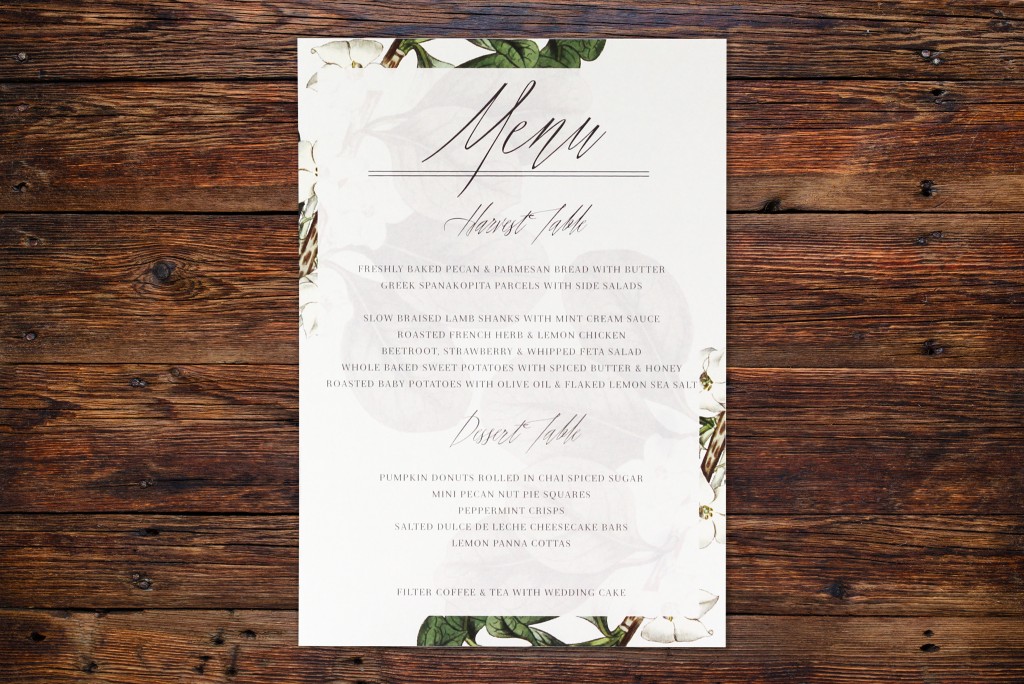 Shop Here | Atrium Menu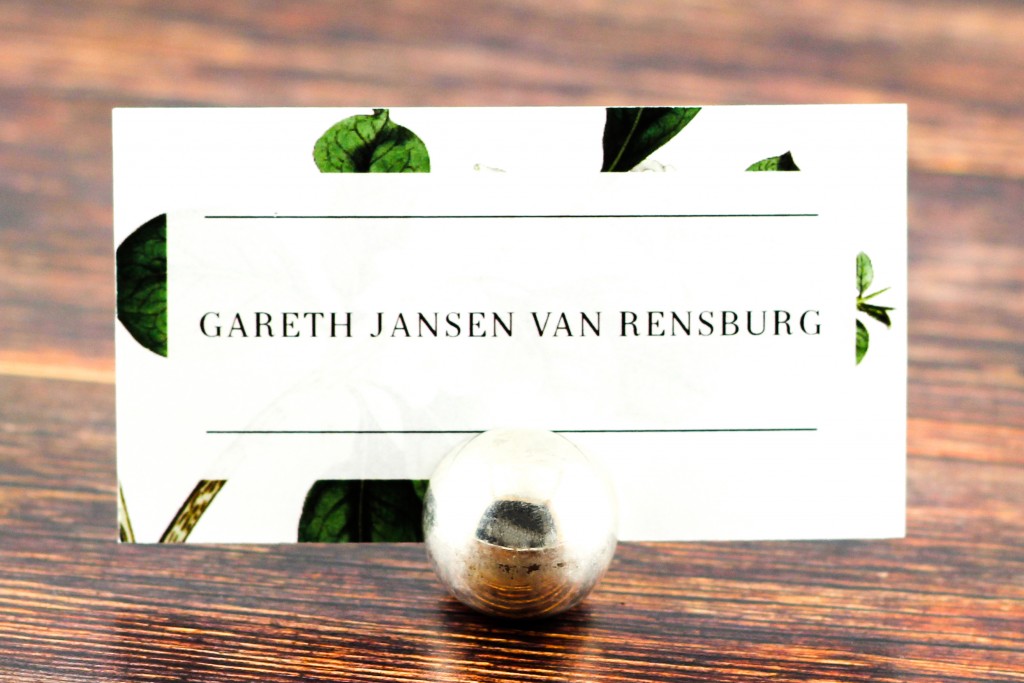 Shop Here | Atrium Place Card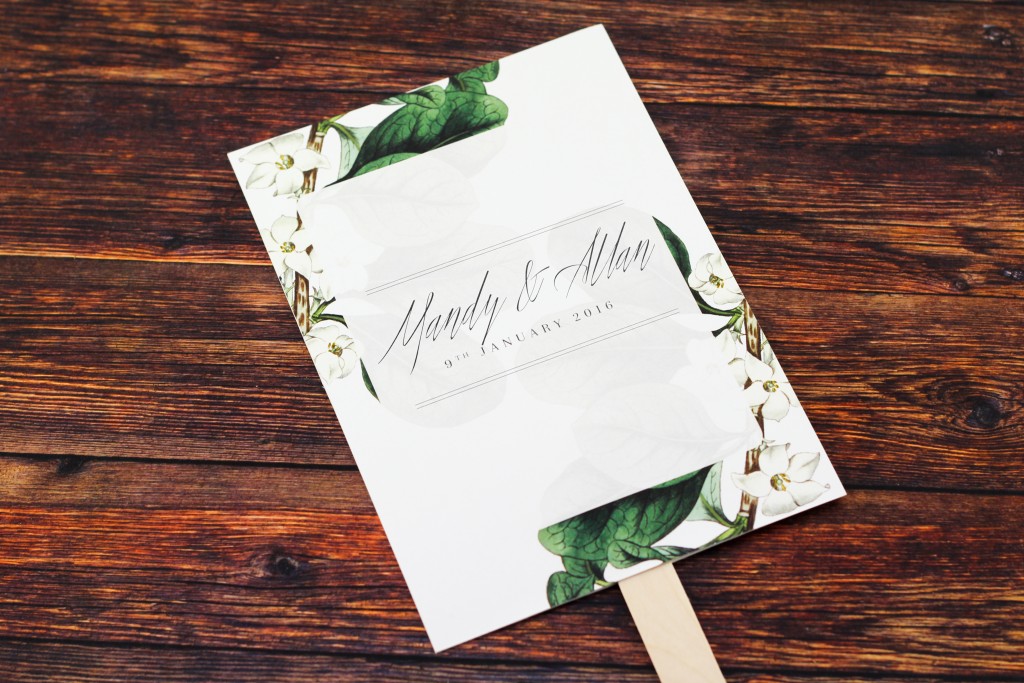 Shop Here | Atrium Program Fan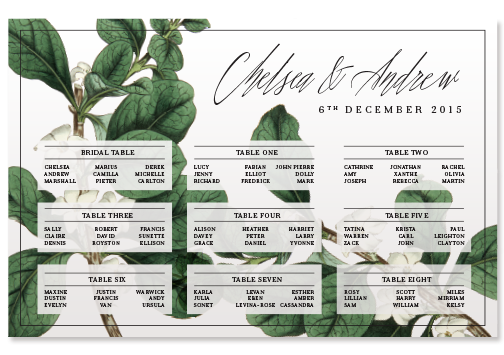 Shop Here | Atrium Seating Chart