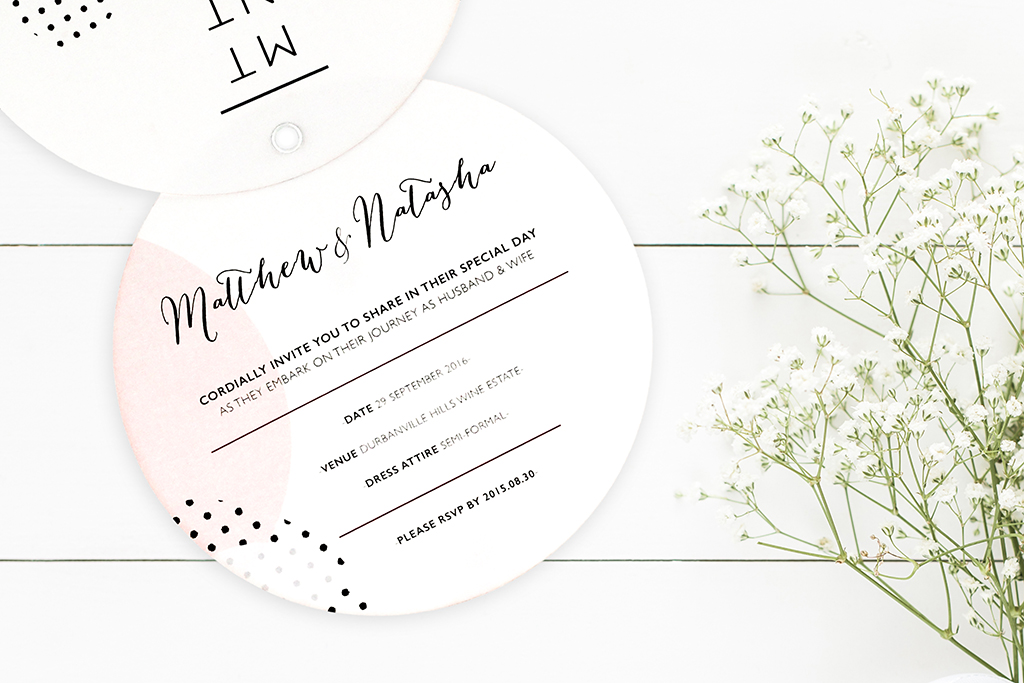 Our E-store Pick | Soleil Invitation
Today we're showcasing the Soleil invitation that we made for a couple who's big day is drawing near. Their invite has graced our online store and if you wanted to get your hands on a Soleil invite of your own, you can now do that!
The invite comprises of two digitally printed discs that are held together by a bradlet pin at the top and it comes with an envelope made from brown kraft paper and a matching liner.
The couple opted for a modern and clean-lined monogram that is showcased with the simple MT and NT that is stacked between two straight strokes. The graphic patterns – shades of pink shapes and black dots – on the cards and liner also bring in that element of simplicity and it makes this such a frill and fuss-free invitation piece.
Click on the link or pics below to shop this invite. Browse our South African E-store here and our International E-store (currency in US dollars) here.
Shop Here | Soleil Invitation