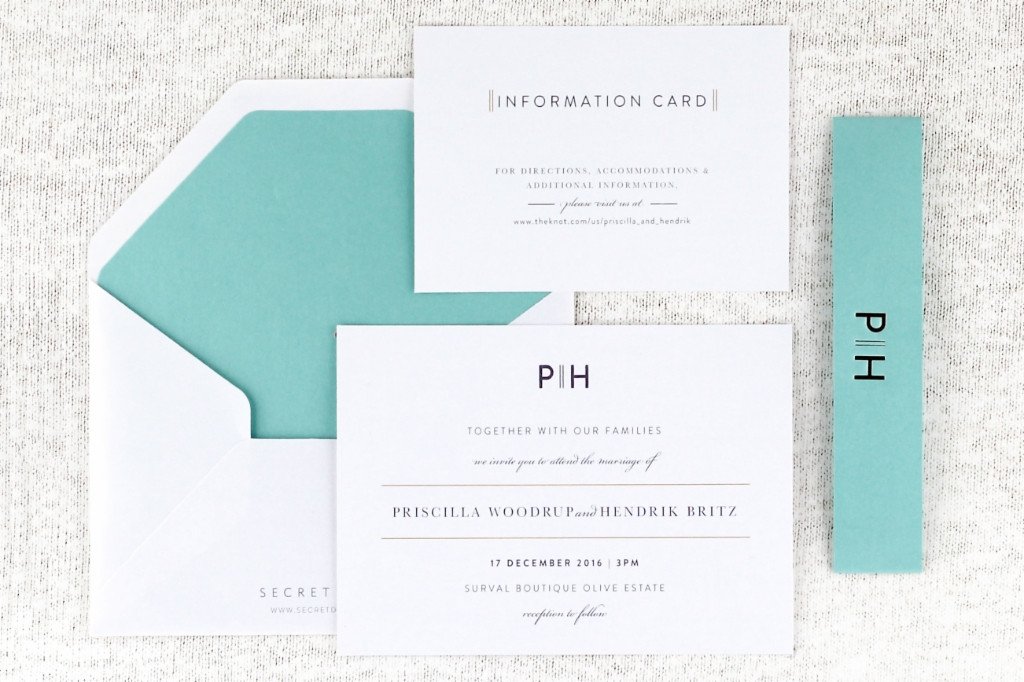 Our E-Store Pick | Priscilla Collection
This week in our E-Store pick, I have decided to go for this soft, elegant look from our Priscilla Collection.
The colours and font are soft with clean lines, yet bold enough with a touch of colour to bring out your personality and fully capture the essence of your special day.
The Priscilla Range consists of a rectangular landscape style card with an extra information card. The invites are fitted with a unique belly band with your initials foiled in your colour of choice. Colours available are gold, silver, copper, rose gold, black and white. The invite includes a matching envelope & liner to complete the look you desire.
Click on the pics below to shop these items. Browse our South African E-store here and our International E-store (currency in US dollars) here.