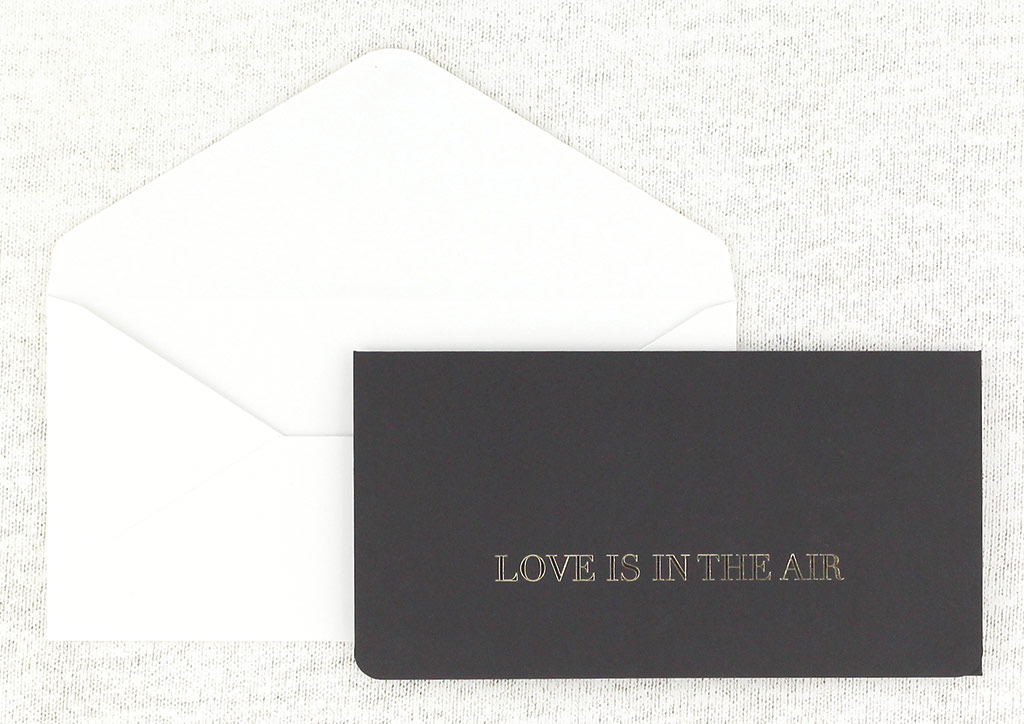 Our E-Store Pick | Boarding Pass Invites
Today we are showcasing our STUNNING new range of boarding pass invitations. Available in a wide range of colours and design styles. You're bound to find one that suits your style and wedding theme perfectly.  This invitation was created for a travel inspired wedding;  for couples that met while travelling or those that lived in different counties while dating – the long distance lovers! Of course, they're perfect for any love story, whether that involves a plane and an ocean or not.
We absolutely adore each and every one of them, but we will let you try to find a favourite as we struggle to select between all the elegant options.
This invitation consists of a luxurious boarding pass pocket in a colour of your choice, which is then foiled in a metallic colour in one of 3 phrases on the front cover. Two digitally printed cards are placed inside the pocket, one is the main card, sporting the ceremony details and an additional card holds the directions or your gift details. A basic white envelope is included with each boarding pass invitation.
Love what you see? Shop the collection here or click on the links below.