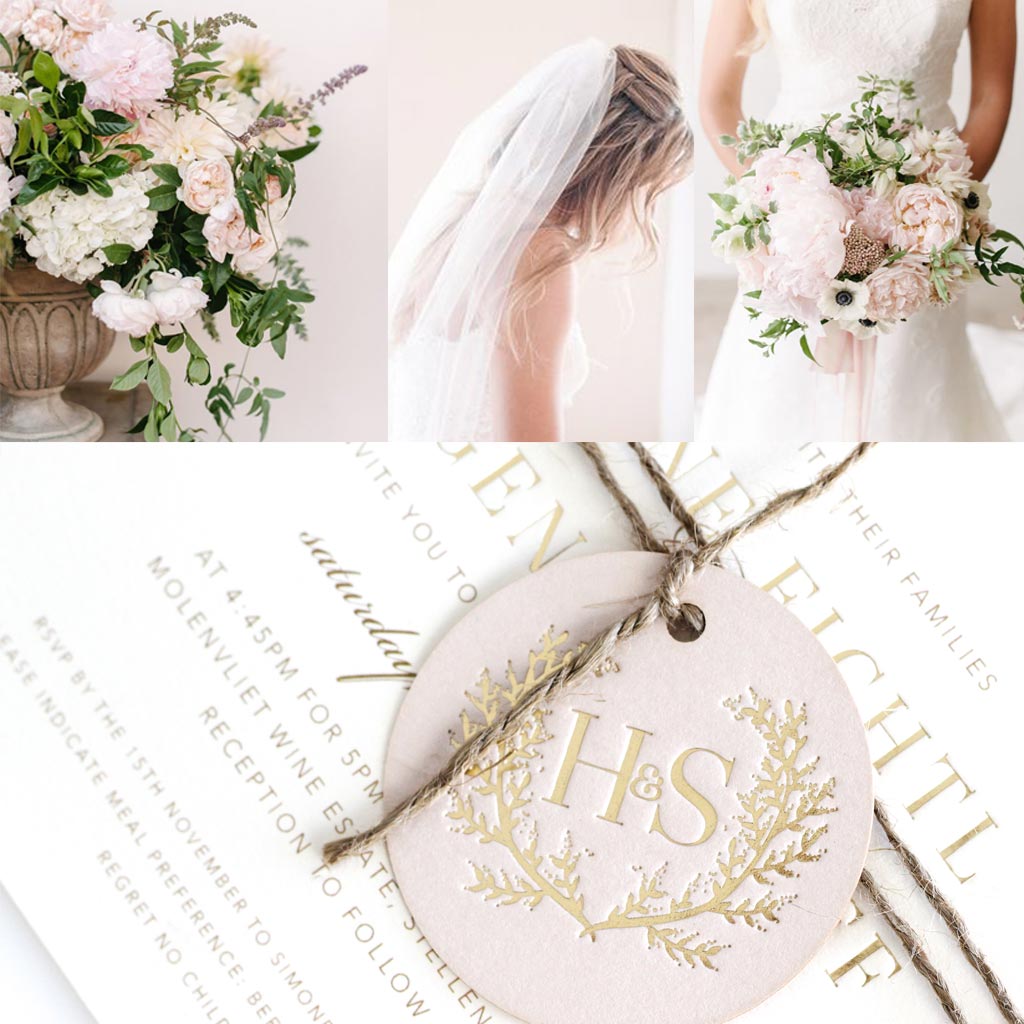 Moodboard 9: Blush Pink and Gold
Mood board 9 has brought us back to one of our all time favourite combinations – Blush pink and gold!!  We simply can not get enough of  invitations that combine these two beautiful colours. The soft blush pink creates the perfect backdrop to place emphasis on the beautiful gold stamp foiling.
 We decided to combine this beautiful A5 gold stamp foiled invite card including leave wreath elements, with a wedding that has a stunning floral theme. We opted to stamp foil the leafy elements in gold rather than the printing it in the normal green usually used. We wanted to create something different to the norm.  As us ladies at Secret Diary are all about being different and experimenting with a variety of design and printing techniques.
We created this beautiful invitation for Simone & Hagen's wedding that consists of an A5  off white card with the couples names stamp foiled in gold and the rest of the text digitally printed. The card was then finished off with a blush pink tag tied with twine around the card that has the  couples monogram foiled in gold. The invitation card was then placed inside a matching pink envelope.
All in all, a simply gorgeous specimen and we are so proud to showcase it!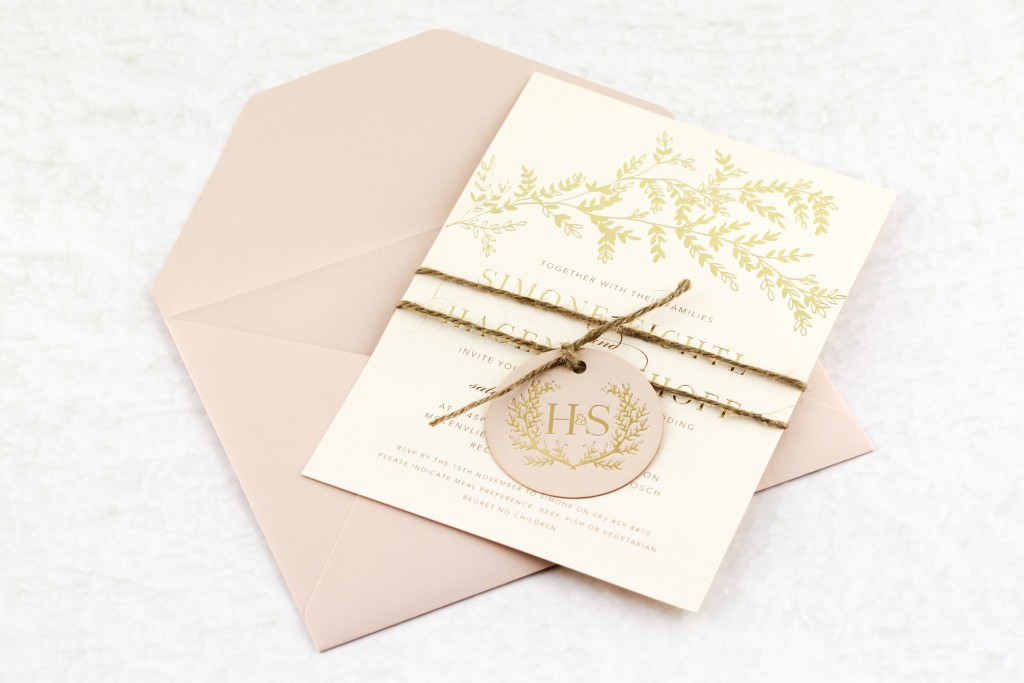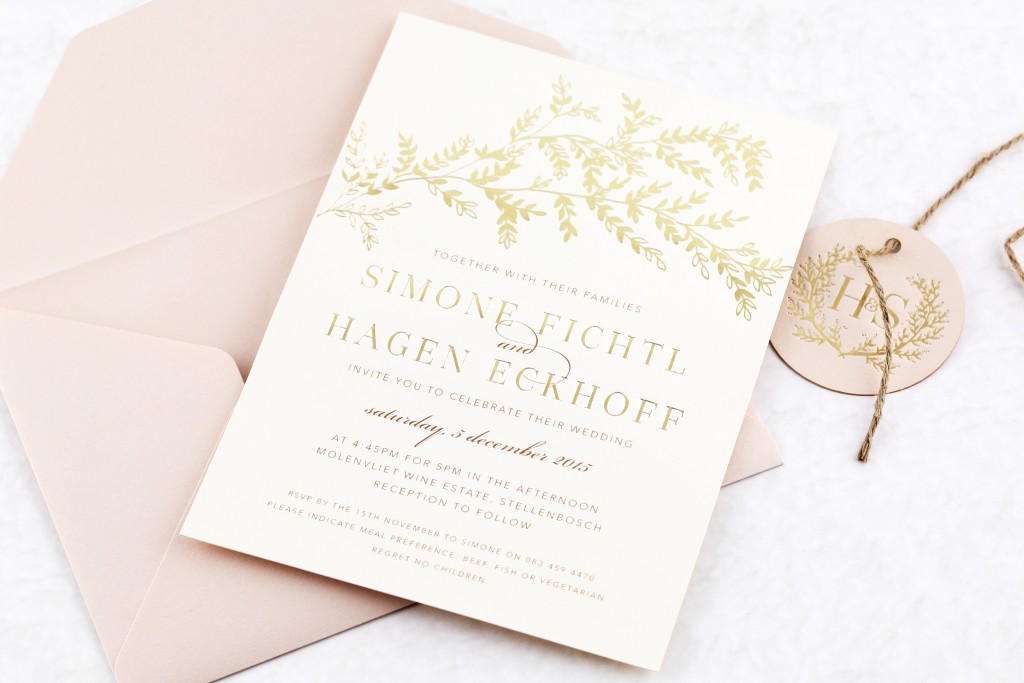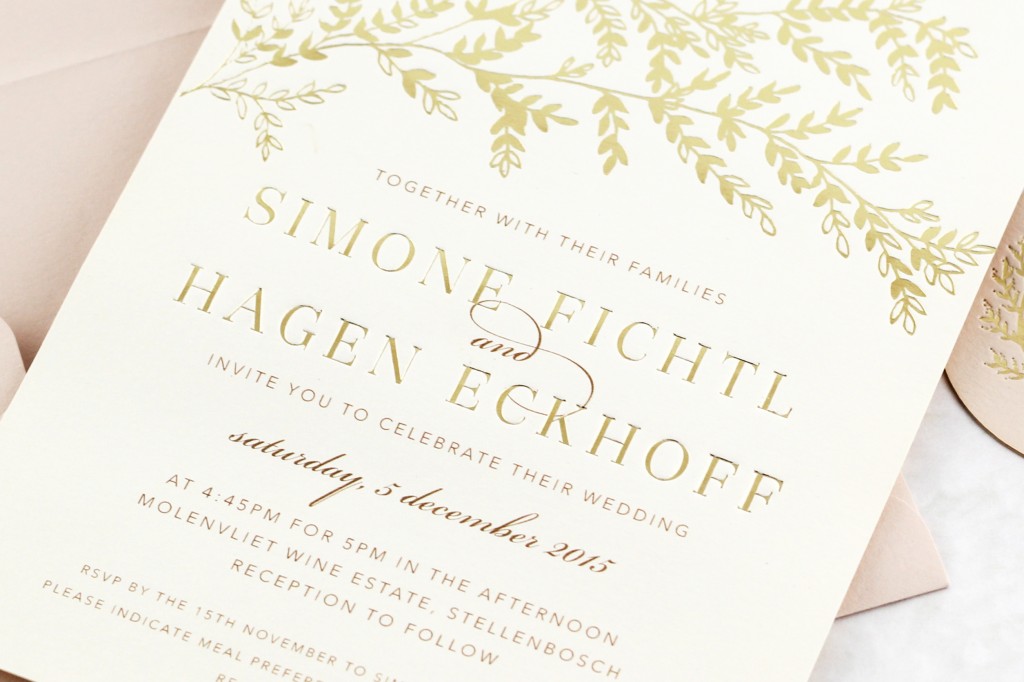 *On the day wedding photo's form Pinterest: Melanie Duerkopp Photography and Florals by Camellia Floral Design.