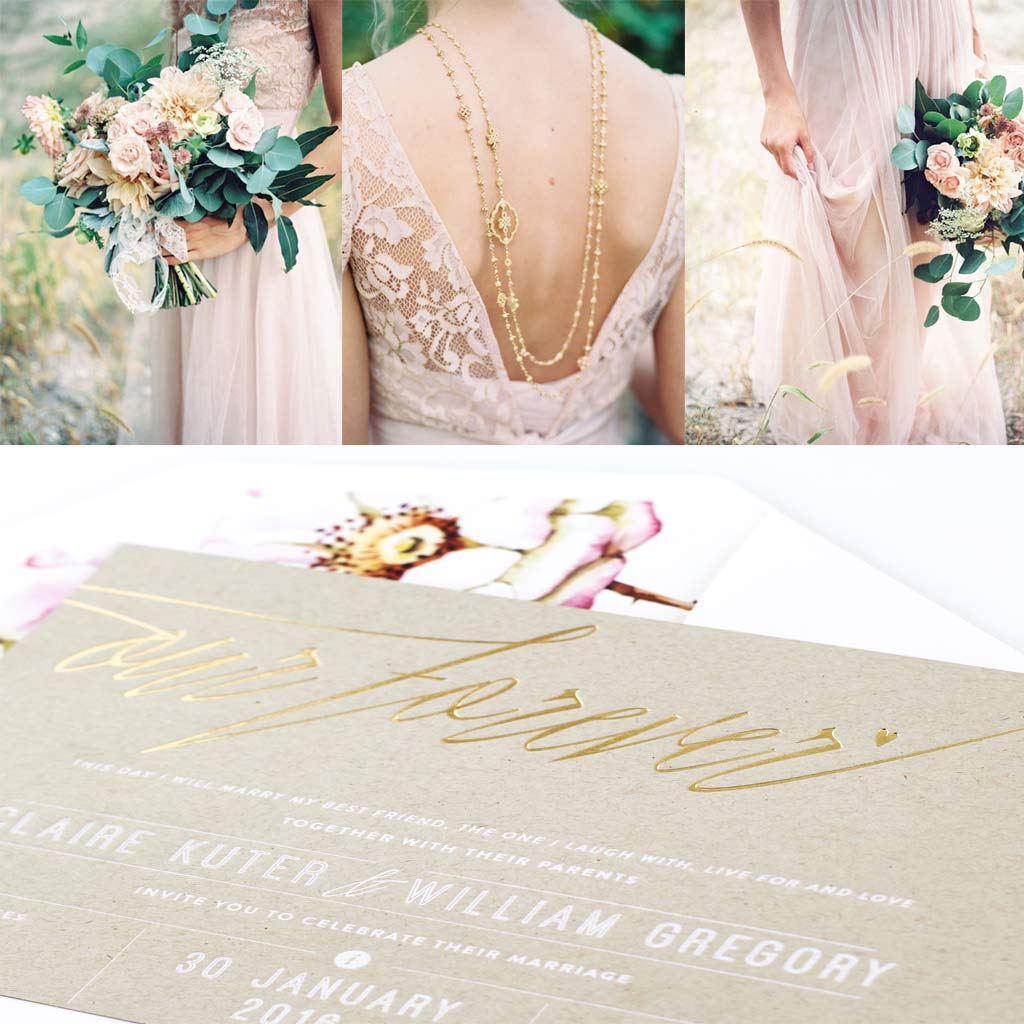 Moodboard 8 : Pretty in Pink
With mood board 8 in our series we have decided to go "Pretty in Pink"… A soft dreamy blush pink!!  We here at Secret Diary absolutely love blush pink.
Blush pink has been a trend  for quite a while now and we still get to design a wide variety of lovely pink inspired invitations. However we have decided to combine this beautiful gold and white stamp foiled invitation with the pink brought in more subtly – in the breathtakingly gorgeous floral liner!!  It is a wedding inspired by pink floral elements and a stunning pink wedding dress. We encourage our clients to think outside of the box with the use of colour and printing techniques.  We want each and every client's invitations to be unique to them and their special day.
With this invitation that we designed for Claire & William, we included a main invitation card on kraft brown paper with all text stamp foiled. We made us of gold foiling for the heading and white foiling for the rest of the information on the invite card. A second information card was included with all text digitally printed except the heading that was stamp filed in gold in the same style as the main invitation card.  The beautiful foiled card was then placed inside a white envelope with a stunning pink floral liner.
We hope you love this invitation as much as we did designing it!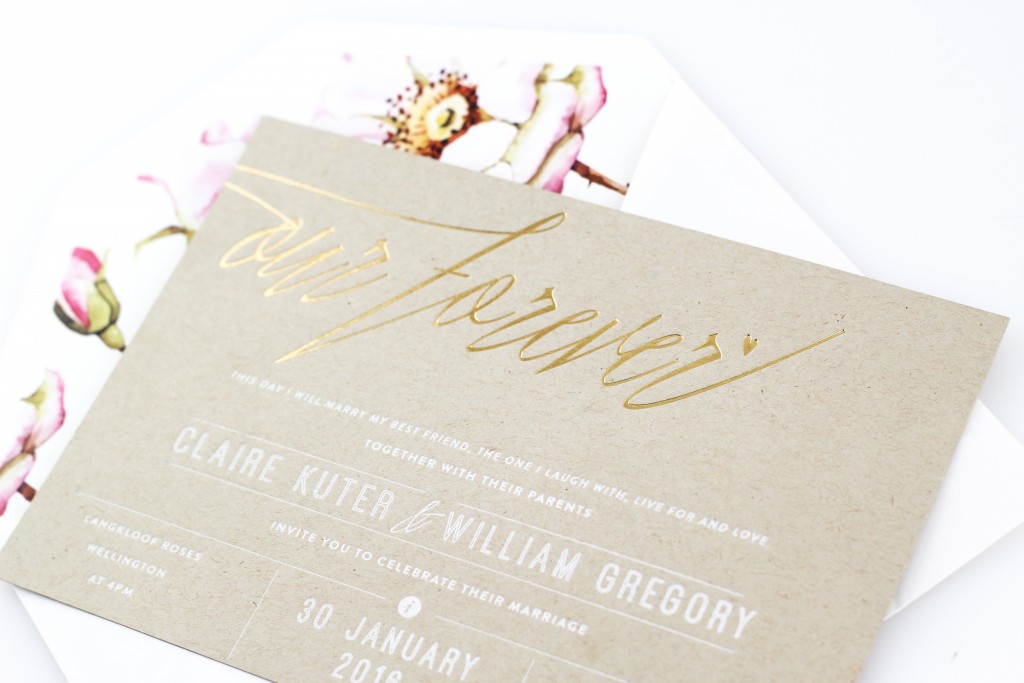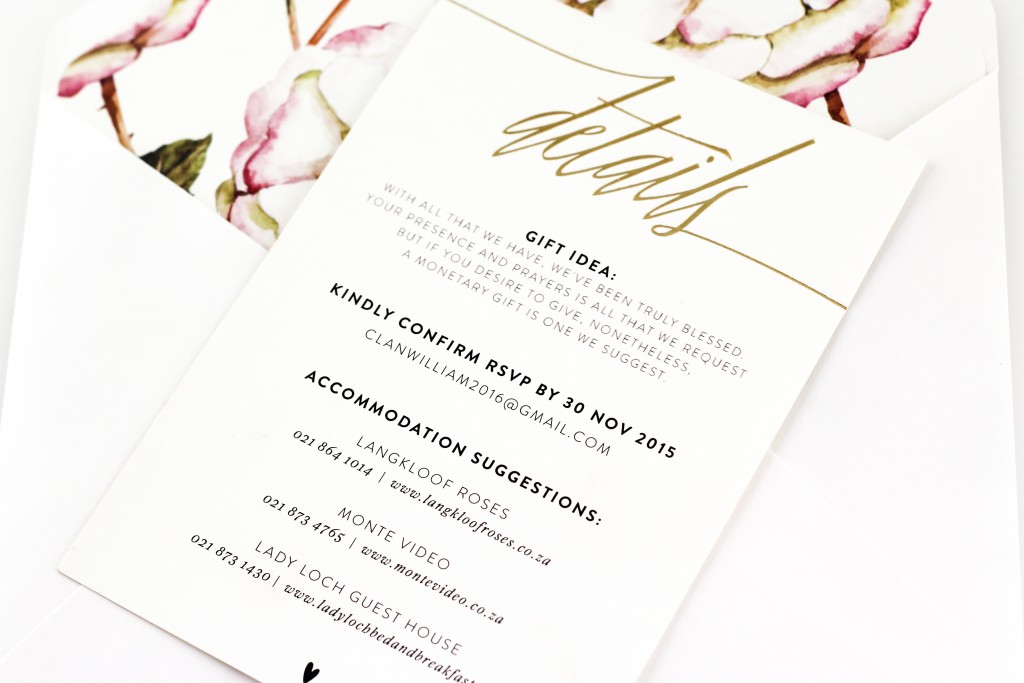 *On the day wedding photo's from Pinterest – A Tuscan inspired shoot by DMS Weddings and Lindsey Brunk.