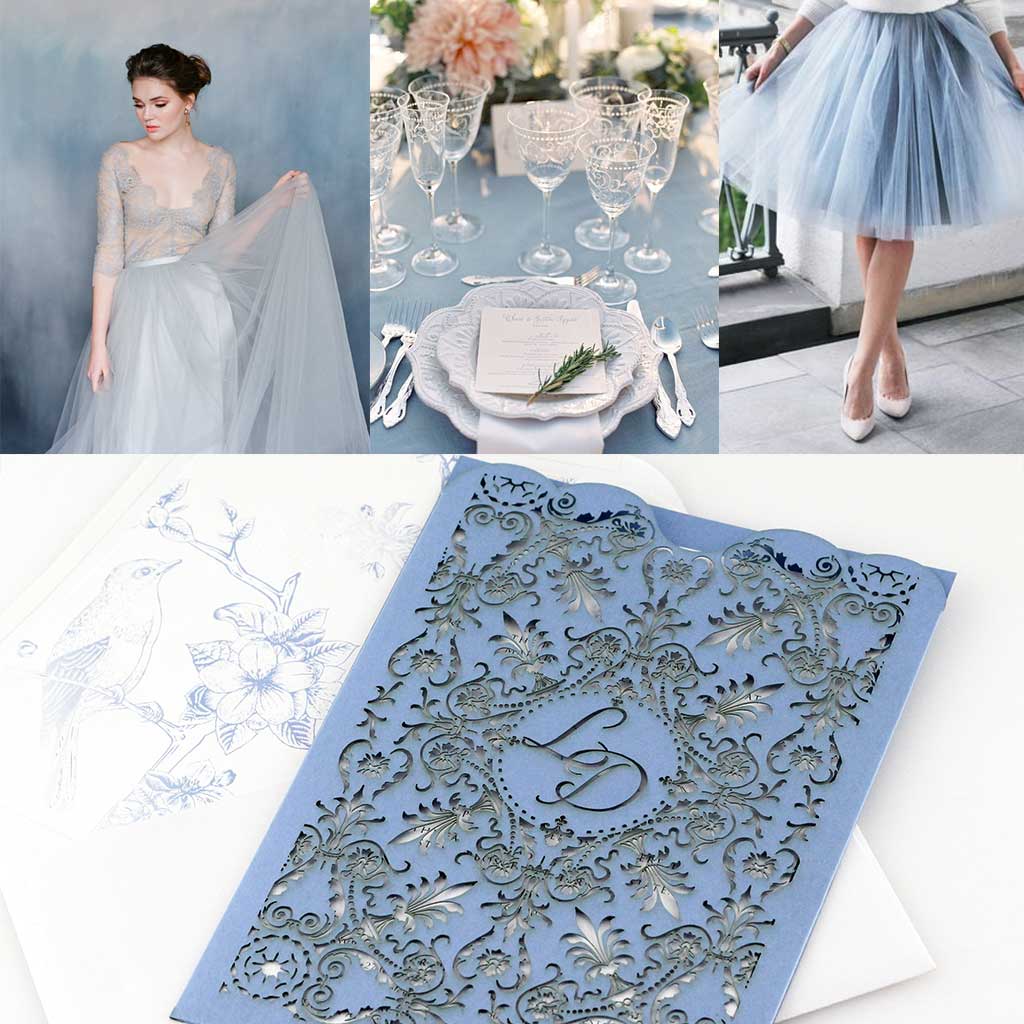 Moodboard 7: Stylish in Blue
With mood board 7 in our series we are going blue…a very stylish blue!  We have decided to combine this beautiful blue inspired invitation with a wedding that emphasises the finer details in design and decor. We created this beautiful blue wedding invitation for Lizel & David.
This invitation consists of a very intricate blue laser cut pocket with the couples initials laser cut out of the centre of the pocket.  A single insert card is placed inside of the pocket that is digitally printed with the monogram embossed at the top of the card. The embossing further emphasises attention to detail.  A stunning layering effect is created with the cut out details of the pocket and the card placed inside. This provides the guest receiving the invitation with a hint of what is hidden inside…  The invitation is then placed inside an A5 size envelope with a beautiful bird and floral pattern to finish off this detailed invite.
We hope that you enjoy this unique invitation as much as we did designing it for our clients.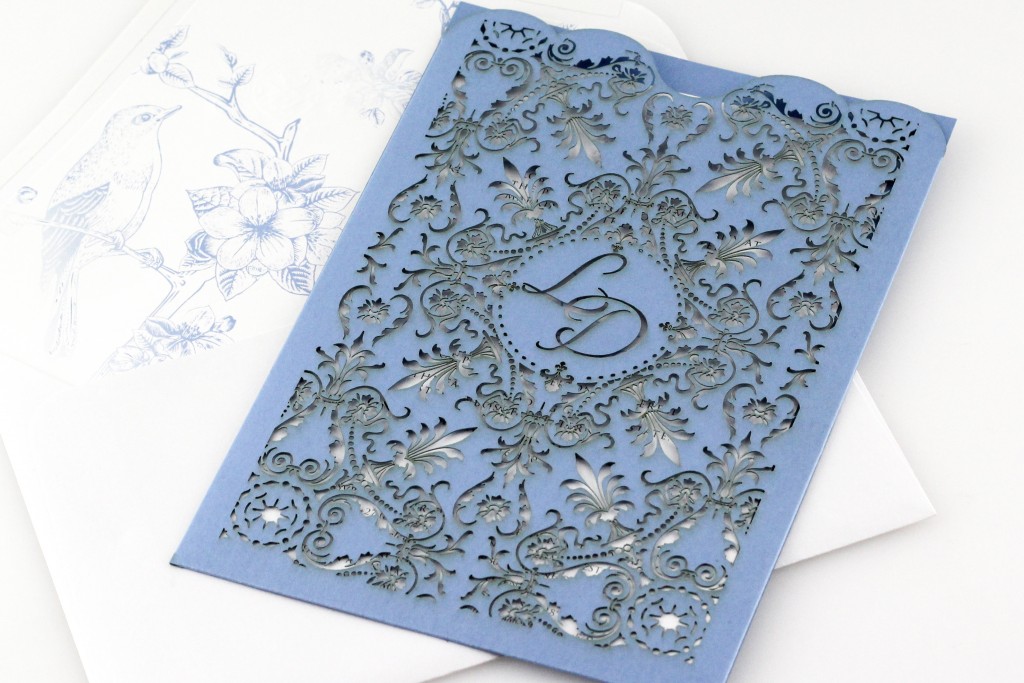 *On the day wedding photo's from Pinterest.