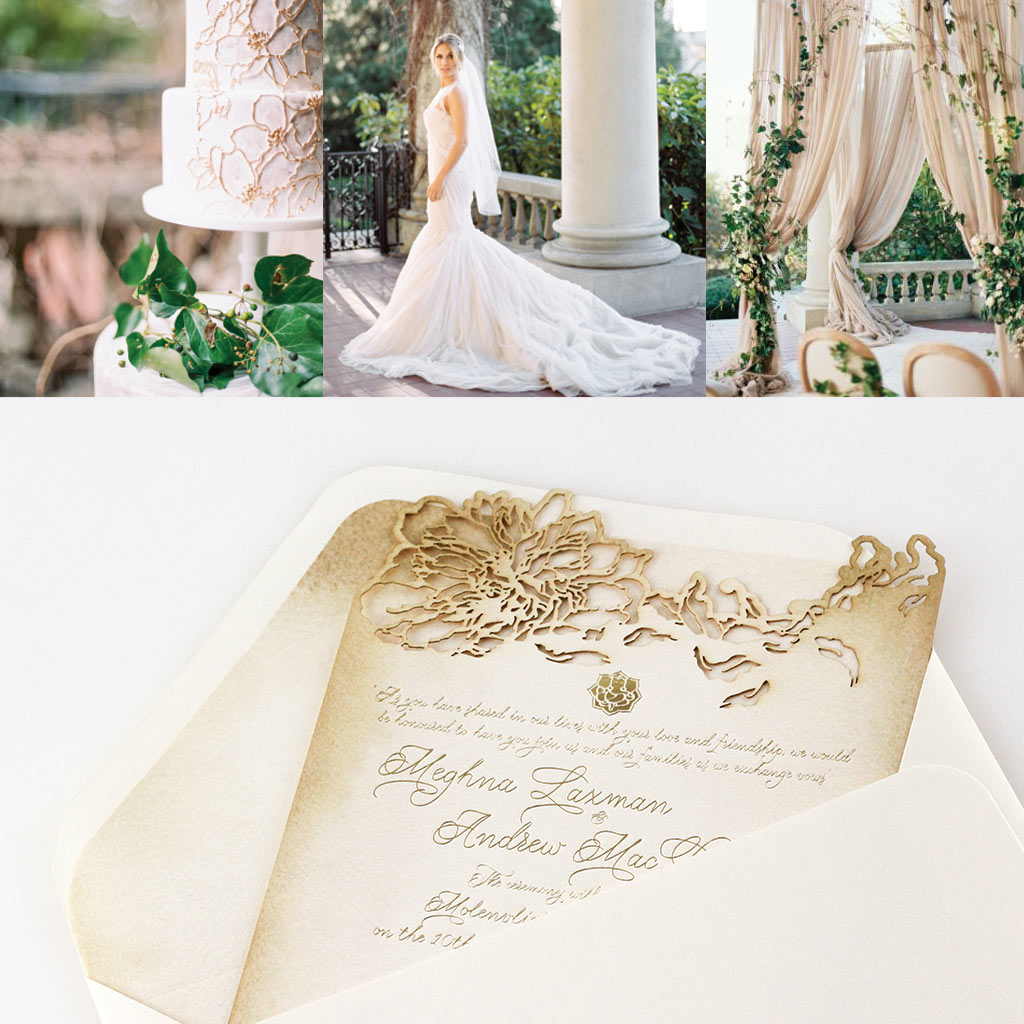 Moodboard 6: Gold foiling and laser cutting
For the 6th mood board in our series we have decided to portray how two of our most popular techniques can be combined for a wedding inspired by the combination of metallics and florals. Two seemingly opposite elements are combined to create a modern wedding style which is unique in very way.
These elements can sometimes be more challenging to combine for the design of an over-the-top wedding invitation, but we are most definitely not afraid of challenges – in fact we thrive on challenges! We love to create invitations that push us to think outside of the box to create an unforgettable invitation that will set the tone for your entire event…
We designed this beautiful gold and floral inspired invitation for Meghna and Andrew.  This invitation consisted of a single card digitally printed with a gold watercolour background.  Their beautiful script text was stamp foiled in gold from top to bottom and the card was then finished off with floral laser cut details.  This breathtaking card was placed inside a light gold shimmer envelope with a gold watercolour liner.
We adored this invitation and we hope you do too!
*On the day wedding photo's from Pinterst. Photo's were taken by Holeigh V Photography