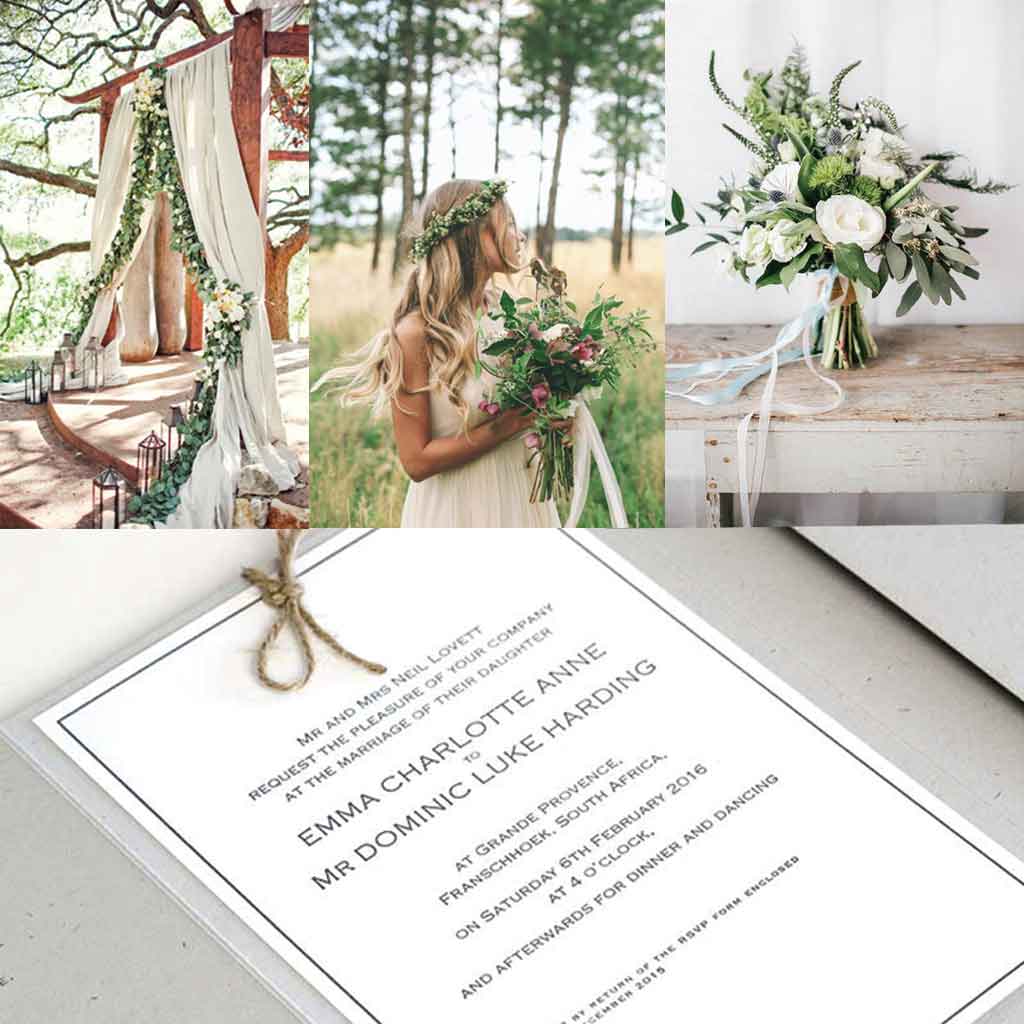 Moodboard 4: Grey Edition
With mood board 4 in our series we are going GREY… We at Secret Diary absolutely adore the colour grey. We feel that grey invitations just has this effortless sense of elegance and style to it!! And on the plus side there are so many different ways to create and design these invitation to fit your wedding theme perfectly. They can be designed to fit almost any wedding that you could possibly dream of!! The variety of pops of colour to combine with them are endless…
For this mood board we have decided to combine this beautiful light grey pocket invitation with a rustic forest theme wedding.  This invitation consists of a grey letterpressed main invite card attached to the pocket with twine.  Along with two addition digitally printed information sheets providing the details for the weekend and an RSVP card with the return address, that slides into the side pocket on the right.
The twine element in combination with the light grey pocket creates the beautiful rustic feel of the wedding without overpowering the invitation.  Then also the beautiful wreath design on the front of the light grey information sheets further added to the contrasting modern and rustic style of this beautiful invitation we created for Emma & Dominic.  The invitation is the finished off with a pretty twine bow.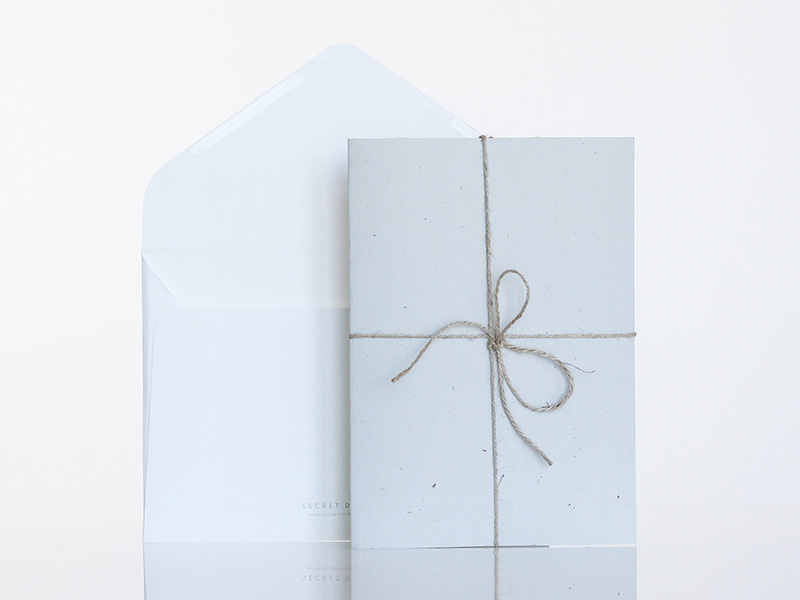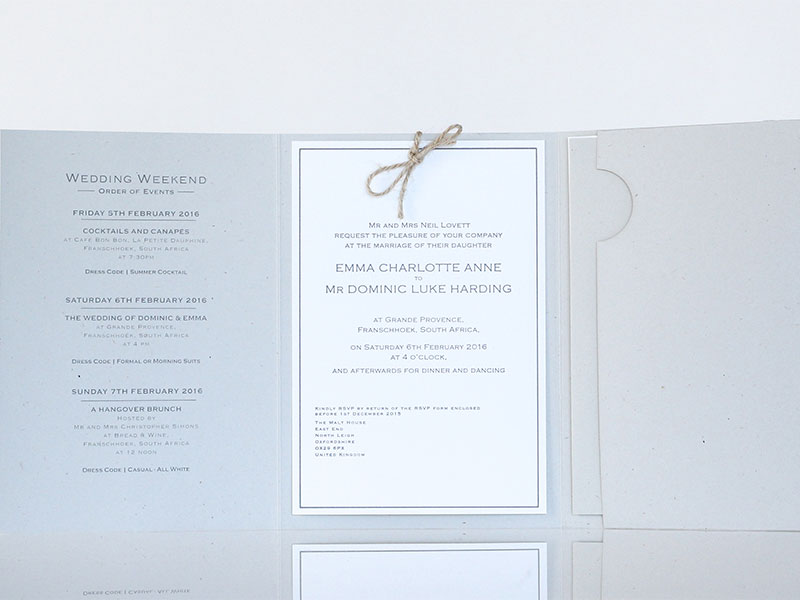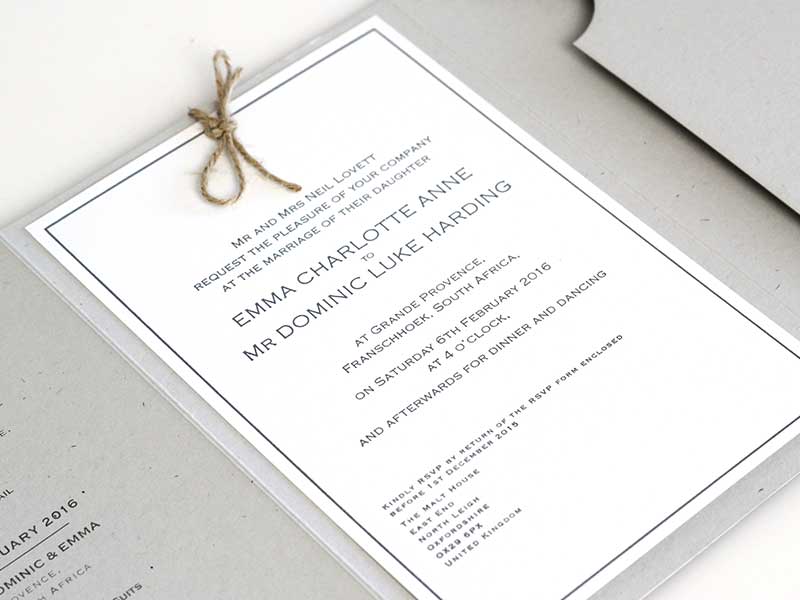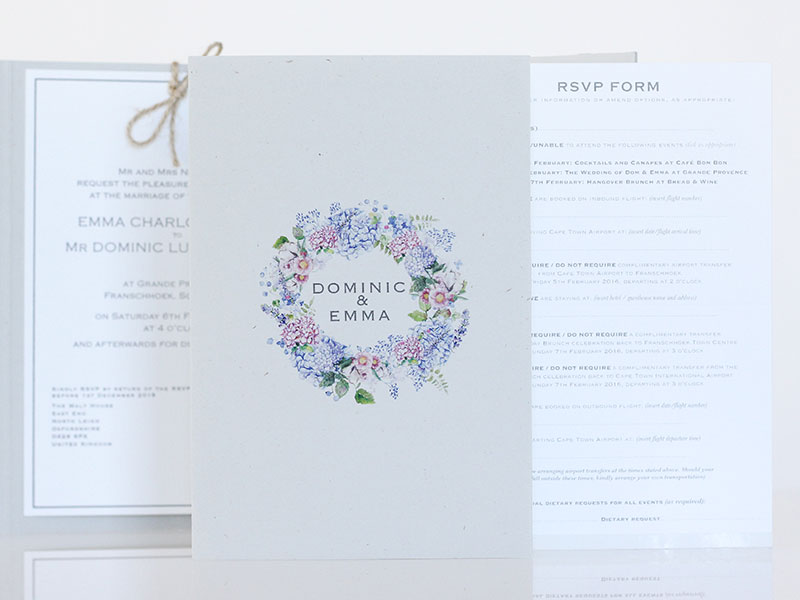 *On the day wedding photo's form Pinterest.