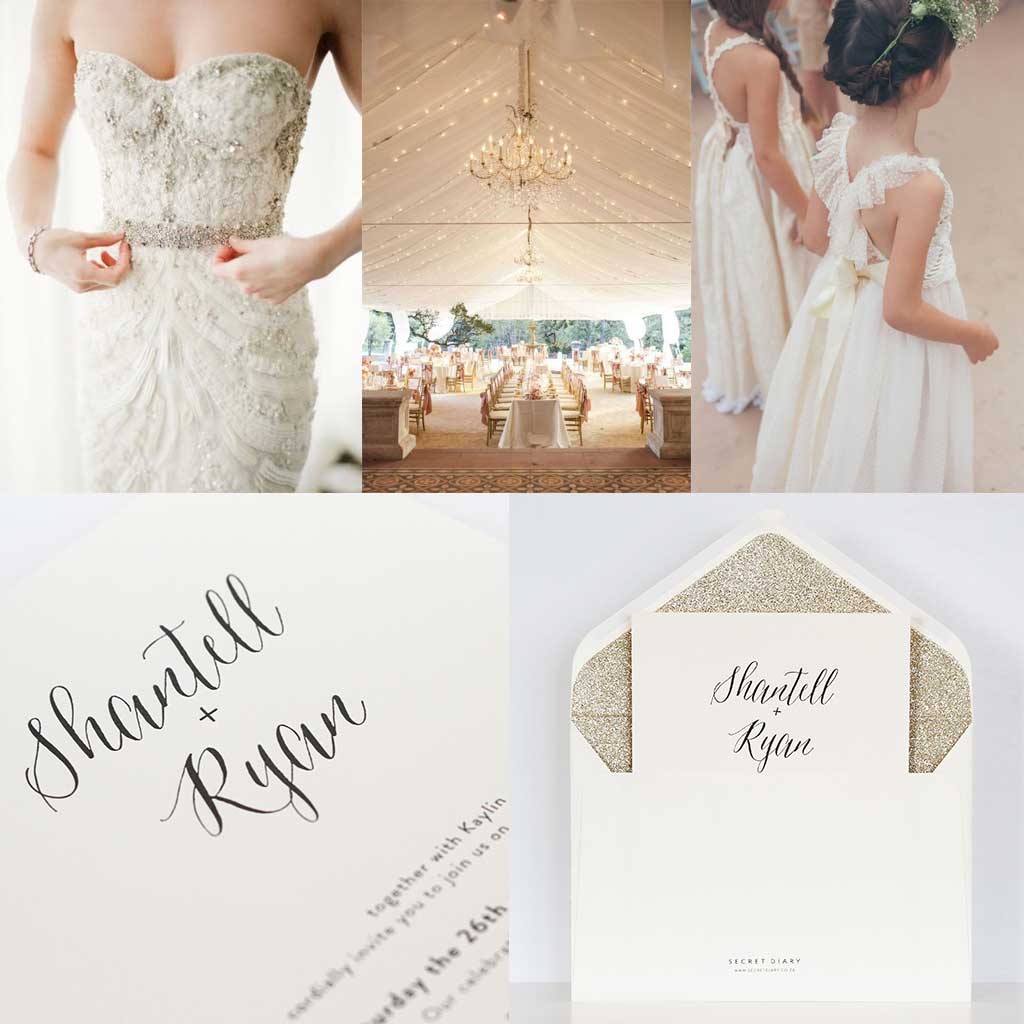 Moodboard 2: A touch of gold
With this sequel in our mood board series we have decided to kick things up a notch… To add a hint of glamour and luxury to your invitations with no other way that adding  gold!!  We here at Secret Diary absolutely LOVE gold – there is so many creative and elegant ways to incorporate gold in your invitations – stamp foiling, gold glitter liners or even making use of stunning gold papers to name but a few of the options we have available….
In this mood board we opted to combine a beautiful gold glitter lined envelope invitation with A Touch of Gold wedding theme. This theme consists of hints of gold combined with blush pinks and white.  The liner adds that element of surprise when your guests open the invitation and see the pretty gold glitter! This invitation will definitely set the tone for that glamorous wedding that you have been dreaming about.
We created this invitation for clients, Shantelle & Ryan who got married last year. We absolutely loved the simplicity of the black and cream letterpressed card combined with a beautiful, striking gold glitter liner.  We feel that this is the perfect invitation to invite your guests in style to your touch of gold wedding theme – as this invitation speaks of quality and elegance.
*On the day wedding photo's from Pinterest and flower girl photo form Vanilla Photography