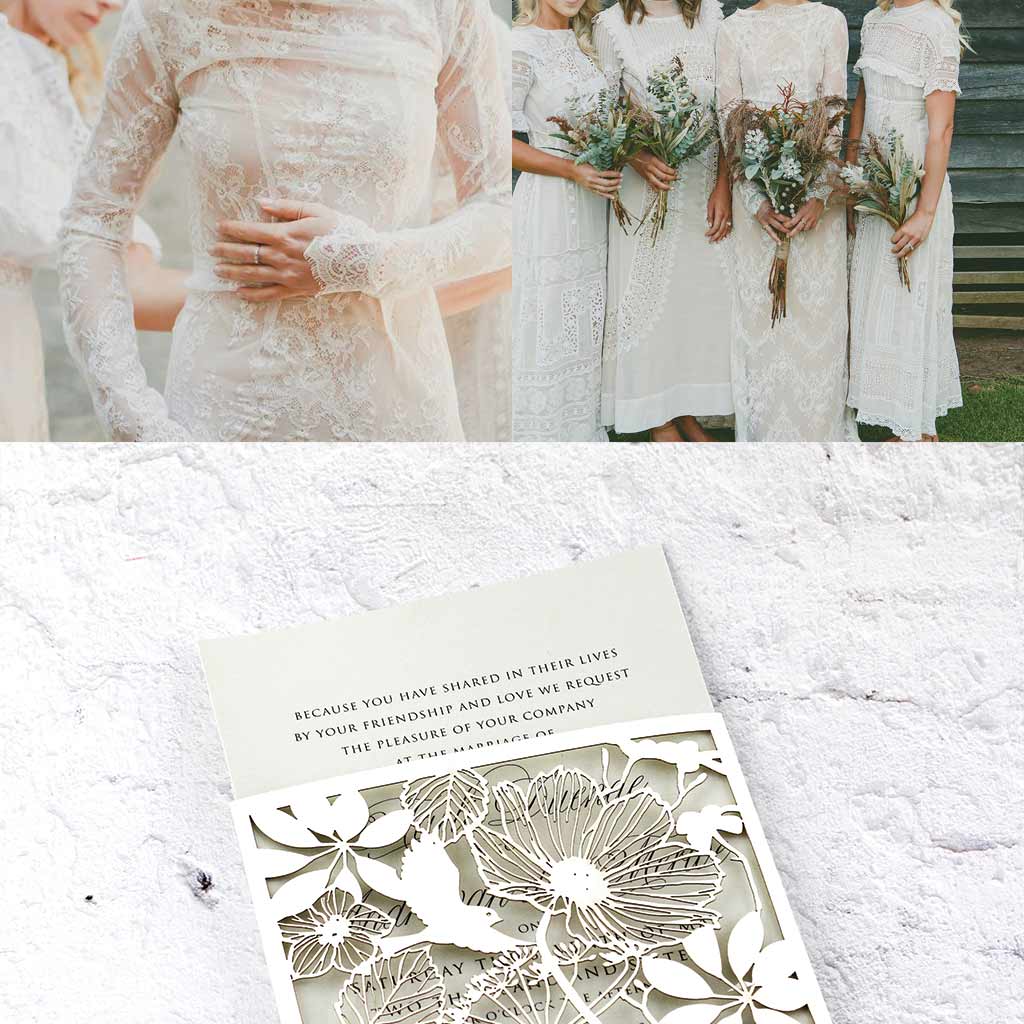 Moodboard 18: Intricate details
With mood board 18 we are focusing on intricate details… intricate cut-out details, that is! If you are a couple that has an eye for detail and all things delicate, this little stunner of an invite is just for you.  We feel that this would be the perfect invitation to set the tone for a wedding with a floral or botanical inspired theme.
A wedding invitation should provide your guest with a hint of what they can expect at the wedding that you have been dreaming of.  You are letting selected guests in on a lifelong dream of yours, that will soon become a reality that's even more beautiful than you could ever think it would be. Therefore, go all out with at least one little element of your invitations, whether it is making use of foiling, embossing, debossing, letter pressing or a beautiful laser cut pocket as in this instance. Select an element that suits both you and your fiancé's style to the T.  Should you like more than one printing technique do feel free to combine a few… The end result will be nothing short of stunning!
This specific invitation consists of beautiful intricate floral, botanical and bird cut-out details on the white pocket. Two digitally printed cards are then inserted into the pockets that are in a cream colour tone with black text.  We hope you enjoy looking at these images as we know we sure love them.
This invite is available on our online store – click on the images to shop!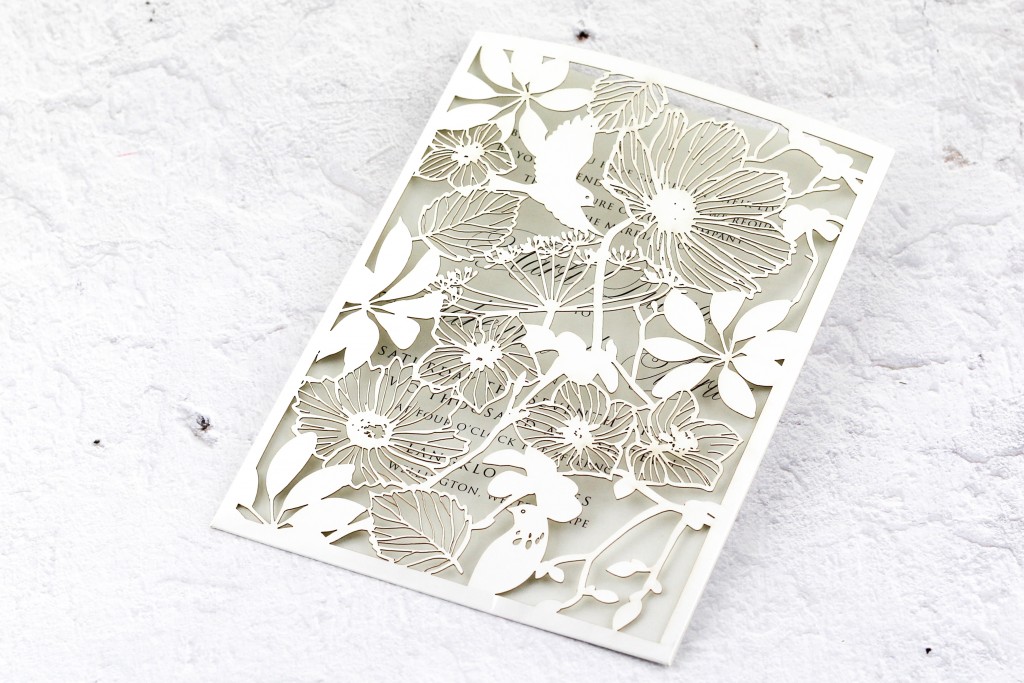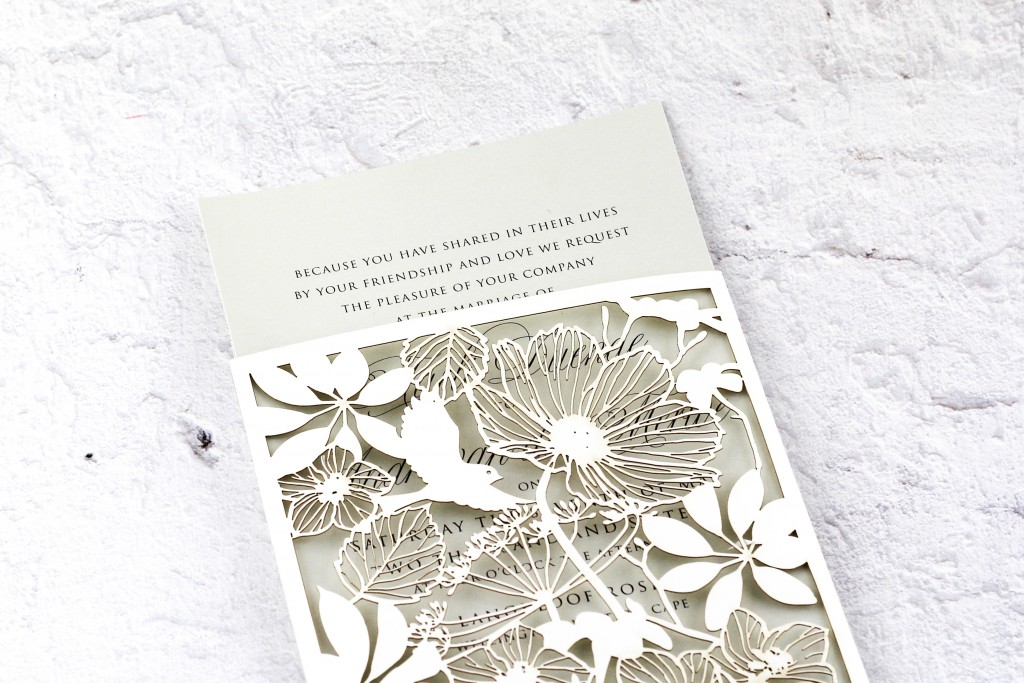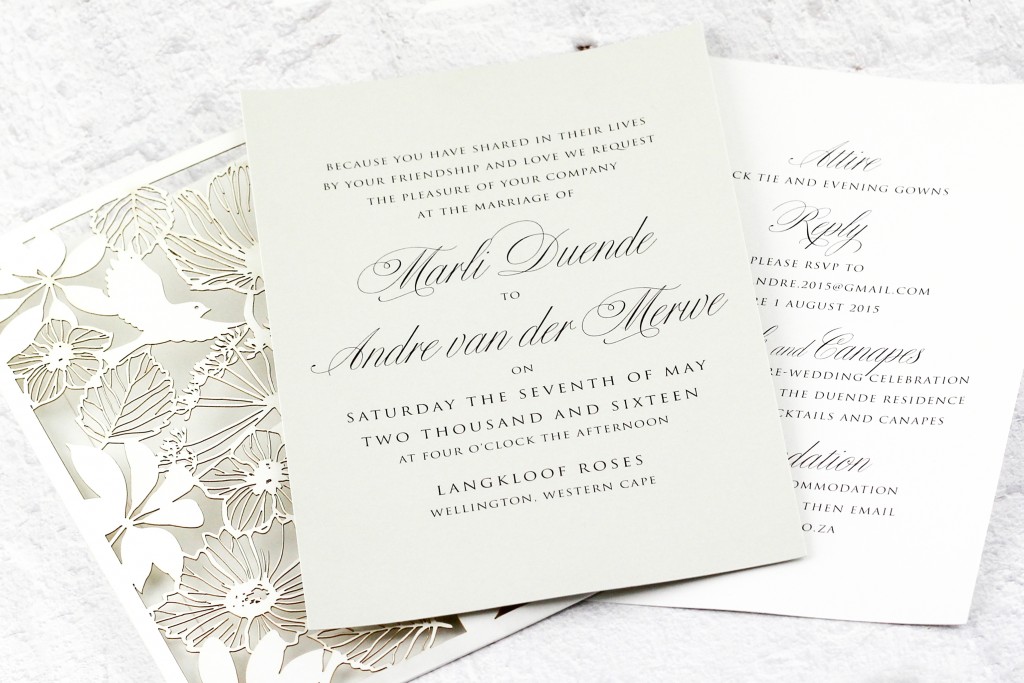 *On the day wedding photos from Pinterest.