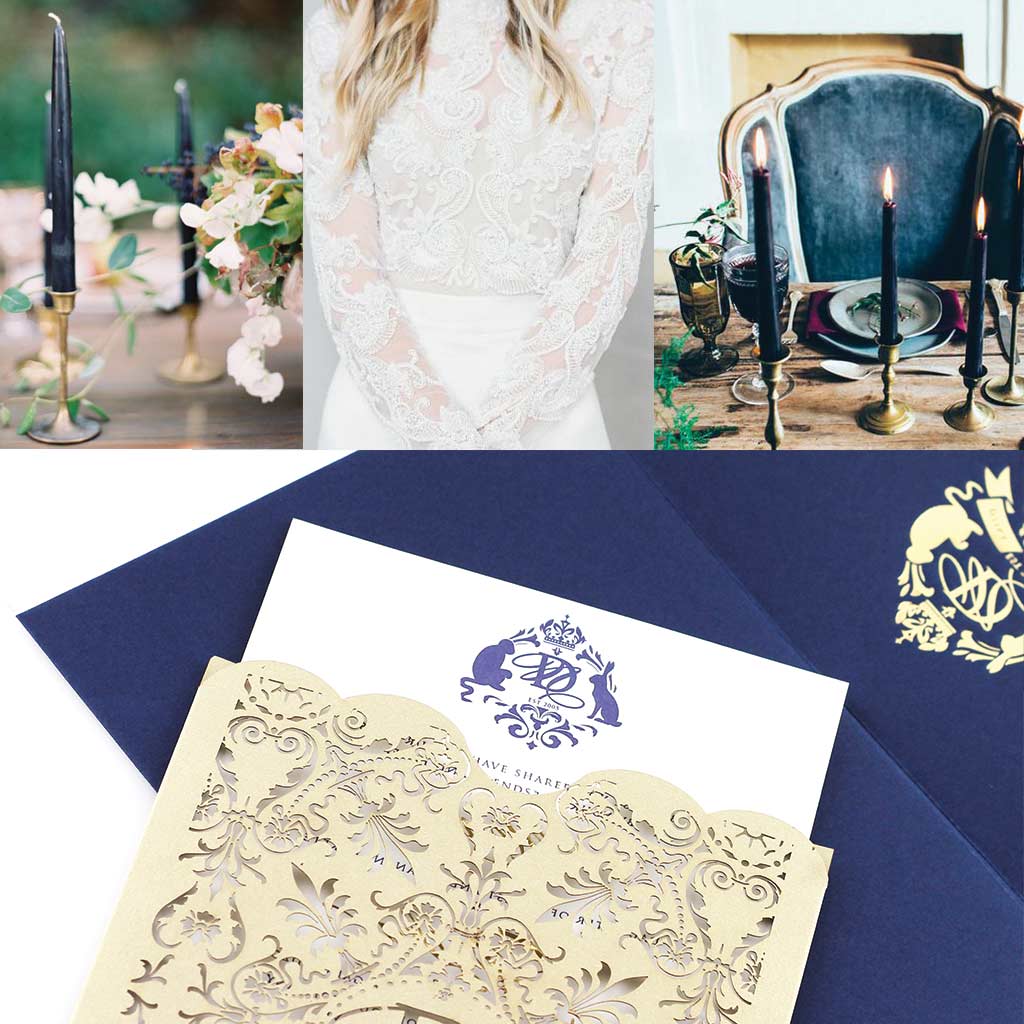 Moodboard 17: Stylish in Navy
22.07.2016
Bridal invitations, Chic wedding invitations, Foiling, Inspiration, Invitation, invitations, Laser cut invitations, Latest Wedding Invitations, Letterpress, Letterpress invitations, Letterpress printing, Secret Diary Designs, Uncategorized, wedding, Wedding Events, Wedding Invitation, Wedding invitations
Mood board 17 has brought us back to an all-time favourite: the stunning combination of navy blue and gold foiling! The contrast between these two colours is sure to create a showstopper invitation every time.  The combination of these two colours together creates an invitation that speaks of elegance, sophistication and most definitely royalty!
Showcasing an invitation that portrays these VERY aspects, is this breathtaking invitation that we designed for Nono & Dizika who are getting married later this year at the stunning Cavalli Stud Estate. We created a quirky and unique family crest monogram for the couple consisting of a hare and a monkey, which we combined with their intertwined initials. We created two versions of their monogram for them: One to be foiled on the back flap of their invitations and one to be letter pressed on their invitation card along with the rest of their text, exempt for the couples names that were stamp foiled in gold. Their elegant invitation card was then placed inside a stunning intricate gold pocket.
We love this invitation and we hope these photos are able to this little beauty justice.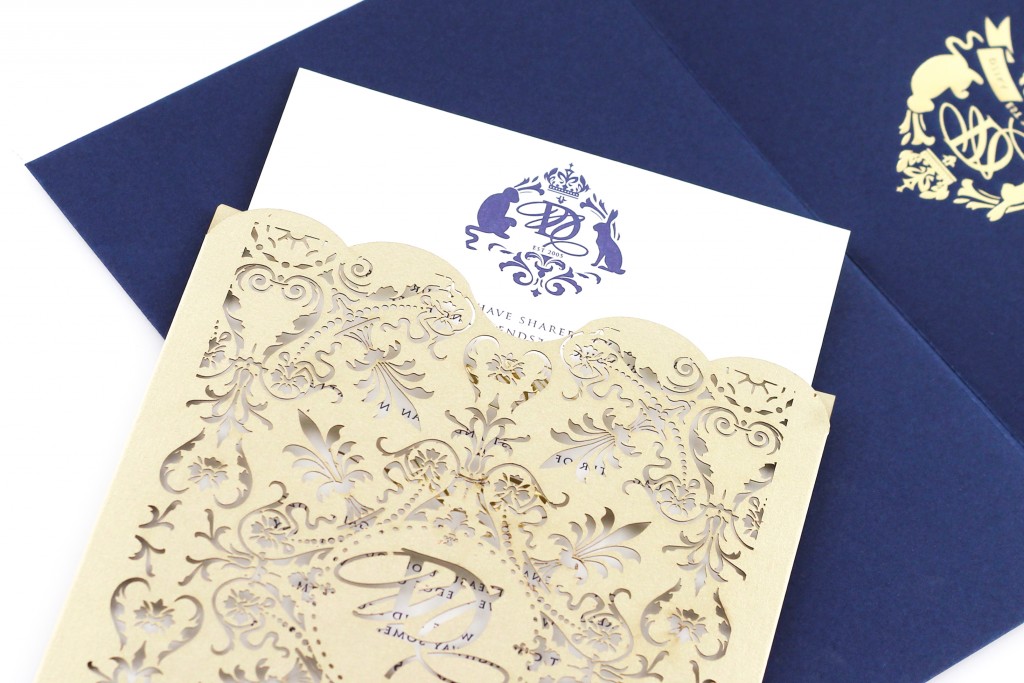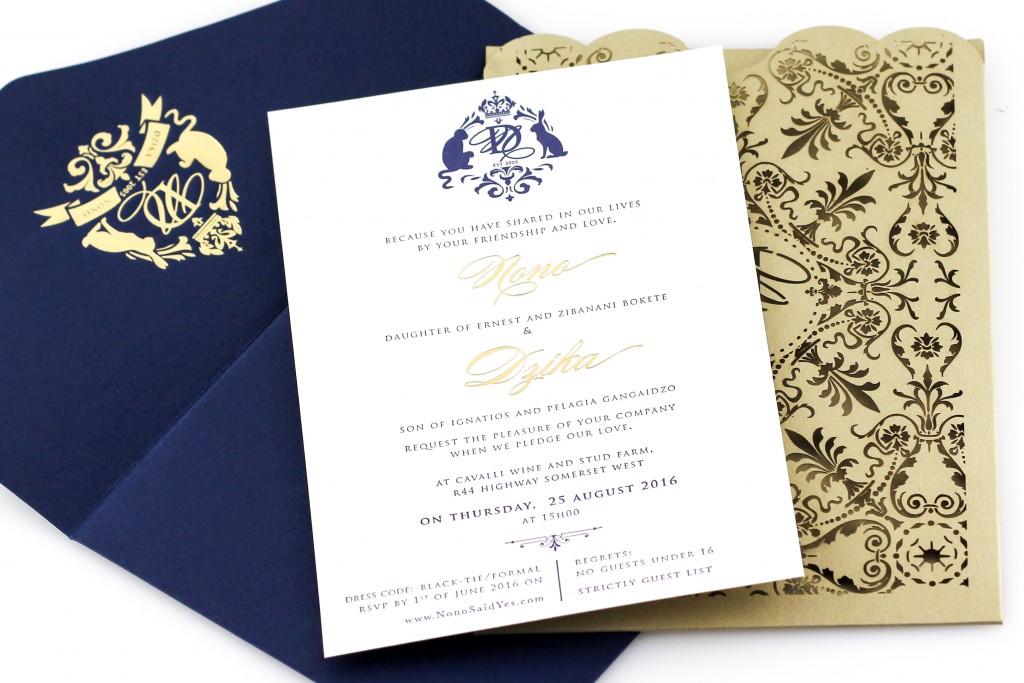 *On the day photos from Pinterest.