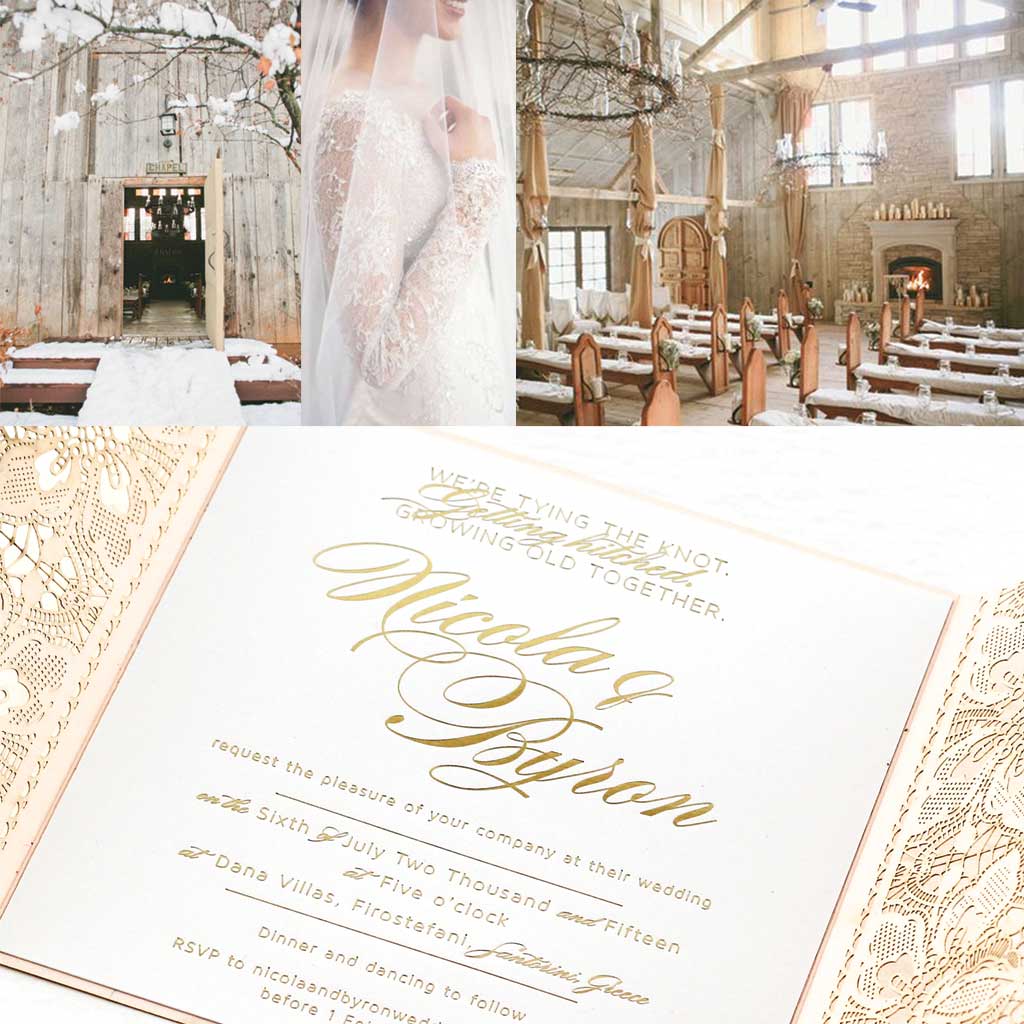 Moodboard 15: Winter Wonder
01.07.2016
Chic wedding invitations, Foiling, Inspiration, Invitation, invitations, Lace lasercut invitation, Lace lasercut invitations, Laser cut invitations, Latest Wedding Invitations, Secret Diary Designs, wedding, Wedding Events, Wedding Invitation, Wedding invitations, Winter Invitations
We are currently in the heart of winter and desperately trying to keep warm in this cold and wet weather and we have decided that with this mood board we want to heat things up a bit… with beautiful, warm colour tones! You might not need a reminder of how cold it is outside, but we hope the beauty of this winter-inspired wedding mood board will warm you right up.
If you fancy yourself and your fiancé a bit of a daring couple, why not consider a beautiful winter wedding? We have just the invitations to set a warm tone for your elegant celebration.  We would suggest the use of warm colour tones such as gold and blush pink combined with brilliant white. This colour scheme was used in this little artwork consisting of a stunning intricate laser cut gate folder pocket, a white insert card that has all text stamp foiled in gold and then placed into a white envelope with a stunning gold glitter paper liner to round things off!
We absolutely adore this invitation! We hope you enjoy looking at this invitation as much as we did creating it. Click on any of the photos to view this item on our online store!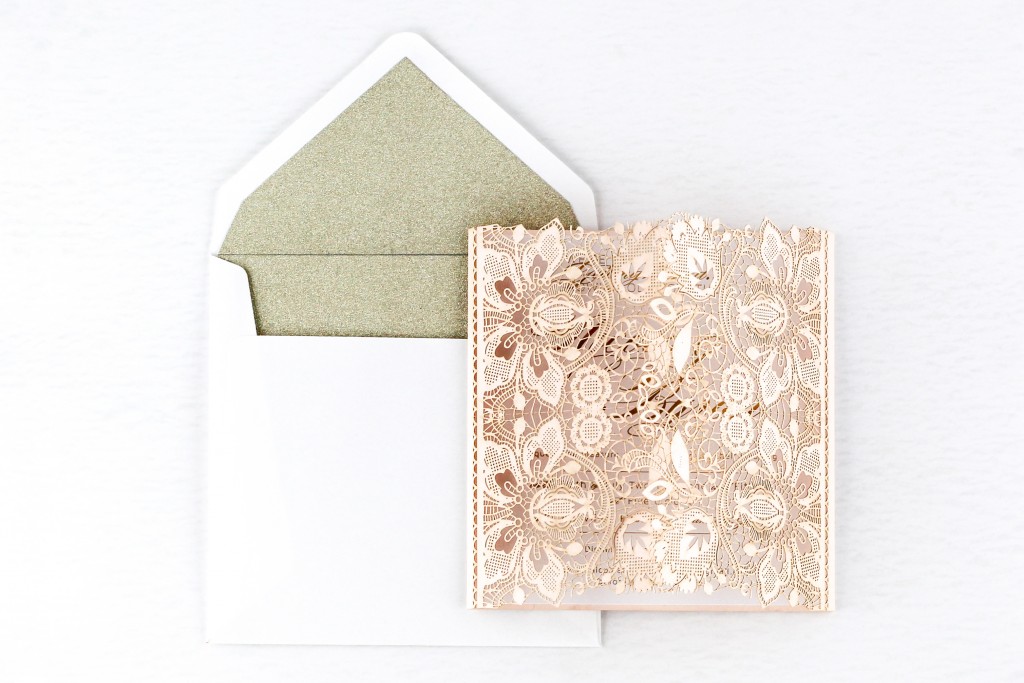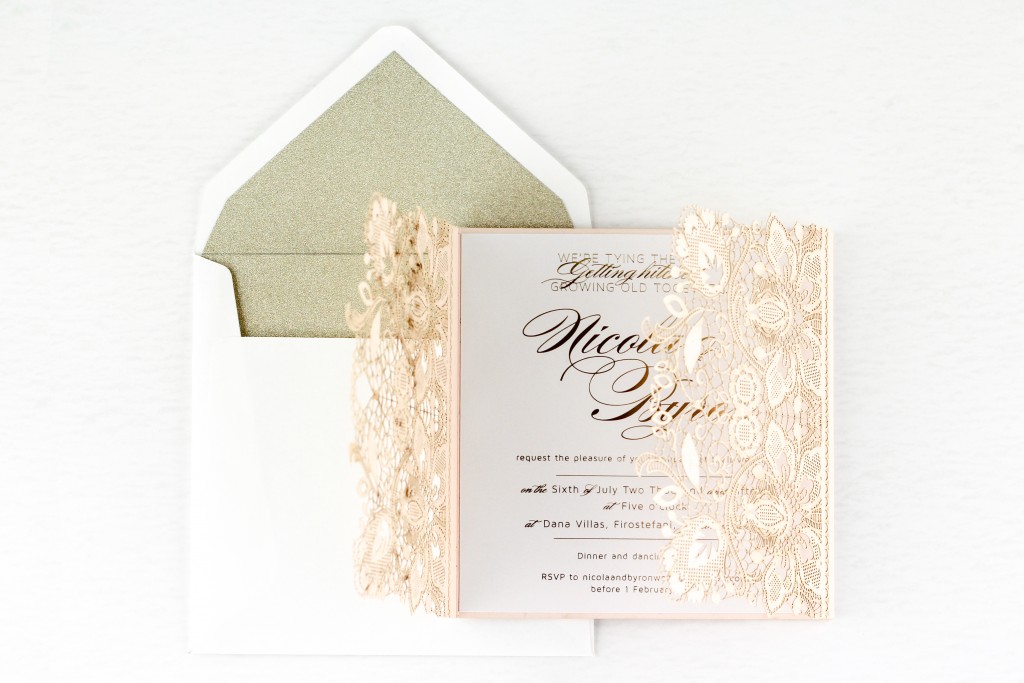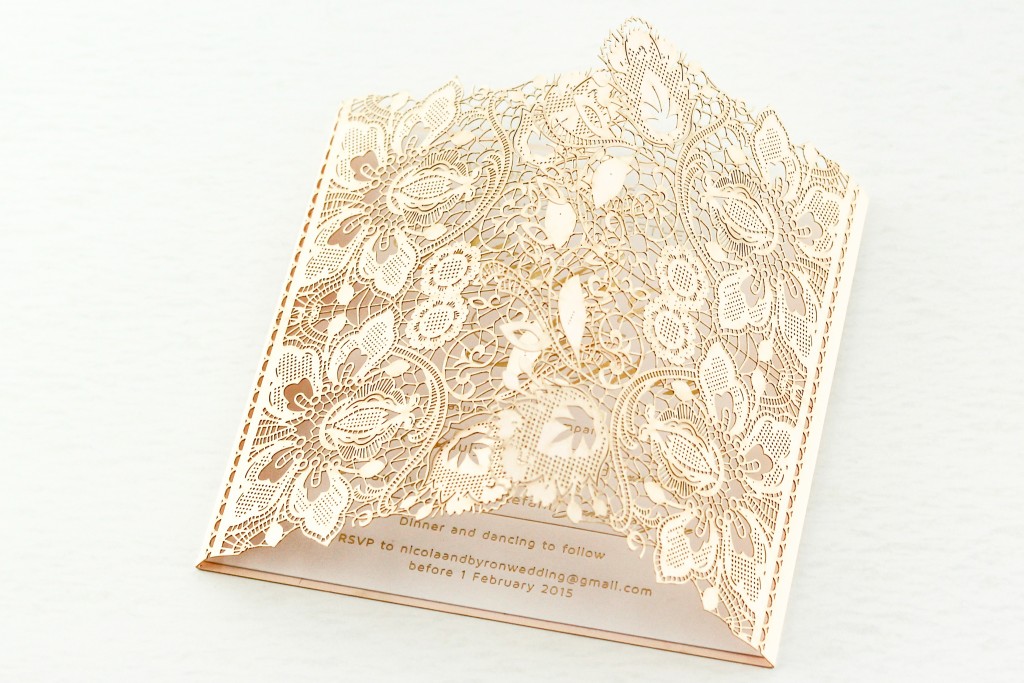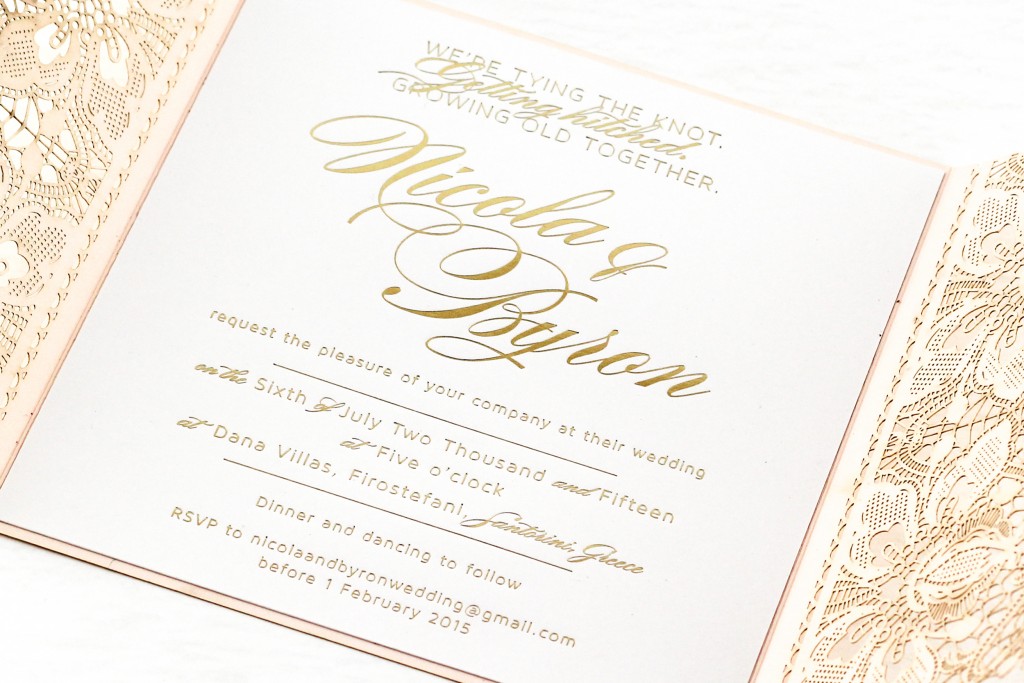 Feature image cover photo source: Pinterest