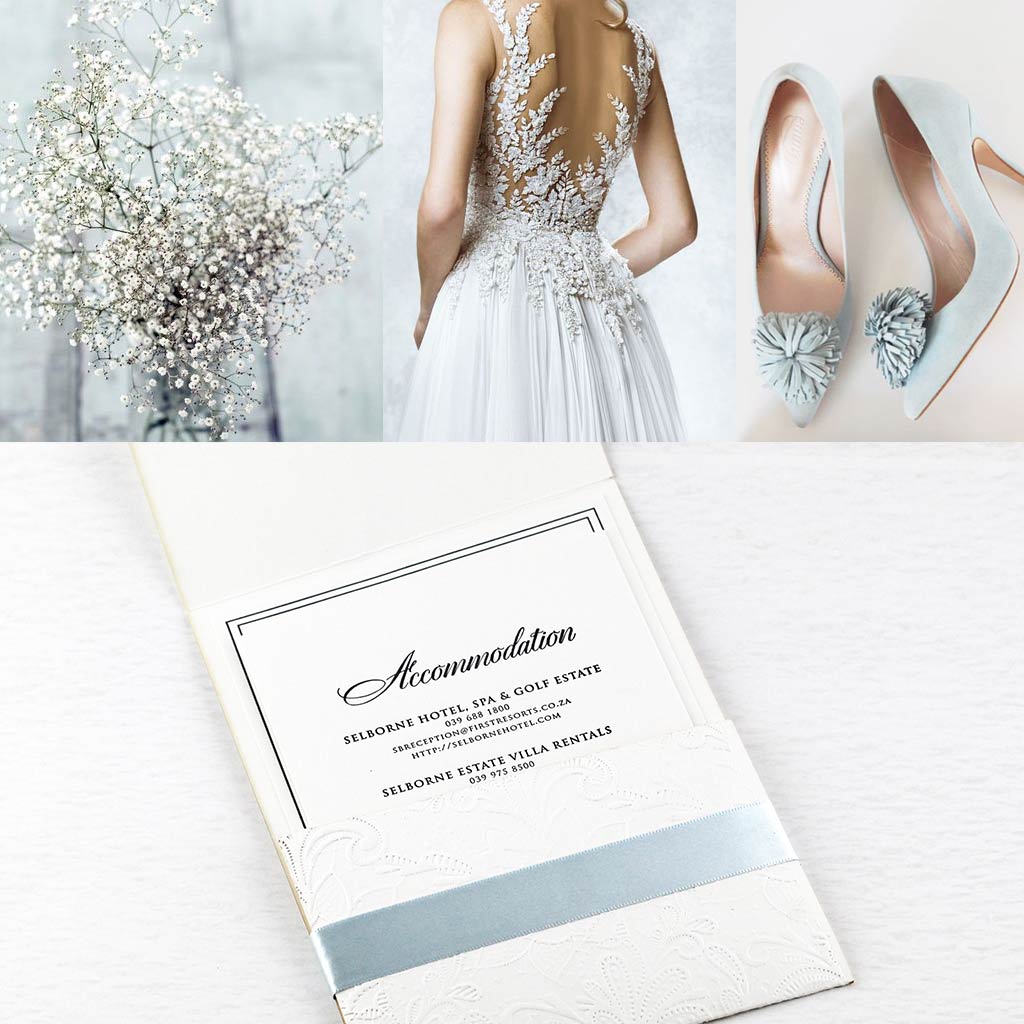 Moodboard 14: Delicate Details
Today, looking at our 14th moodboard in the Moodboard series, we're paying close attention to the details. At Secret Diary, we pride ourselves on this very principle; we feel that in order to create a masterpiece, attention to detail is an absolute must! We carry this standard through from the design process, to printing and production, and through to quality assurance. Each invitation that we are honoured to create, we treat as a piece of art – beautiful and unique in it's own way.
We created this beautiful, embossed pocket invitation for Emma & Cameron's special day, that just overflows with delicate details! The A5, off-white pocket is embossed with a stunning lace-inspired pattern on the bottom flap and a smooth, unprinted top flap. The main invitation is letter pressed in two colours: The couple's names in a duck-egg blue, and the 4 additional cards in charcoal.  This invitation pocket is finessed with a duck-egg blue ribbon and placed inside an envelope with a charcoal envelope liner… Simplistic elegance from start to finish!
We hope you love this invitation as much as our team does! Click on pictures to shop!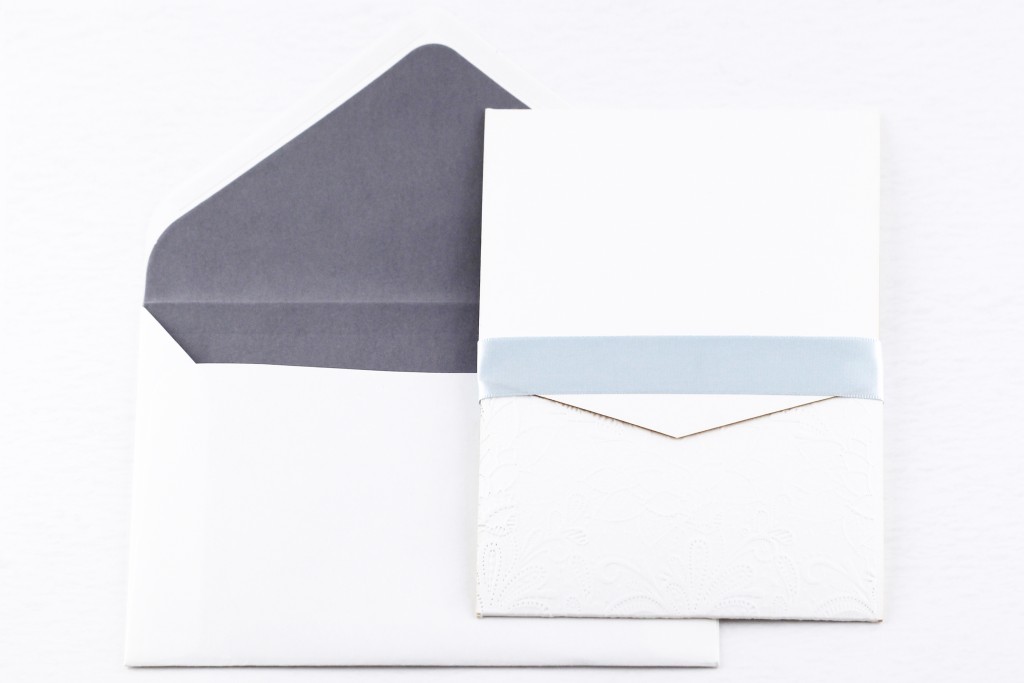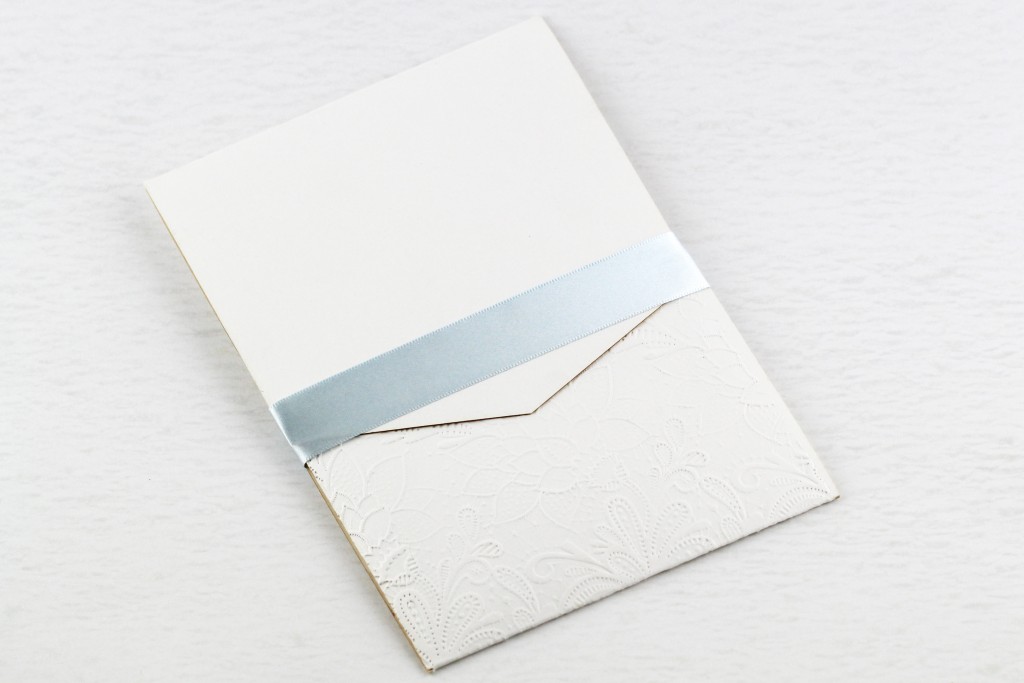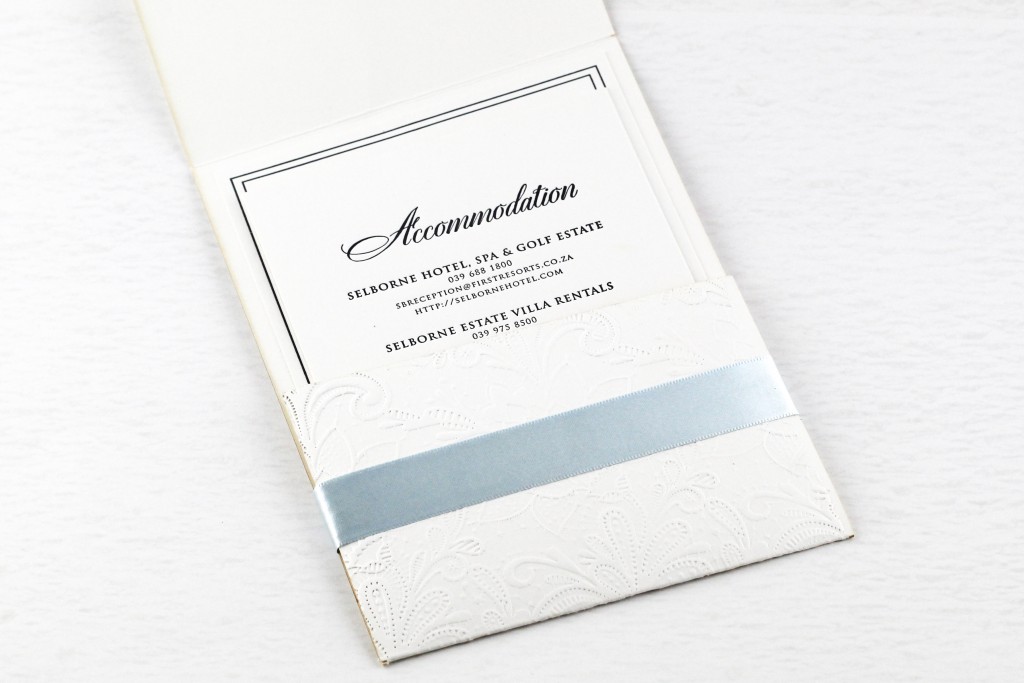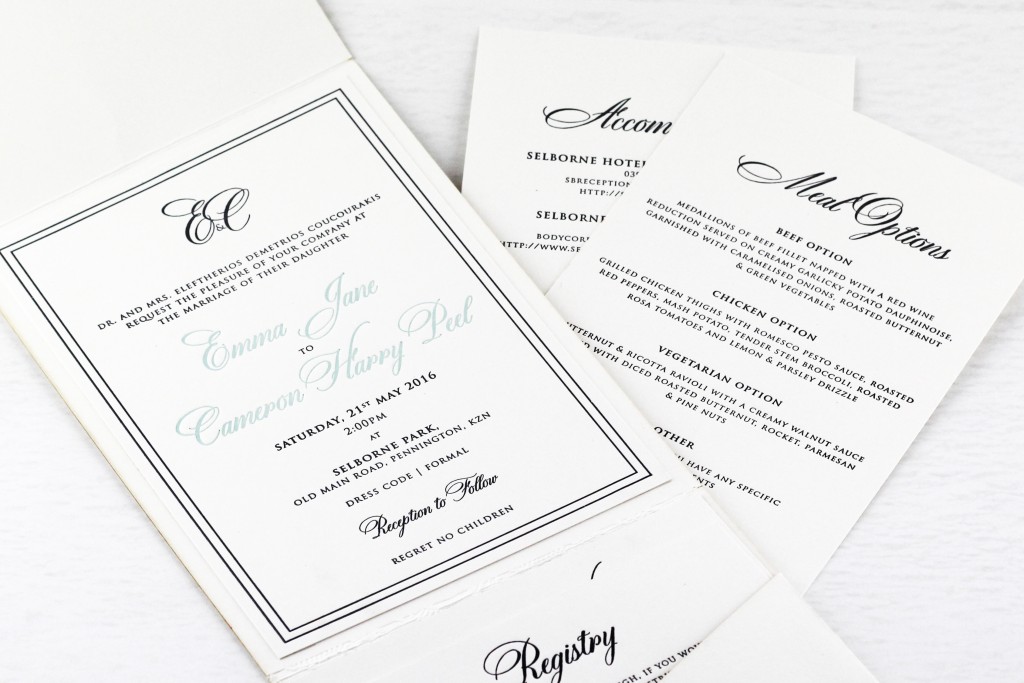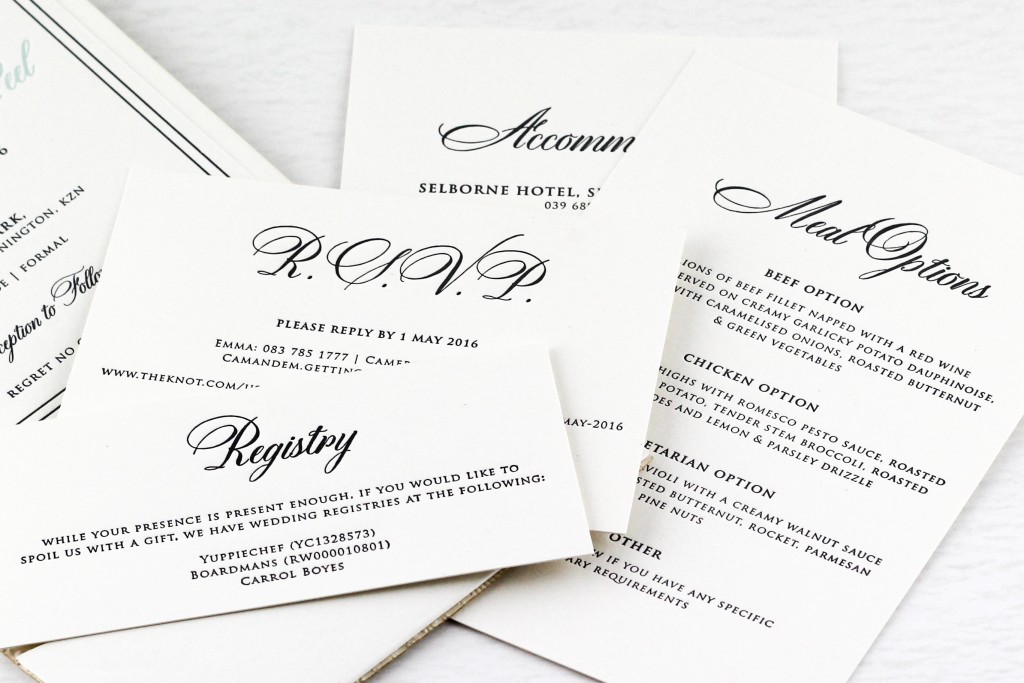 *Cover photo source: Pinterest