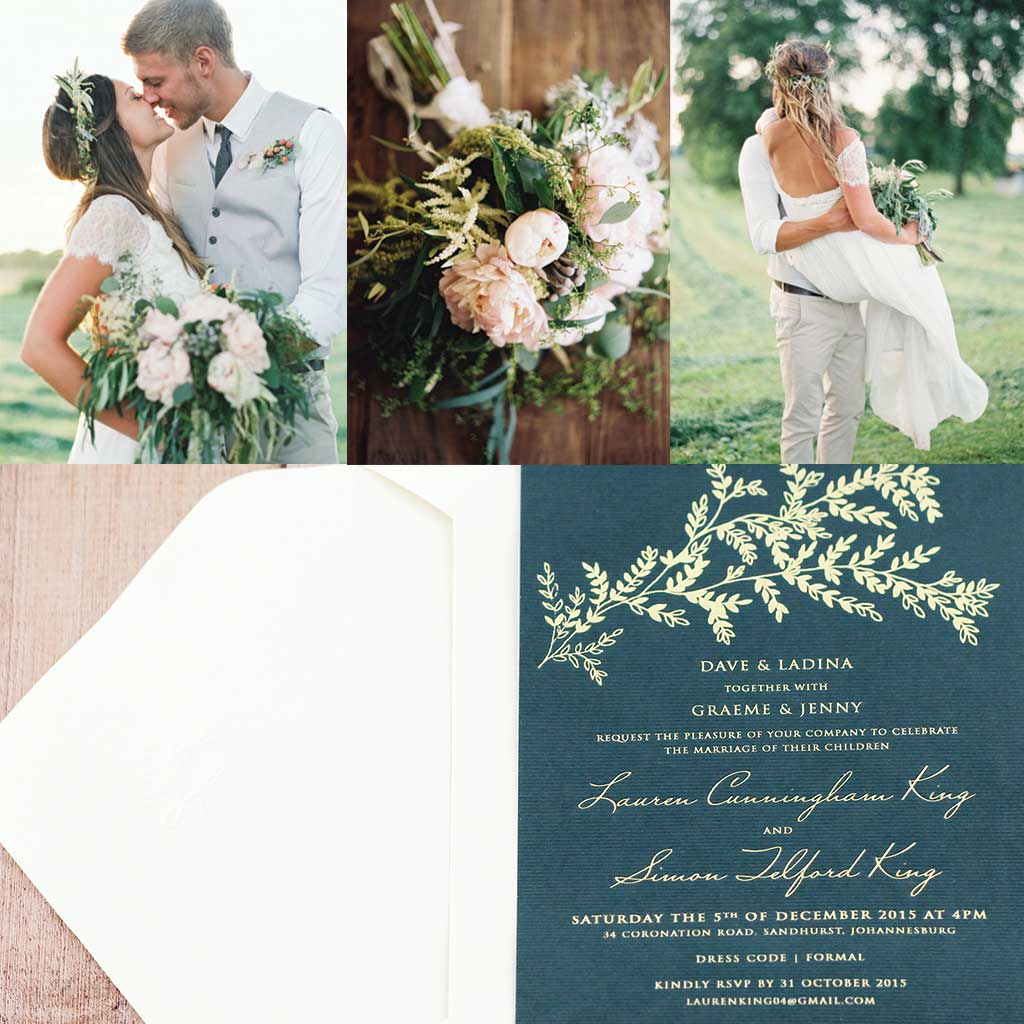 Moodboard 12: Gold & Green
With mood board 12 we are going Emerald Green and Gold! We want to showcase that white and cream is not the only way to go with wedding invitations…  In fact there are so many other paper options available, emerald green being only one of the beautiful options of our wide range of papers that we have available.  Colourful invitation card paper options are definitely the way to go for the more daring bride-to-be!
We created these beautiful invitations for Lauren & Simon that consisted of an A5 emerald green textured card with all text and design elements foiled in gold. This invitation is placed inside an A5 envelope that has the couples monogram and wedding date foiled on the back flap.  All-in-all, it's an absolutely beautiful invitation suite, but we would rather like the invite do the rest of the talking… We hope you love all the green and gold prettiness as much as we do!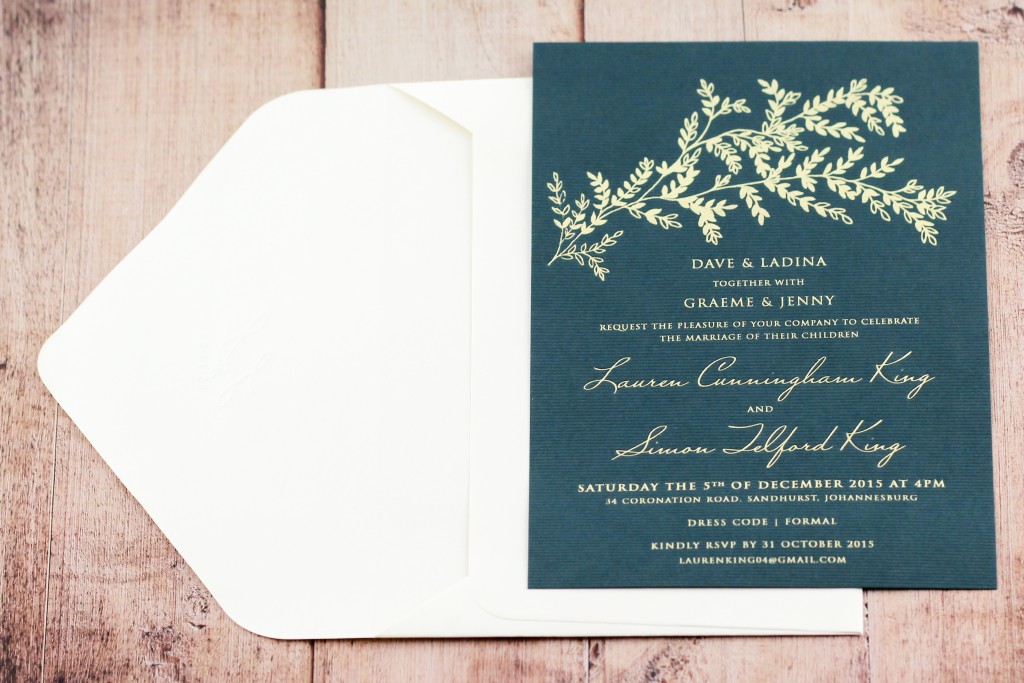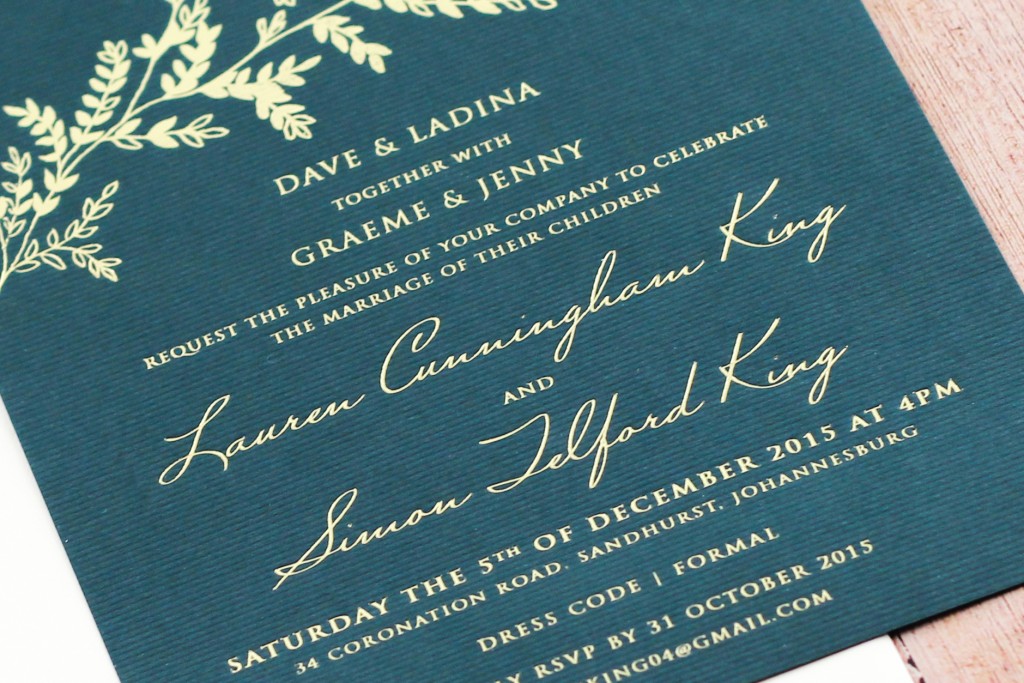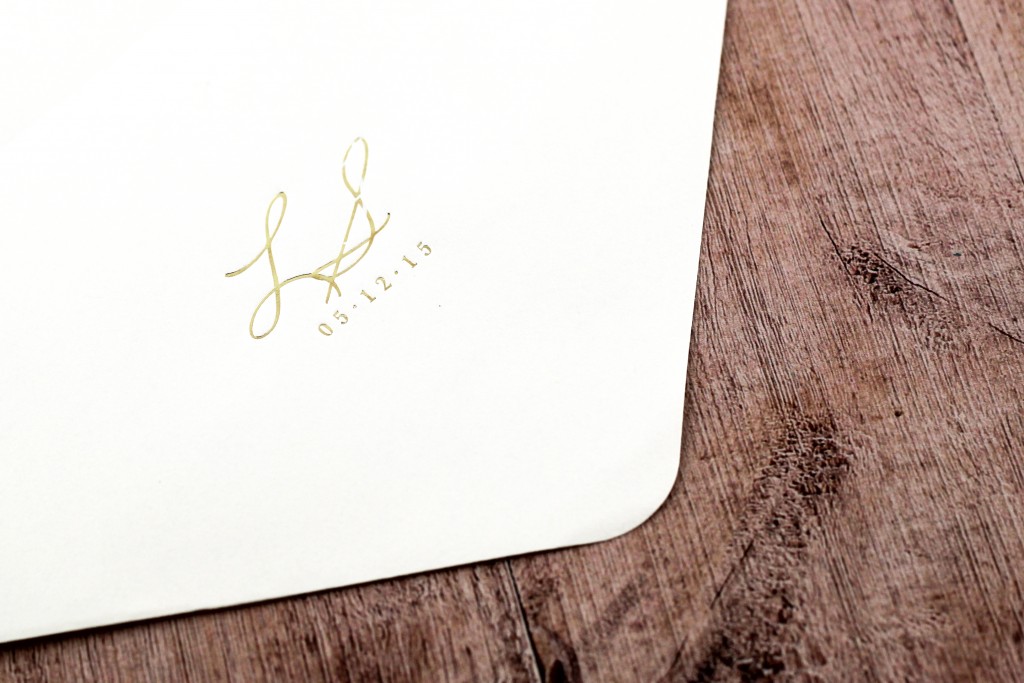 *Photos from Pinterest and Style me Pretty: The Vault