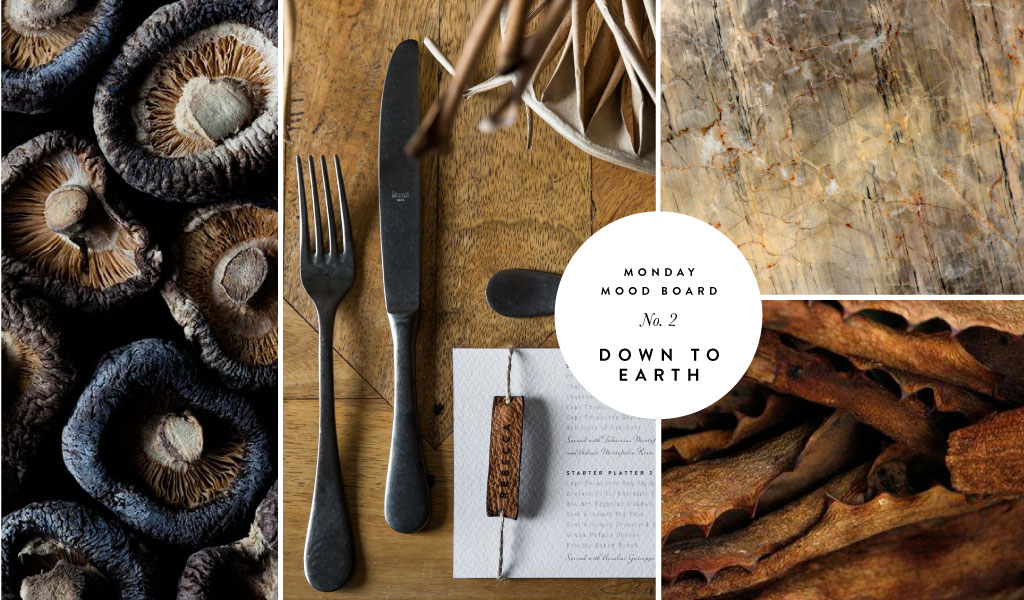 Mood Board Monday No. 2 – Down to Earth
It's the start of another week and we are in full swing with our mood board Monday series. It's almost summer time and warmer weather is slowly approaching. While we are still enjoying winter comforts, we thought it would be fitting to showcase the next mood board, titled: Down to Earth.
The stationery feature is a texture-inspired menu that we created for a styled shoot at the end of last year. It showcases a rich textured card on thick white cardstock and it is finished off with a printed leather piece that is wrapped around the card with twine.
The shoot titled "Artisan Paired" was the creative concept of Bona-Fide Creative Consultants and came together with the help of Andrea van der Spuy Photography, MYŪZU and Secret Diary.
Marble | Mushrooms | Leather | Soil | Linen | Menu | Leaf | Thorns | Pattern