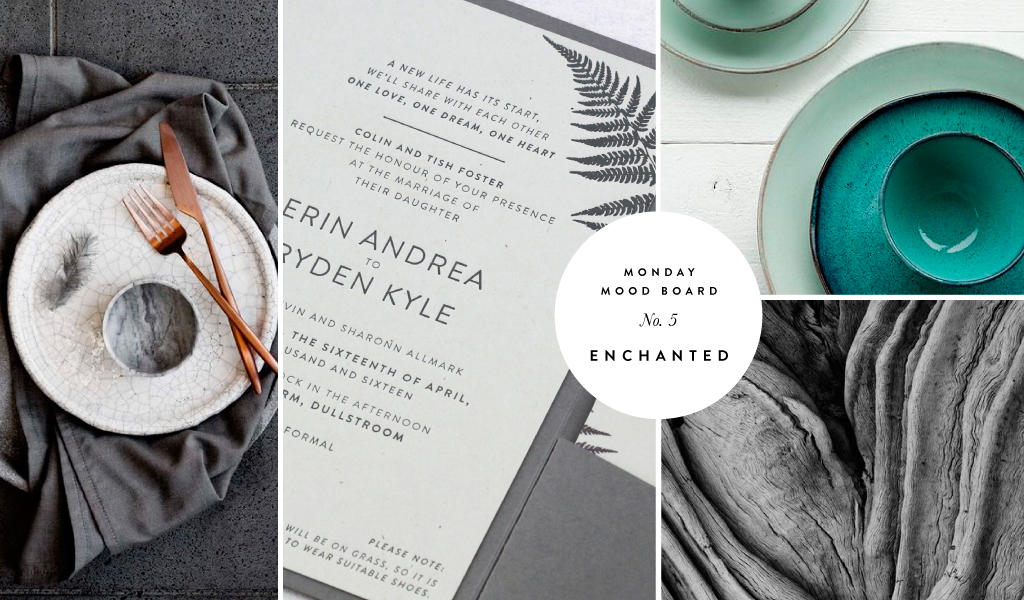 Monday Mood Board No. 5 – Enchanted
With mood board five, I was inspired by the stunning contrast between dramatic charcoal and green and just a hint of copper. I feel that the copper lifts the overall look-and-feel of the mood board and adds a hint of glamour. The green adds just a touch of drama while the grey is simply always a favourite!
The inspiration for this mood board was a modern simplistic grey invitation, designed for a lovely couple that tied the knot earlier this year. Their invitation consisted of a charcoal grey pocket and light grey inner cards. Their main invite card text was letterpressed in 1 colour and included a fern element on both the top and bottom corner.
You can look at the invite which inspired this mood board here.