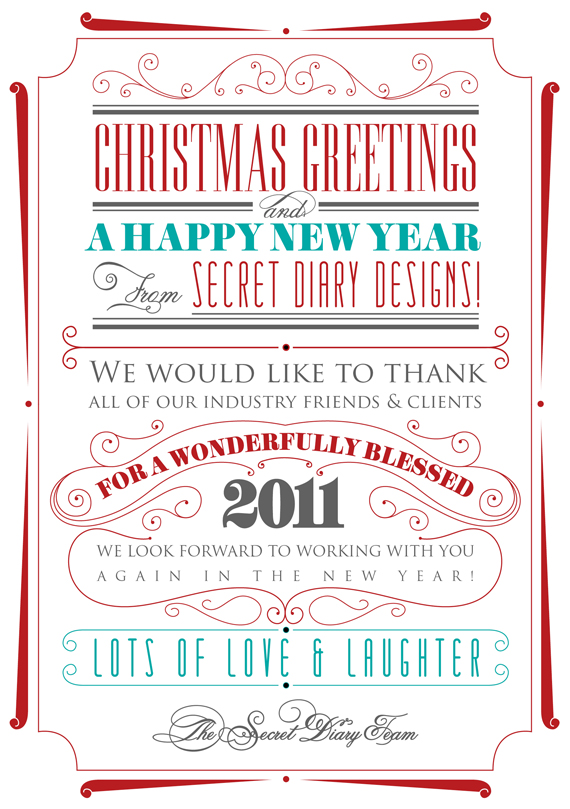 Merry Christmas from Secret Diary Designs!!!
We would like to take this moment to heartily thank each and every one of our amazing clients that made this year as special as it was. I wish I could thank each and every one of you by name. As well as I would like to pay a huge THANK YOU to the tremendously amazing bunch of industry friends we have the pleasure of working with on a regular basis! You constantly continue to inspire us to be better at what we do!
Last but definately not least, I need to take this moment to also thank each and every one of my Secret Diary team members for the AMAZING work they have done this year! Without each and every one of you this business would not be possible! You each bring something so special to our team and I would just like all of you to know how dearly Craig and I treasure you ladies! Candice, Stacey, Sasha, Chane, Julie, Naomi, Deidre, Ronelle, Zandile, Holly, Elske and Mpho!! You ladies take the catch phrase "dream team" to a whole new level!
Have a very Merry Christmas and an awe inspiring New Year!
Love from Carla and the Secret Diary team!
xxxx