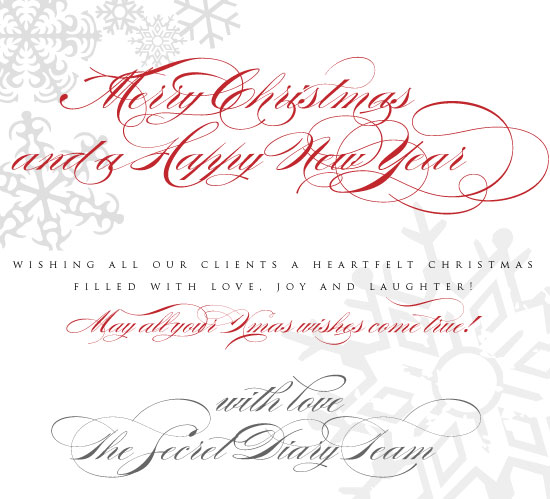 Merry Christmas and Happy new year to all our clients!
To all our loyal clients, we would like to wish you a heartfelt Christmas and festive season and hope to see you all in the newyear!
2010 has been a great year for Secret Diary with highlights such as being on Pasella, being featured in the My Wedding Day Magazine, The Little Pink Book and on quite a few industry related blogs.
All in all we are proud of this past year and very excited for the year to come as BIG things are on their way! So watch this space!!
I would also like to take this opportunity to thank my AMAZING (and when I say amazing I mean amazing) staff….All four of you are the best !
We look forward to seeing all of clients in the new year bright eyed and bushy tailed!
Much love
Carla and the Secret Diary team
x