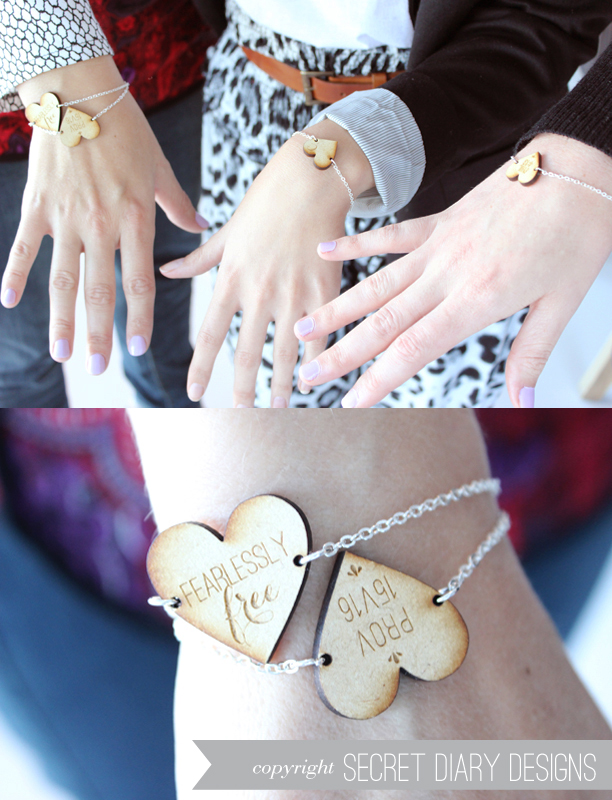 Love sets you free jewellery range by Secret Diary Designs
These heart bracelets can be purchased "raw" of  can be custom engraved with an inscription of your choice. * They are also available in necklaces, brooches and earrings.These personalized jewelry designs were inspired by some of the stamped jewelry available from Simple and Stamped.
Price range for bracelets:
* Raw wood (uncustomised): R35.00 each ex vat
* Engraved with a custom message / note / name: R48.00 each ex vat
PLEASE NOTE | A Minimum quantity of 5 applies. Orders over 50 units will be given extra special bulk pricing.