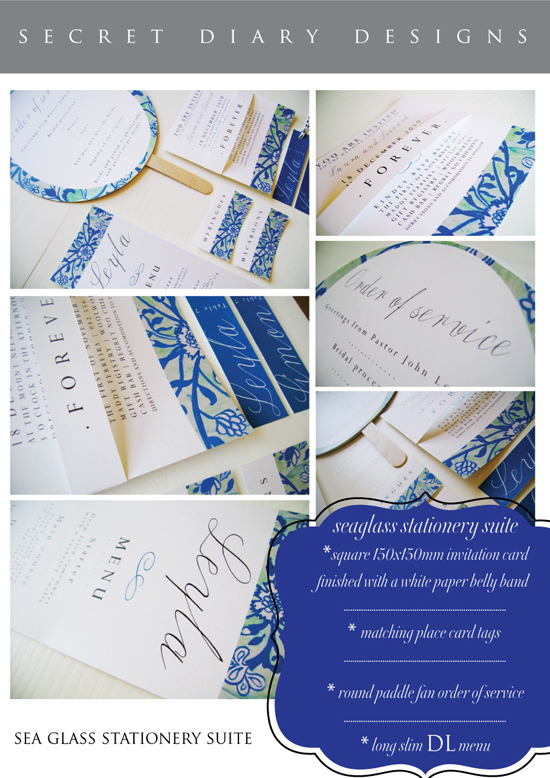 Latest wedding stationery suite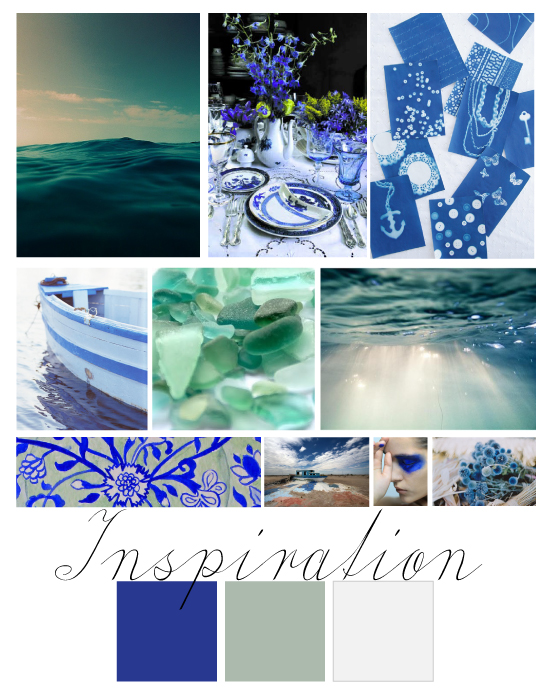 We recently created this beautiful sea inspired wedding stationery suite for a bride and groom getting married on the West Coast.
They wanted a pattern that was totally signature to them and that is just what we gave them! The blue and white pattern was hand painted by our team of extraordinary designers and we are oh so blown away by the outcome!
The suite comprised of an invitation with a matching custom made square envelope, a round paddle fan order of service for the guests to stay cool on those sultry summer SA days, a long slim DL menu which also doubled up as the guest place setting which was neatly placed on each guests plates. Their seating chart cards were hung from a  tree outside the venue and each guest name was neatly printed in calligraphy text onto little blue cards which were suspended our of the tree by long ribbons.
Our mood board for this delightful wedding stationery suite comprised of sea glass colours, pictures of the ocean, coastal life and marine  imagery as well as a hint of a flourish pattern here and there. Perfect for a sea side wedding!
This was the lovely outcome which we are most chuffed with!
Should you be interested in having us paint / draw or create something OH SO TOTALLY unique for you, please don't hesitate to contact our studio for more information.
Please note that we provide all our Secret Diary brides with a mood board (as seen above) to help put together a look and feel for their wedding.
Love
The SD team
xxxx