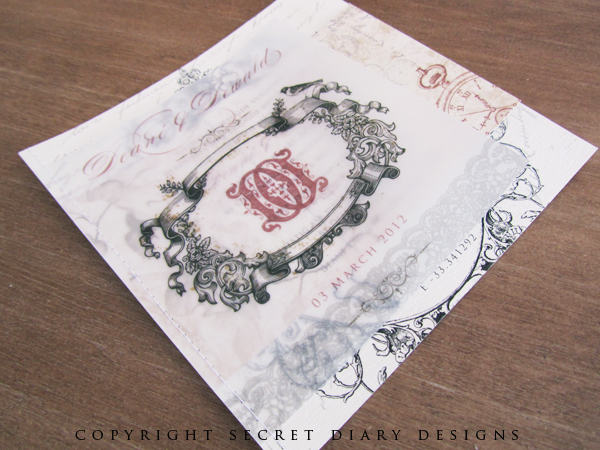 Some of our latest wedding invitation designs!
This gorgeous vintage layered stitched invitation was created for the lovely Deane and Dewald and was a real treat for us to design! These stitched layered invitation generally range from about R35.00 upwards depending on the number of pages you require and the quantity and come in a variety of sizes. Always remember that each and every design that we create is 100% custom to that specific client.Matching customised envelopes are optional with all our stationery.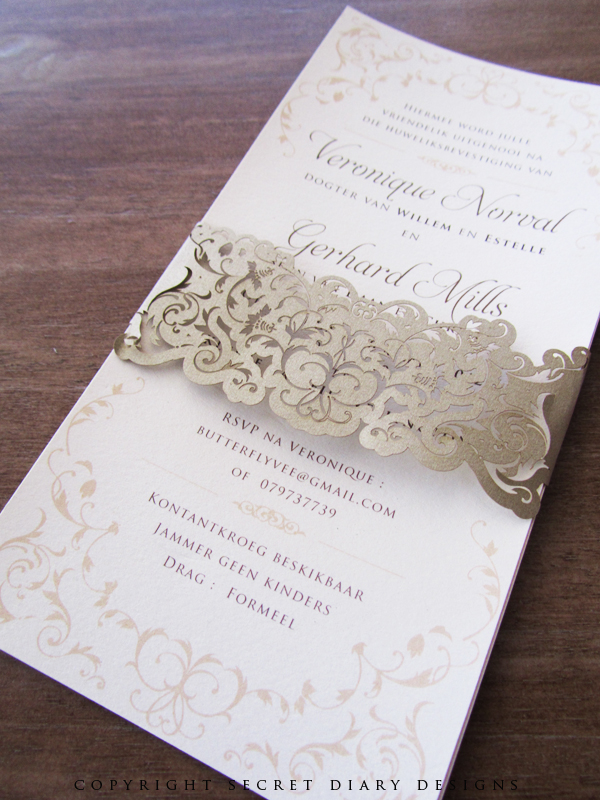 Pure laser cut perfection, this invitation captured the heart and essence of local photographer Veronique Norval who will be getting married later this year. Veronique opted for 2 rectangular cards layered on top of one another finished with a gold shimmer laser cut belly band. Her beautiful nude colour palette was a pleasure to work with and this was the incredible result! Keep your eyes peeled for her reception stationery which we will be starting on shortly.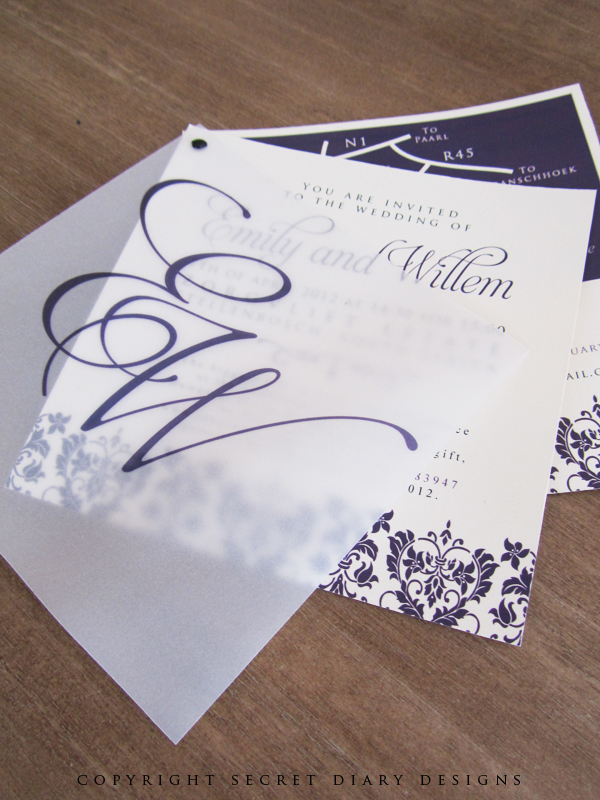 Perfectly purple, these square layered invitations were created for clients of the "oh so fabulous" Jaco from Just Jack Wedding coordination. Again we can bring any design style into any invitation format to suit the look and feel of your wedding!
Because we have been so unbelievably busy this past holiday season, we seem to have been neglecting our fans in terms of posting regular eye candy of our work!
We thought we would catch up and show you a few of our latest and greatest wedding invitation designs we have done in the last 2 or so months!
We would love to hear from you, so let us know what you think?! Email us at info@secretdiary.co.za
Love
The Secret Diary Team