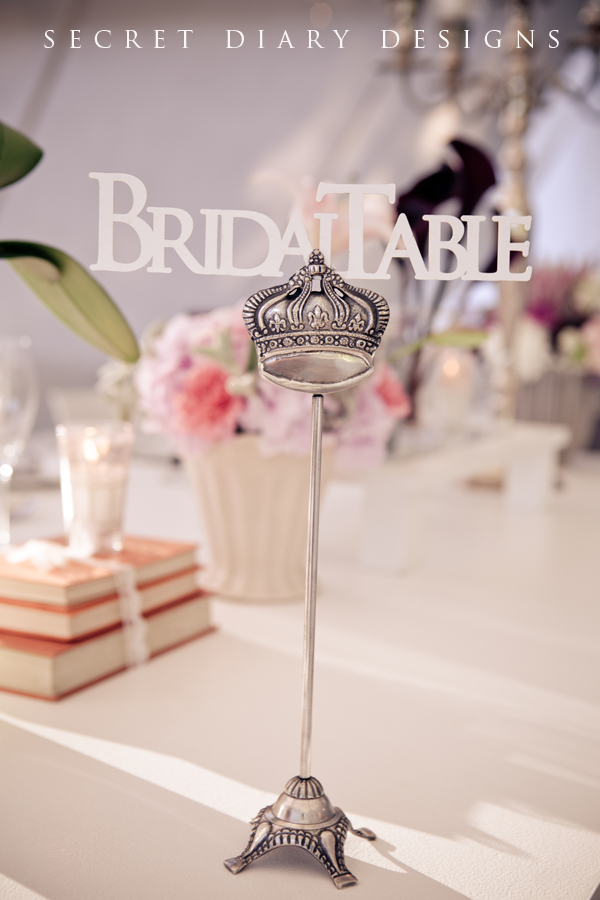 Laser cut words wednesday special!
SPECIAL!!!
Every Wednesday we will be running a special on all our lasecut words!
Our sought after hardboard lasercut words will be available for R40.00 each for a 30cm size if you place an order for 20 words or more. They are available in both black or white hardboard and have the option of having "feet" stands made for them at an additional fee. These stands come in very handy in standing the words up on your wedding reception tables if they are acting as table numbers.
You also have the option of hiring our vintage pewer crown holders (as seen above) at R45.00 ea for the large size and R35.00 ea for the smaller size. We also have a very wide variety of crystal card holders which hold the laser cut words up nicely.
For more info mail us on info@secretdiary.co.za