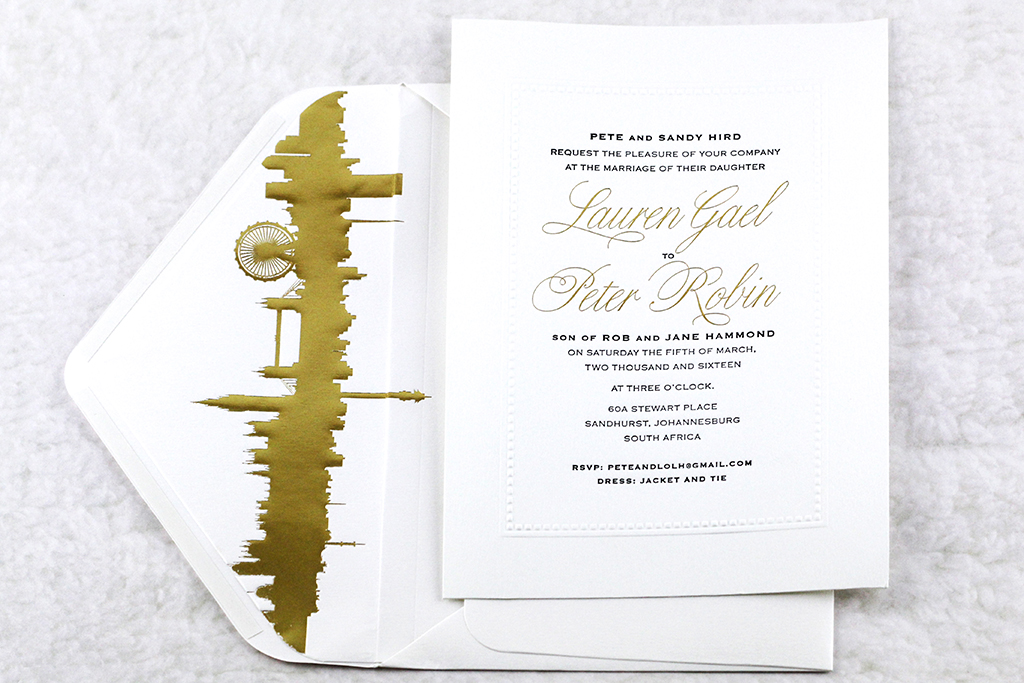 Johannesburg to London with love
Travel inspired invitations have sold like hot cakes since the day we opened our doors here at Secret Diary. And it is unsurprising, since in this day and age international travel is so accessible. You could be on a quick beach vacation in Mauritius or working a job abroad in Europe and 'BAM!' you meet someone amazing and your whole life changes. Travelling becomes such an interesting and important part of your story together that you want to include it as part of your wedding. A lovely way to do this is to bring it into the invitations.
We usually get quite a lot of requests for boarding passes or passports, these are awesome but they do have a certain quirkiness to them which may not be everyones cup of tea. This is true of Lauren and Peter who came to us wanting a very luxurious and simple invitation which included an element of the travel theme.
And this is the result: Beautiful letter pressed invitations on thick, cotton-rich textured card, gold foiled names and a blind embossed border. With one beautifully simple travel element: The envelope.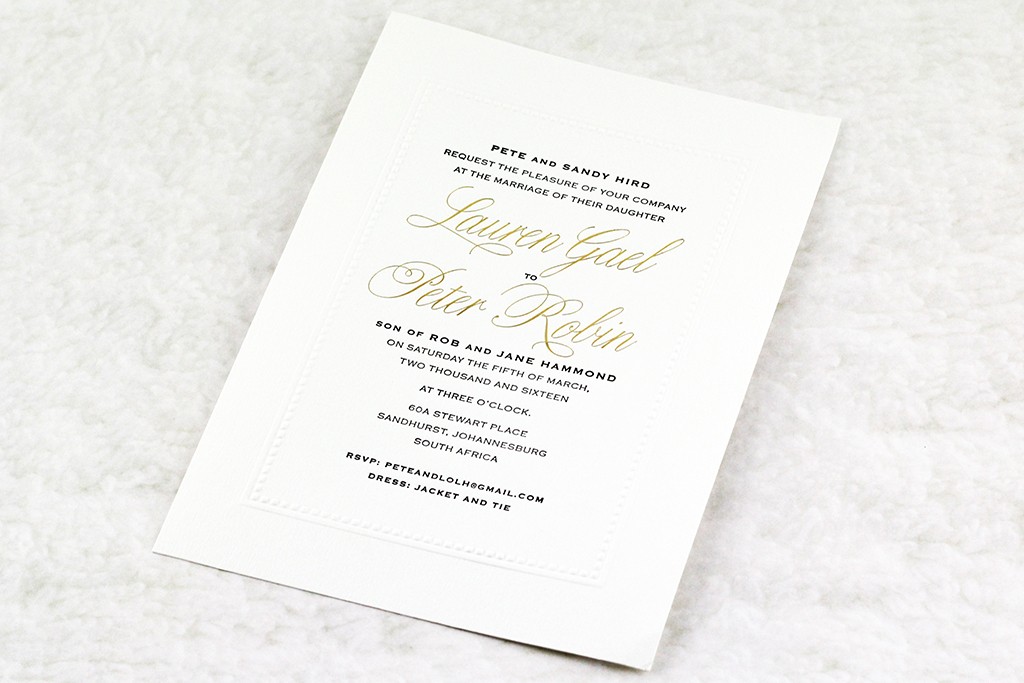 The envelope liner is gold stamp foiled with a silhouette cityscape of London reflecting a Johannesburg skyline. It is so simple but brings in the travel element perfectly, without compromising the simplicity of the invitation.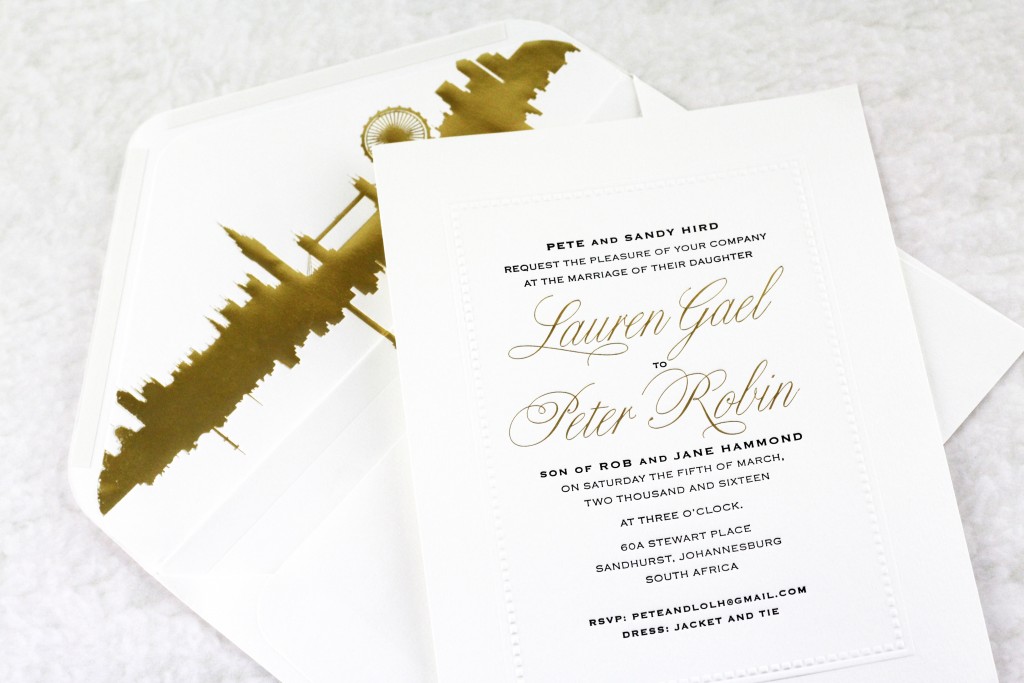 So if you have an interesting flavour unique to your love story, be it travel or something else, but your style is not quirky, then let us bring it in regardless. A wedding is after all a joining of two separate journeys and so why not bring in elements that celebrate the steps that got you to this adventure.