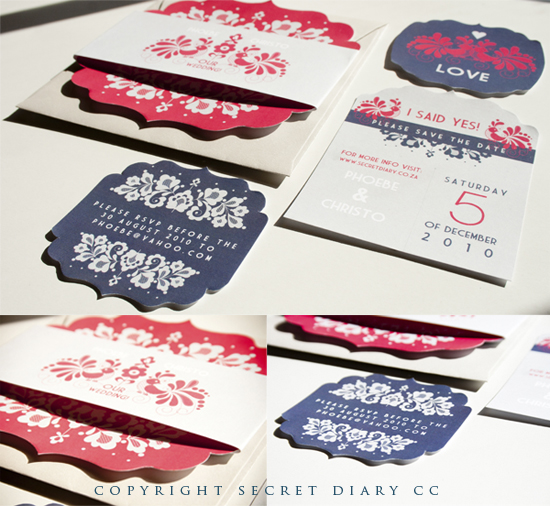 Just a few snippets of what weve been up to the last few weeks!
Colour is looking bright for this upcoming season! We have been rather lucky with so many of our brides to be requesting bright summer colours for their wedding stationery and what better way to make a stylish stationery statement than to go bold for summer.
Being a avid lover of all things bright this was right up my alley!
For more info on any of our desings please contact our studio on (021) 981 9682 or info@secretdiary.co.za