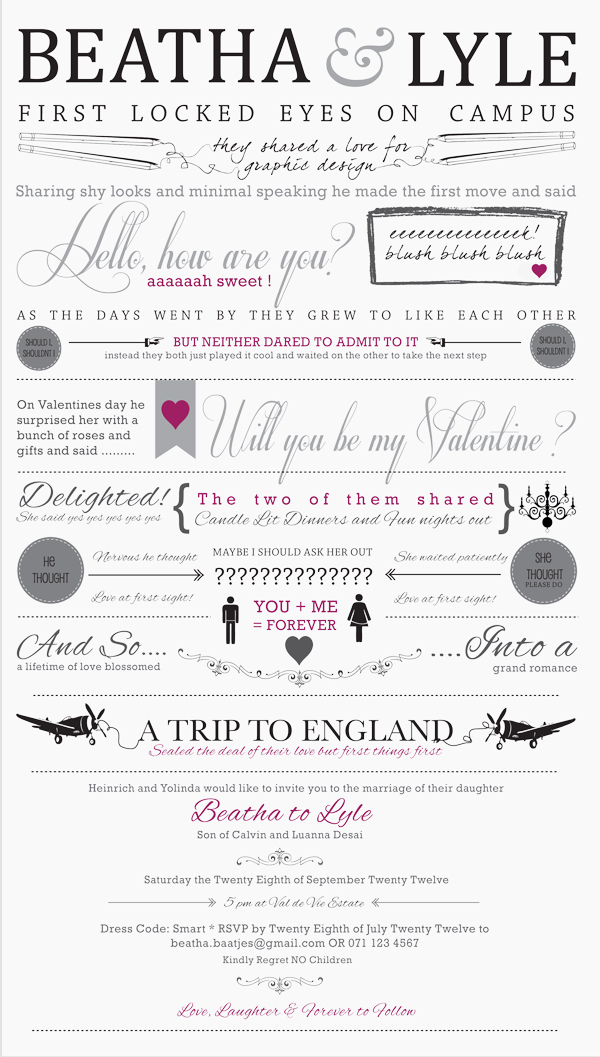 We had the pleasure of having the lovely Beatha Baatjes intern at our studio for the past 3 weeks and boy did they go SO fast! Beatha learnt a great deal about wedding stationery at our studio and we hope to see her again soon! This is definately the beggining of a great internship program at our studio, as we will be taking in more interns in the future as the studio grows.
Beatha had this to say about her time at Secret Diary Designs:
Hello all

My name is Beatha Baatjes, a recently qualified graphic designer and intern at the wonderful Secret Diary studio.  I am extremely interested in working with beautiful typography and creative layout, and my time is spent doing just that as well as working along side the production team making amazing wedding stationery, amongst other things. As a newly qualified designer, Secret Diary Designs has offered me much needed insight into the world of wedding stationery design – which has now sparked an even bigger love and appreciation for this picturesque design style. All the girls have been more than helpful and in turn have allowed my creative spirit to absolutely let loose. I have designed a lovely story invite, inspired by the story invites found on the pin boards around the studio, which is loosely based on my personal experience with my loved one.

Hope you like it !
Love Beatha