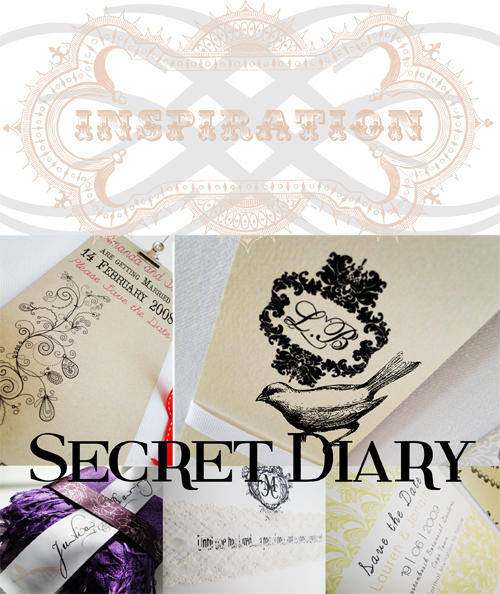 Inspirational wedding stationery and gift favour ideas
Here are 25 of our favorite ideas which we'd like to share with you, incorporate one or all of them into your wedding or event:
Have bespoke drinks coasters made up featuring your names, initials or an approporiate wedding related phrase, such as "eat, drink, marry"
Provide your guests with note cards and markers at their tables for them to write well wishes or funny messages. Then get your photographer to photograph them holding up their "creations".
Write a quote from the first movie you saw together on your table number signs or have the quote printed on your stationery.
Make your cocktails even cooler by adding custom made swizzle sticks either made out of perspex or adorned with little tags saying "drink me" or "I do".
Personalise your table settings with anecdotes about each guest inside their place card.
If your worried that guests might feel offended by getting seated at table number 14, then why not give your tables names instead of numbers. They could be cities youve lived in, places you've gone on dates, favourite meals shared together and so on.
Create a stamp with your initials or monogra on it and stamp everything from your stationery to your napkins.
Have your napkins custom printed with either your names / initials or have your guests names printed on the napkin so that it doubles up as both a napkin and place setting.
For a clever twist to table entertainment create your own crossword puzzles and quiz's about romantic related topics or you and your relationship history. See how well your friends and family really know you.
Have place mats made of photo collages of memorable moments youve shared in the past!
Have a  banner made with your names, the wedding date or a welcome message for your guests and attach it between trees, fence posts or along the side of your venue.
Show how sweet your love is with a candy buffet in your themed colour of choice. Provide brown paper bags for guets to fill before sealing with a selection of ribbons and tags.
Have printed tags made for all the different sweeties on display along with custom made perspex sweetie picks and tongs.
Plant pretty seedlings in terracotta pots and insert little custom made wooden sign sticks with the guests name engraved out of the wooden sign.
For unusual gift favours, give guests little fancy dress kits with moustaches, masquerade masks, eye patches and silly hats. Add a pack of cards or a mini dice game for added entertainment. Or you could get them a dji mavic pro which is a drone for an amazing price!
Number your tables using significant dates such as the year you were born, the date your parents got married, the date you met etc
If you and your partner have a special drink serve it at the wedding with a little tag attached explaining why you both love this drink, when and where it was drunk before.
Have your seating chart only consist of pictures and allow your guests to "hunt" for their seats. This will be a great ice breaker and will give them something to do while you are away having photographs taken.
Have printed paddle hand signs made saying "hooray" , "congratulations" or "yay" for guests to wave at the end of the ceremony.
Instead of favours have a single sparkler attached to a custom box of matches printed in your favourite colours. This will make for beautiful photographs!
For outdoor weddings or parties create little picnic boxes for each guest. Pack with your favourite snacks and decorate with ribbon and a thank you tag of your choice. Boxes can also be printed on.
Order pencils from us with your name, initials or special message printed or engraved onto it. Tie small bundles together with ribbon for personal and useful gifts.
Serve minature pots of ice cream in your chosen themed colour with an eco friendly wooden spoon engraved with your initials, custom artwork and or special message.
Have each guests name cut out of perspex or wood. (Variety of colours available) This adds to both the table decor and makes each of your guests feel extra special.
Announce near the end of the evening that the center piece, piece of decor or one of the flower arrangements are up for grabs and that if you have a sticker under your seat that you get to take the prize home with you. Guests always love a lucky draw or prize to be won!
Secret Diary offers all of the above ideas and suggestions! Please contact our studio for more information info@secretdiary.co.za | (021) 981 9682
LOve
The Secret Diary team
xxxx