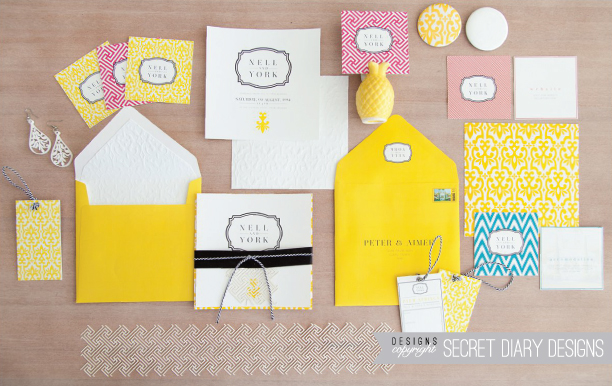 INSPIRATION SERIES – Palm Springs Yellow, Cyan & Magenta
Our second inspirational piece from the My Little Blog Inspirational Series, pops with vibrant colours and bold Palm Springs inspired patterns. This yellow, cyan, and magenta suite is not only lively but trendy in all current lifestyle industries. Make a statement with these lasercut, letter-pressed and blind embossed pieces.
Photo Credit: Your Little Blog | Günther Schubert.