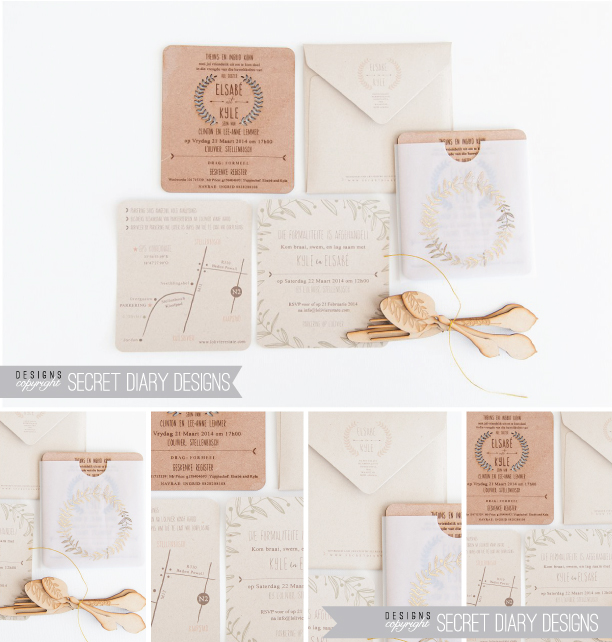 INSPIRATION SERIES – Organic Twist
This natural invite suite uses touches of wood, gold, and twine for a soft and earthy feel. There is a beautiful balance between the laser cut & engraved wood elements with the heat foiled & printed cards. A stunning unique twist on the organic trend.
Photo Credit: Your Little Blog | Günther Schubert.