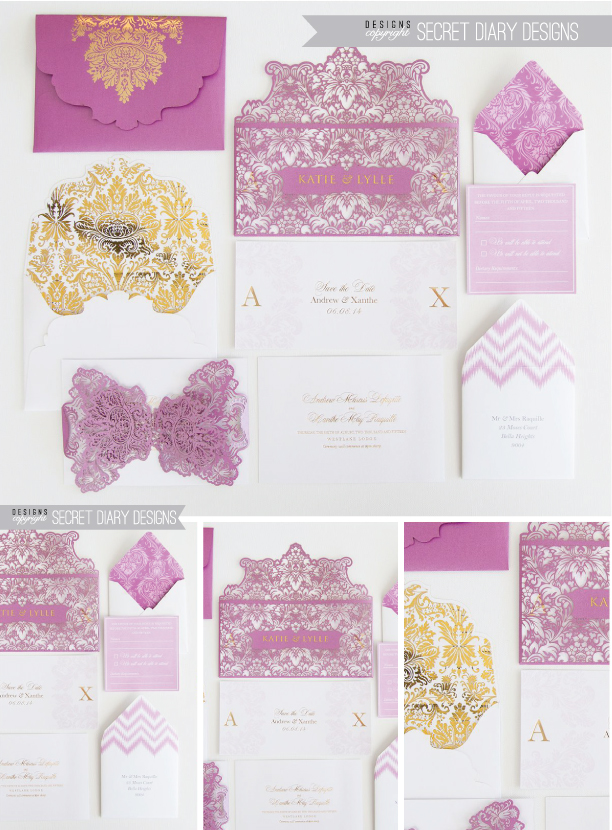 INSPIRATION SERIES – Gold & Glamorous
This suite from the Inspiration Series is for those who wish to make a bold and gold statement! Using almost all our studio techniques: letter-pressing, stamp foiling, digital printing, laser-cutting and embossing – this look takes it to the next level! Oh so glamorous!
Photo Credit: Your Little Blog | Günther Schubert.