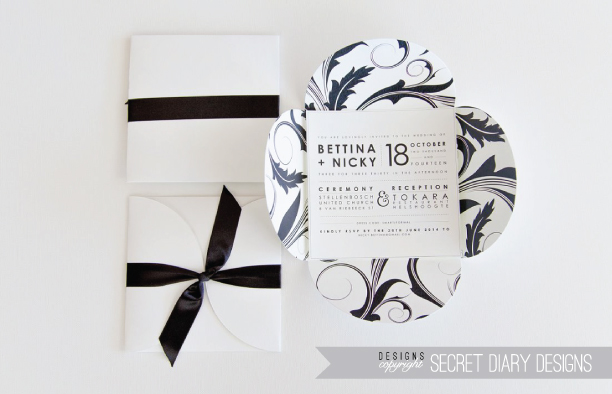 INSPIRATION SERIES – Black & White Simplicity
Our third stationery piece from the Inspiration Series (with Your Little Blog) takes on a beautiful simplistic approach. The unique envelope opens up to replicate the petals of a flower or a bowl encompassing the presentation of the invitation details.
Photo Credit: Your Little Blog | Günther Schubert.