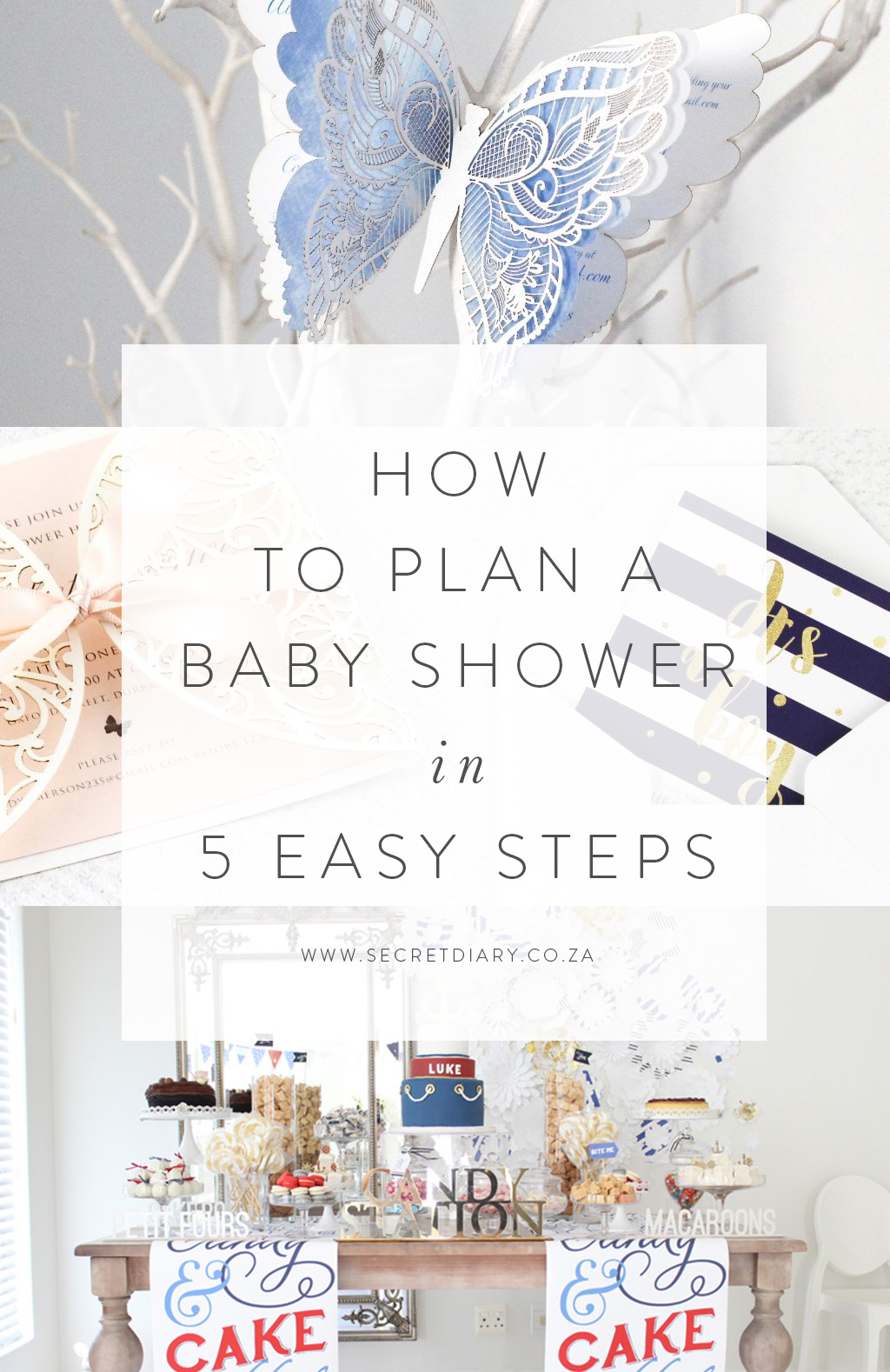 How to Plan a Baby Shower in 5 easy steps
Baby showers started out as an American tradition in which close female friends and family gathered to literally 'shower' the mom-to-be with gifts for bubba. It is to help put a dent in the oh so long list of 'essentials' that are needed for when a new member of the family arrives.
Nowadays it has become a popular event worldwide for expecting parents. Guys are also getting involved in the fun by throwing 'nappy parties' for the dad-to-be (however these usually include a braai and lots of beer!). More than the showering of gifts, it has become a celebration of impending parenthood, with experienced friends and family members sharing advice, lots of cake and silly games.
So who should throw the shower? Well anyone but the guest of honour, all she has to do is to wear her harmony pregnancy necklace and accept as many thoughtful gifts as possible! Usually a close family member or friend. So we've put together a simple 5-step guide to help the lucky planner in this task:
1. Choose a location, a date and a theme. First, you need to decide where the baby shower is to be held, whether in a cafe or restaurant, a picnic in the park or just at home. It is generally a good idea to check the date with the mama-to-be to make sure they are available (unless of course you are throwing a surprise shower, in which you should ask their partner or someone close to them).
When looking at themes, the internet has tons of inspiration for unique and special baby shower themes. However here are a few of our favourites to get you inspired:
Cat's Cradle – for the cat lover out there. Cute little jars of milk, balls of yarn and baby cradles! The rest of the photos can be found here.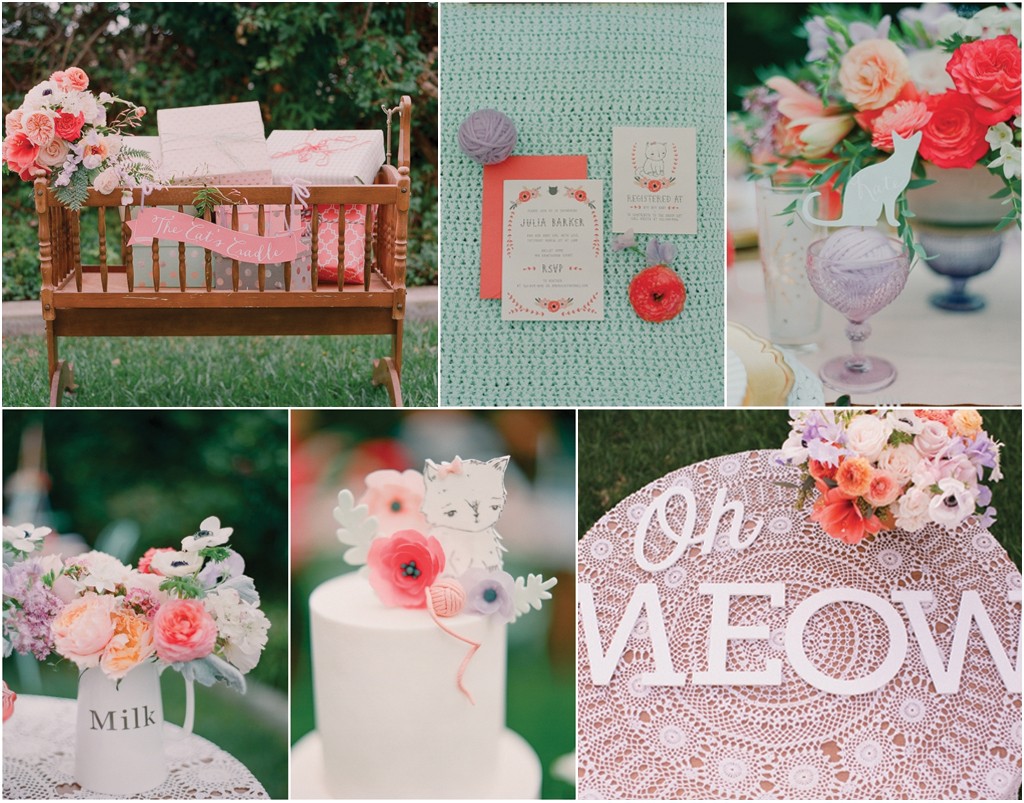 Go, baby go! – a fun theme for a baby boy, with cars, trains and planes. A lovely shower in this theme can be found below and the rest of the pictures here.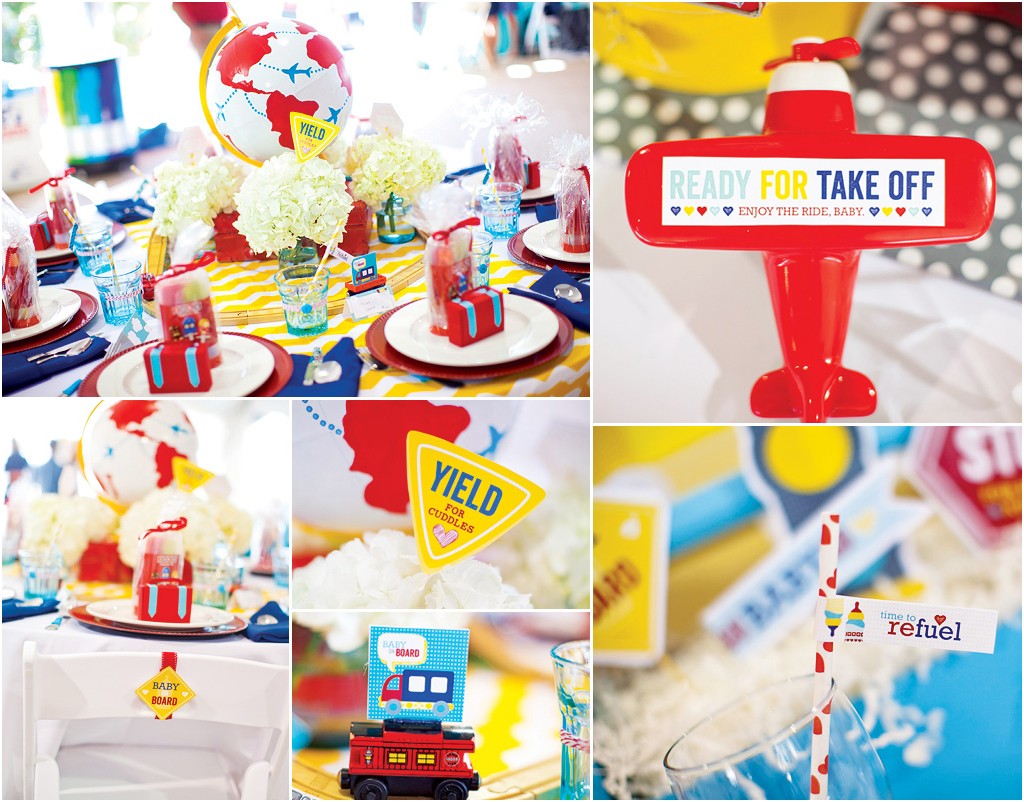 Laduree Paris – A more classy theme, with a Parisian twist for the elegant mom-to-be. This stunning baby shower can be found here for loads of inspiration.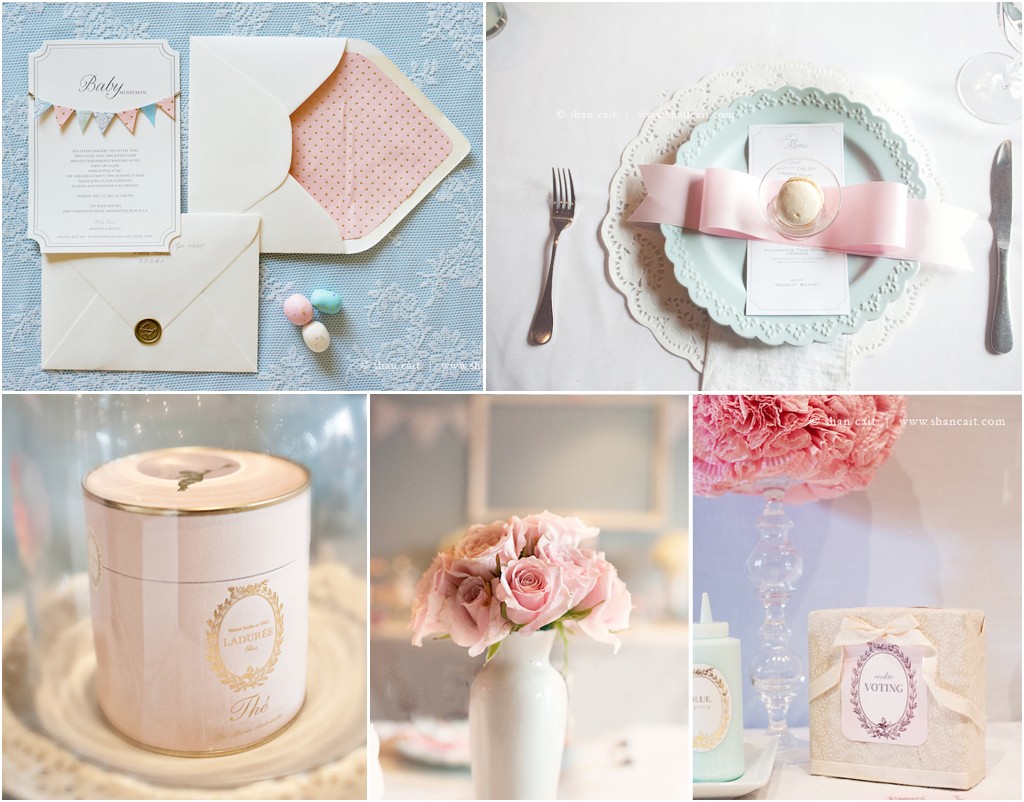 Welcome to the world – A travel inspired baby shower with vintage suitcases, luggage tags and globes to celebrate the precious cargo that is on his/her way! Full post found here.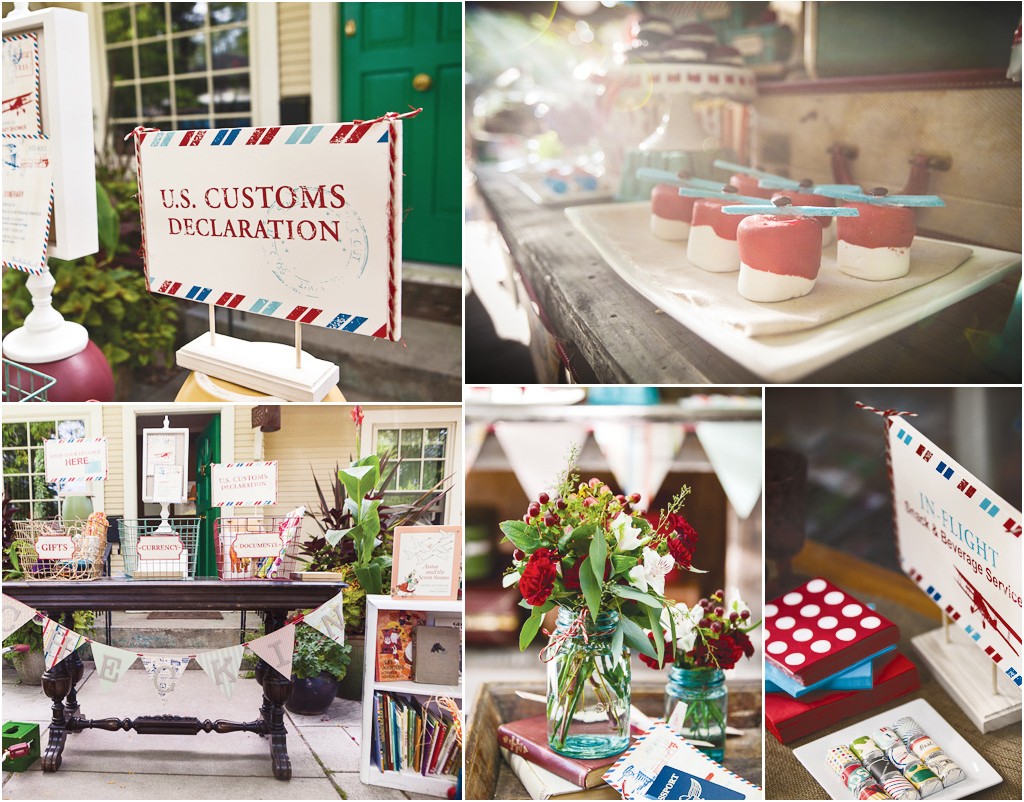 She's going to Pop – Andy Warhol Pop Art shower for the bold, bright, fun mom. Some great ideas can be found here.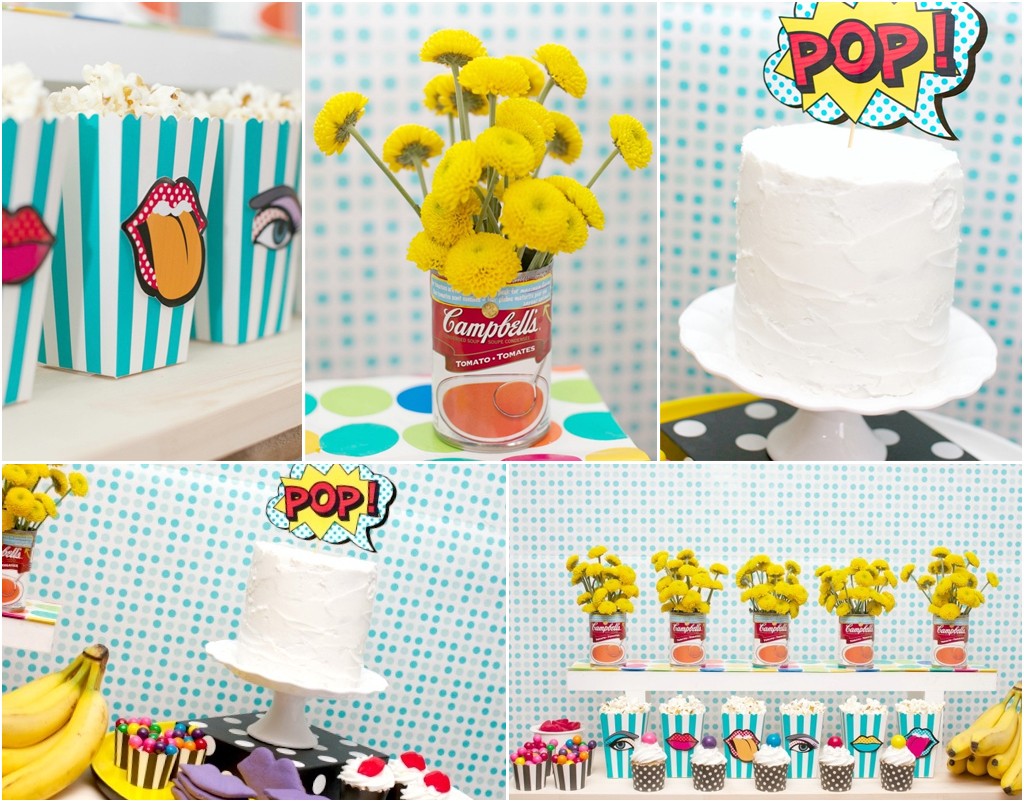 2. Invitations, invitations, invitations. It's time to invite the guests. It is always a good idea to check with the mom-to-be who she wants to invite to her baby shower, just in case someone who she really wants to be there gets missed off the list. You can start thinking about the wording, you need to include:
– Who
– What
– Where (if it is at someone's house then include the address too)
– When (date and time)
– RSVP date and contact person
– Ask your mom-to-be if she has registered for a gift registry and include these details in the invitation.
The best way to invite guests is with good ole' fashioned printed invitations. Make sure to pick an invitation in your chosen theme to set the tone for the event. Printed invitations should be sent out 3 weeks in advance to the shower, to give guests plenty of notice. If there are time or budget restrictions for the event then an e-vite will also suffice. We have a selection of baby shower invitations on our online store or if you have a specific theme or invitation in mind then we would love to custom design something for you. Here are few of our favourites that we have done previously:

3. Choose the food and drinks. Finger foods are always popular and do not need much on-the-spot preparation. Cold tartlets, pizza slices and mini pies are winners; fill up space with fruit platters, chips and little bowls of popcorn. A centrepiece for the food should be the cake table, which can be styled with cupcakes and other sweet treats. Don't forget to style the food with flags, cupcake toppers, glass toppers, custom swizzle sticks, banners and tags and bring in elements of the theme. This is a cost effective and fun way to bring some decor themed elements to the party.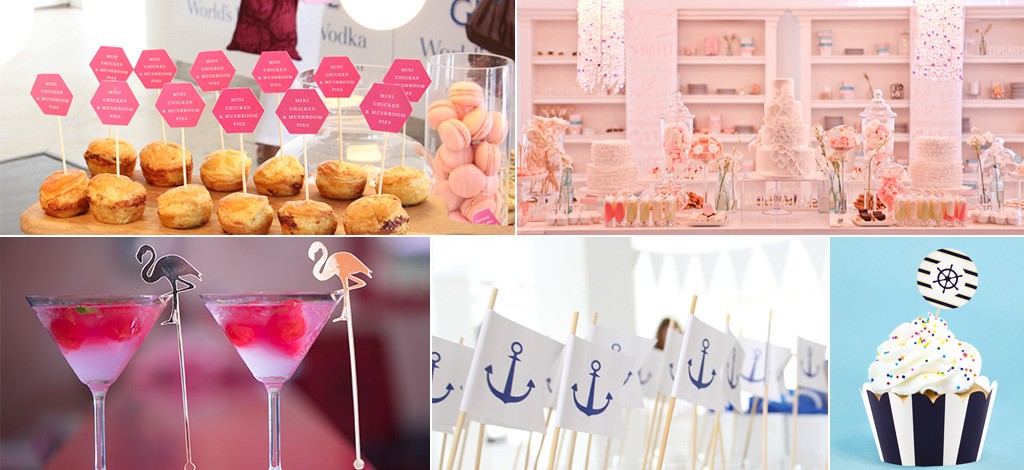 4. Let's play a game. What would a baby shower be without some silly fun and games? Of course, they are not everyone's cup of tea but they do break the ice. Plan ahead and choose a few games and activities to break the ice and keep guests entertained. We have tried to find a few fun game and activity ideas from around the internet and found these and these for your inspiration.
5. Last details. Check you have enough crockery, glassware and chairs. Hire some if need be or ask around to borrow from friends. Start thinking about floral arrangements, hiring decor items and music playlists. Leave the paper decor and gift favours up to us. We can design custom banners, bunting, gift boxes and bags, signage, tags and much more. Enquire with us and let us know your requirements and we would try our best to fit them! We have a few ready to order pieces on our website but the best way would be to go custom for the stationery so we can best fit your theme.
Quick tip: Don't forget to thank guests for coming. A digital thank you card is a perfect way to do so which we can design in your theme.
Planning a baby shower shouldn't leave you feeling stressed-out and flustered. We hope these simple steps help you wrap up the details so that you can focus on sharing the special day with your guest of honour!
Still need to sort out your stationery? Get in touch here!