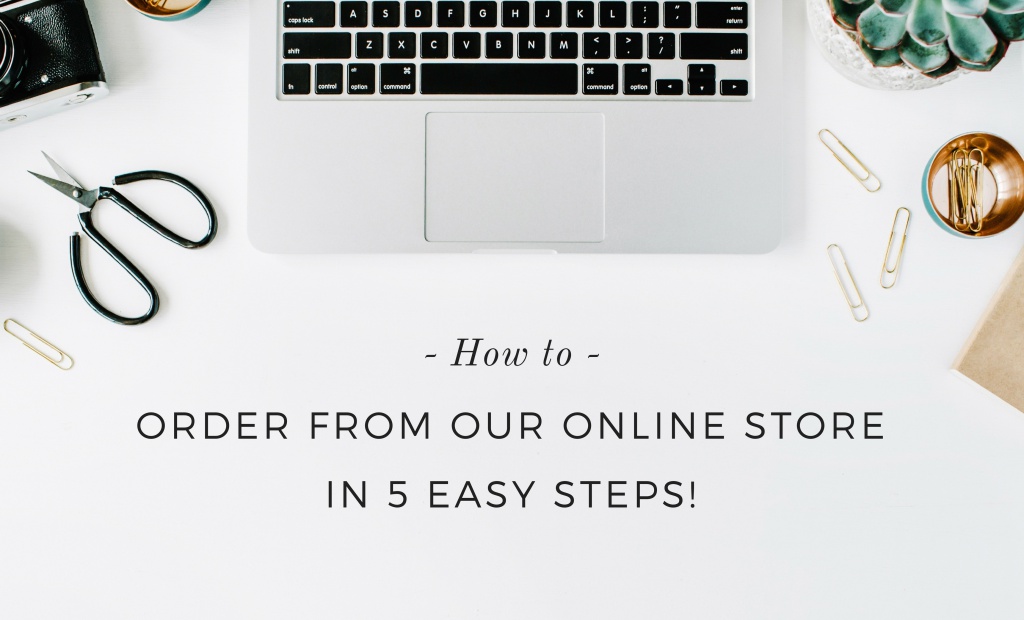 How To Order From Our Online Store
For the past two years, we have been pruning and improving our online storefront. Our e-stores have become the quickest and most cost-effective way to order from us. For someone who still finds the idea of shopping online a little daunting, I've put together a guide on how to order from our online store, to prove just how simple it can be.
Here I explain how in just 5 easy steps!
To start, visit www.shopsecretdiary.co.za or www.shopsecretdiary.com (for currency shown in US Dollars). There is a lot to look at, but to order from our online store, you have to register first! Registering with your details means that you don't have to input your address and billing details every time you'd like to make a purchase. All that information will be saved on your account and help to make future orders super quick!
Once you are on the site, ordering from our online store is easy; simply follow these steps:
Step 1: Sign Up!
Click on the SIGN UP link at the top of the page. On this page, you will be prompted to create an account by filling in your contact details. Once you are signed up, you are ready to head on over to the products page and do a little browsing!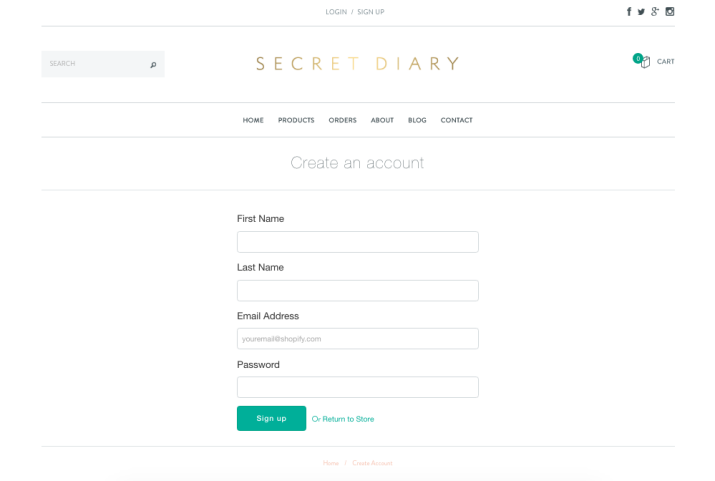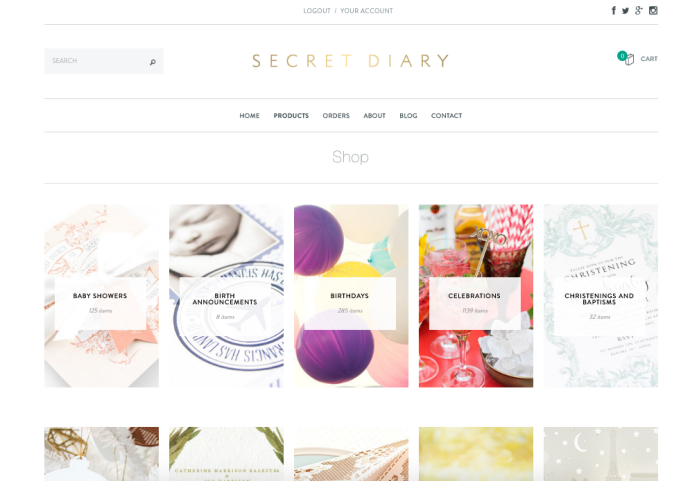 Step 2: Select your items
The e-store has many exciting items on offer, so spend some time browsing. To narrow down your selections, you can make use of the filters on the left sidebar. Simply select the filter you wish to apply; you can choose to refine your filter by Category, Price, Colour, Material and Finish.
Once selected, your page will load with the filter options you've selected. You can hover over items to see the price and minimum quantity. Add an item to your cart by clicking on "Add to cart". You will have the choice to go to your cart or continue browsing. If you select continue browsing, you will be able to go to different pages on the site and continue to add to your cart until you are ready to place your order.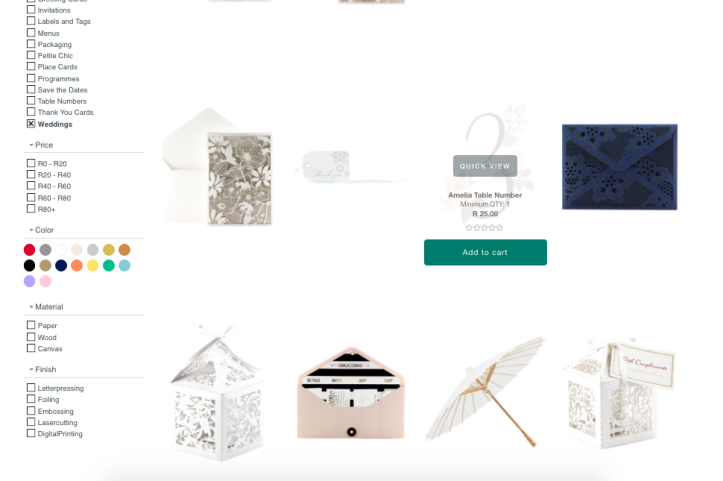 For more information on the product, click on the name or the Quick View option. On this page, you will find all the product details.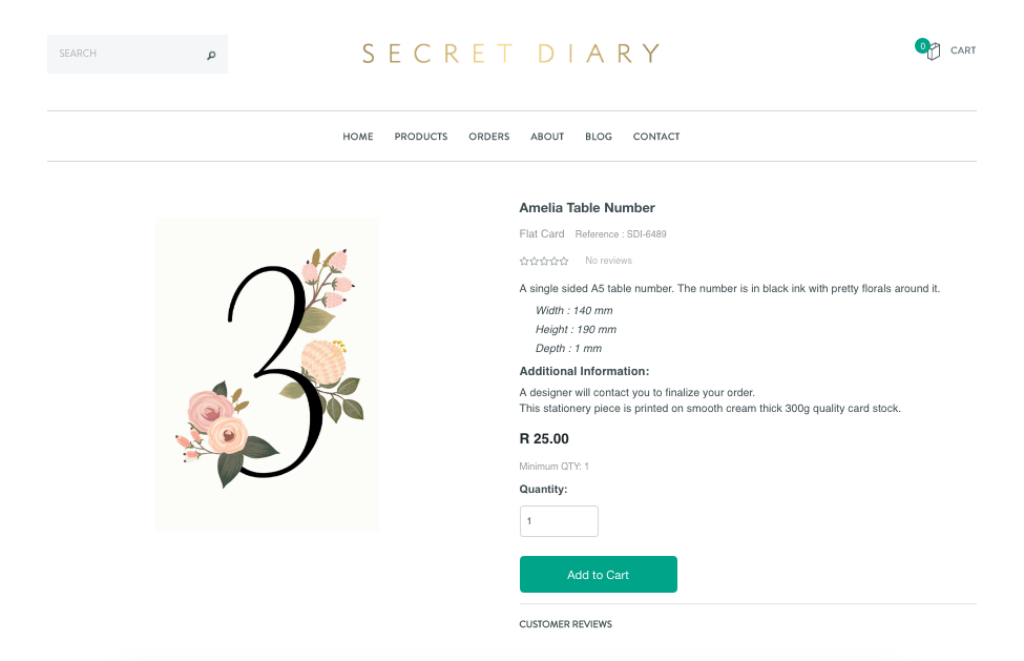 TIP: The minimum quantity is the minimum number of items you are able to order for that specific item. Min qty differs for each item. Be sure to order the min qty or more, or else your order can't be processed.
The next step is to click on the cart button in the top right corner, that will take you to your My Cart page.
Step 3: Select your pickup option
Once at the My Cart page, you will see all your items, with quantities and the cost of the order so far. You will then be able to choose between Shipping or Store Pickup.
Shipping is available for both local and international clients. Calculate an estimate shipping cost by filling in your area details. Store Pickup is ideal for clients in the Cape Town area, who are able to come to our offices in Bellville to collect their order.
Once done, click Proceed to Checkout for the next step!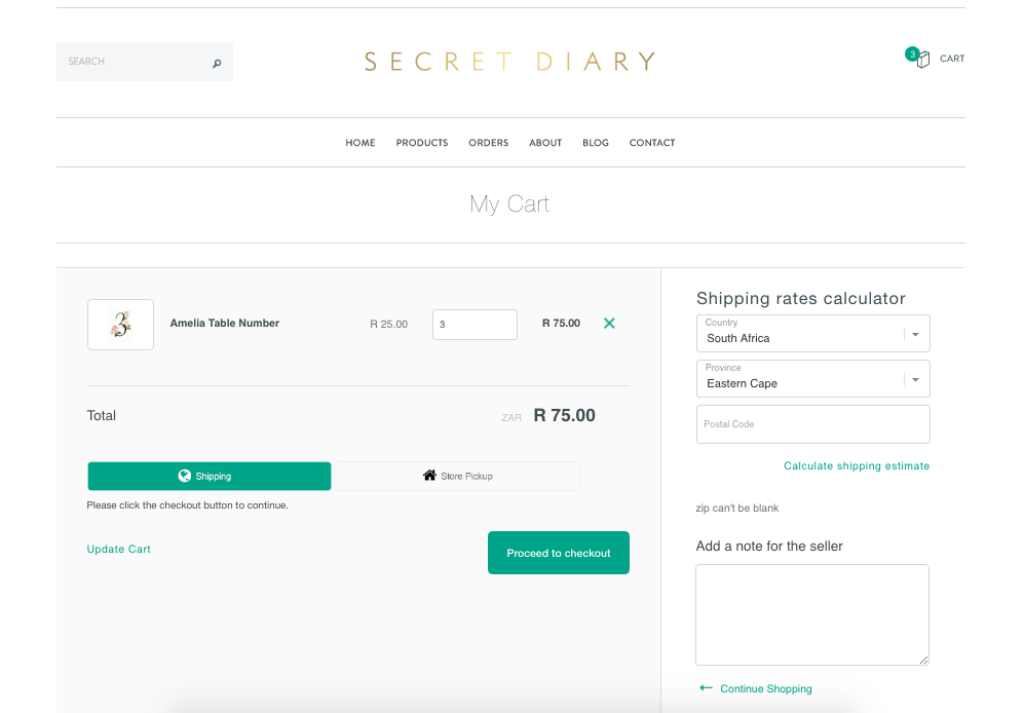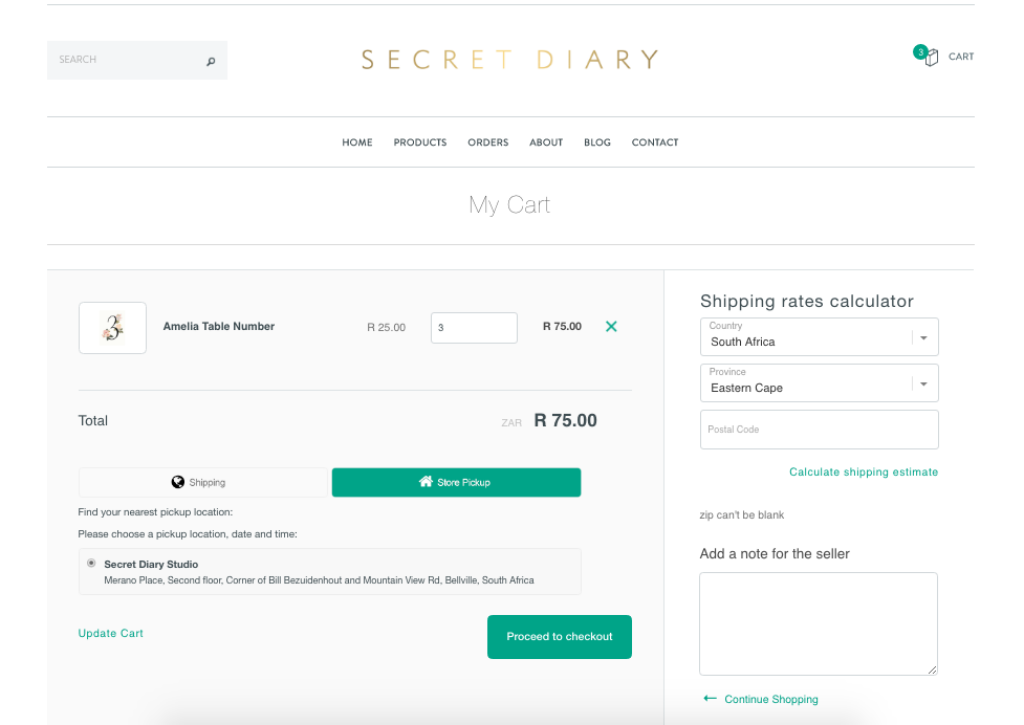 Step 4: Billing details
On the next page, you will find your collection details. If you have selected shipping, you will submit your shipping address at this stage. You will be able to see your total cost for the items plus your shipping cost. Once done, click Continue to Payment Method.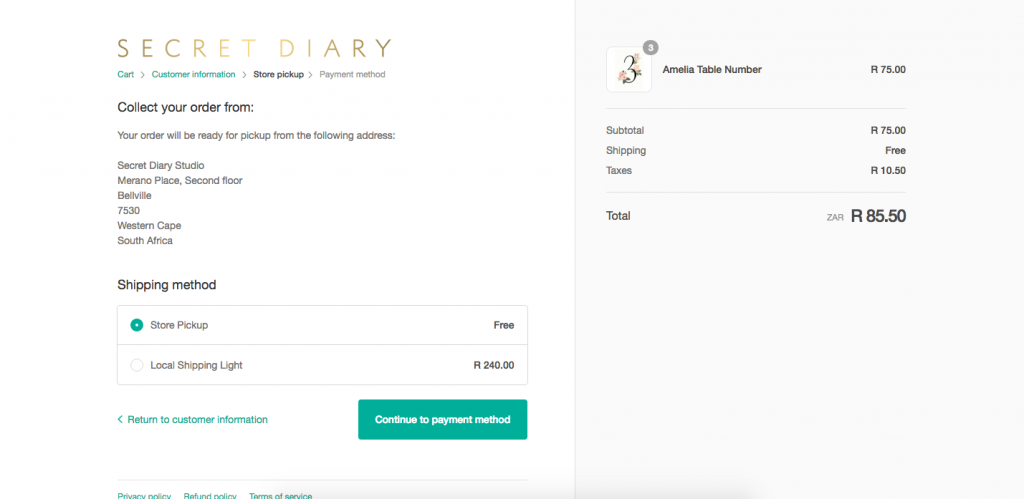 Select your payment method and billing address on this next page. Paying via credit card will direct you to PayFast, which is 100% secure and safe. If you select to pay via EFT/Bank Deposit, you will need to make payment with your order number as a reference and send the proof of payment to accounts@secretdiary.co.za. Note that we cannot start your order until payment has been received.
You're almost done, click on Complete Order to receive your order number!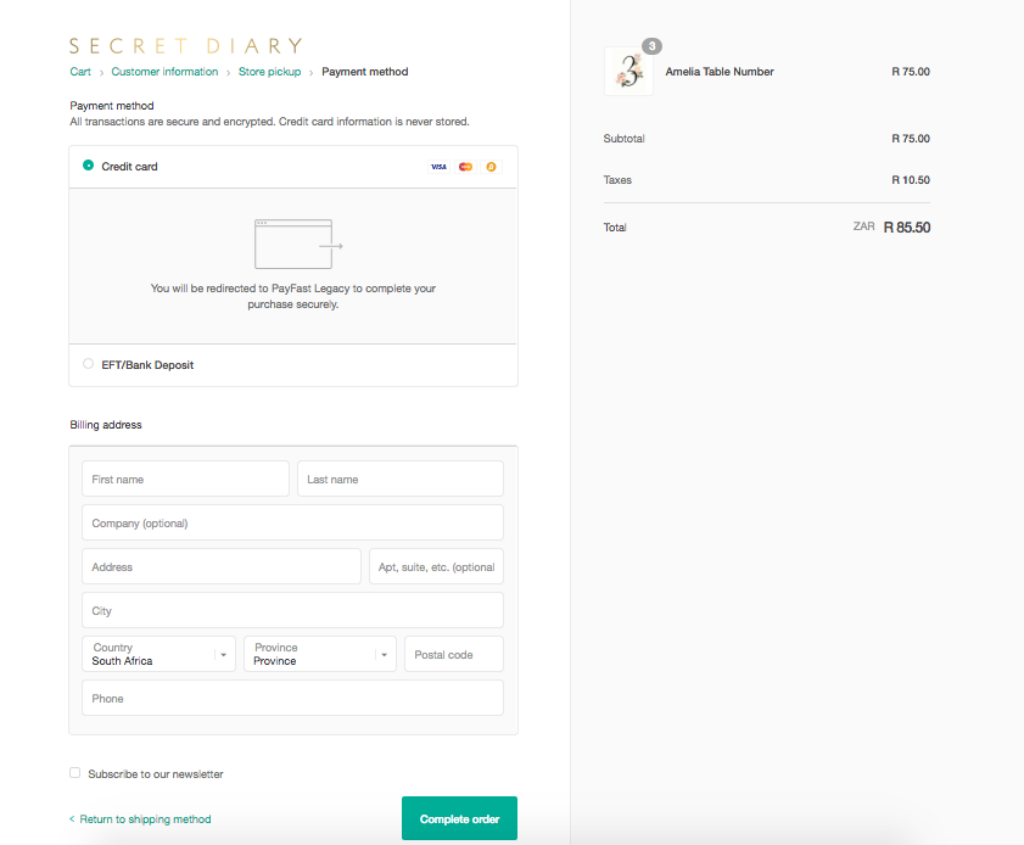 Step 5: Hooray! You've ordered, what happens now?
You should expect an email from us with the details of your order as well as your order number. This number can be used to track your order. A designer will contact you within 1-2 working days, after payment has been received, to introduce herself and ask for your wording and colour choices.
She will send you a digital mock-up of your order with your wording and colours. You are allowed one set of changes at this stage. If you require more changes or customisation, you will be separately quoted for additional design time.
Once you approve and sign off on the mock, it goes to production! You can expect your order to be ready within 10 to 15 working days after sign-off. See, easy peasy!
Remember, our online store is the quickest and easiest way to order from us, but you can still pop us an email if you are looking for something custom. For more inspiration, head to www.secretdiary.co.za or email us with your questions at info@secretdiary.co.za.