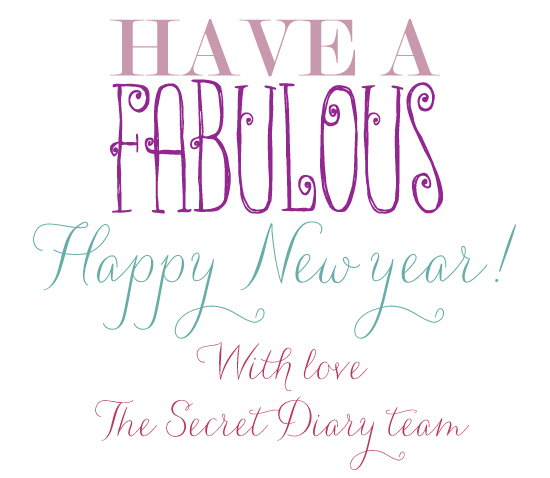 Happy New year from Secret Diary Designs!
To all our beloved clients, fans and industry friends we wish you all a splendid New Years!
Please note that because we have had a rather long creatively crazy year , a few hundred weddings, laughs, tears, and excitement, our offices are currently closed for a short rest period until the 9th of January 2012.
This is done so that once back at the studio in January we will be able to come back with a bang and give our clients our full creative attention.Unfortunately creativity requires rest in order to flourish! Healthy body = healthy mind

Exsisting pre-arranged orders and weddings will be done before we reopen, but no new orders and consultations will commence until the 9th of January 2012 . For any emergencies please contact Carla on 082 738 1788.
We will be starting off the New Year with a host of new fonts and ideas! The fonts above are just a taster of some of the new gems we have added to our collection! If any of them catch your eye then please let us know and we can incorporate them into your wedding invitations or wedding stationery.
We appreciate your cooperation in this regard and would also like to thank all our clients and industry friends for the wonderful pressies that were sent to us over Christmas. They were muchly apprciated!
With love and well wishes for the New year ahead!
The Secret Diary Team
xxxx