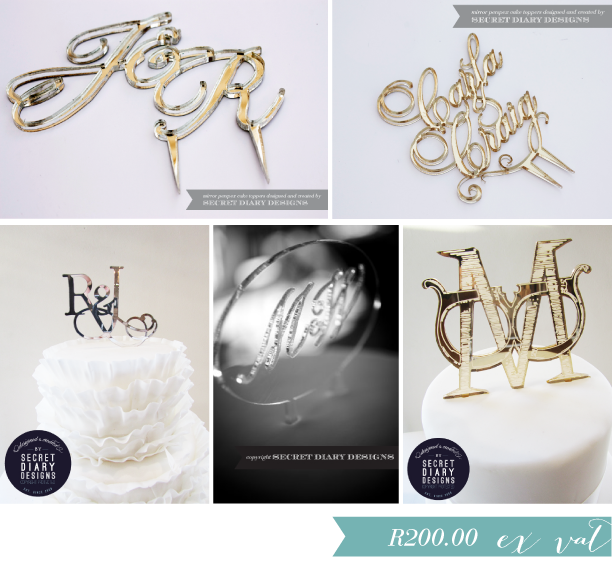 Festive season sale: Cake toppers R200 each!
Once again because Xmas is the season for giving, and we all know how many of our fans love cake toppers, we have decided to run a little special on them.
Our gorgeous cake toppers are currently on sale for only R200.00 each ex vat! (Normal price: R350.00).
You can choose both the colour perspex you would like your name or initials cut out of and the format you would like it done in. Please note that should you opt to have a proper monogram designed and not just make use of your names or initials in a pretty font then a R250.00 additional design fee will apply for the design and setup thereof.